Socialite Vera Sidika Uploads Receipts to Prove She Spent Sh.105,000 On Water at Her Party.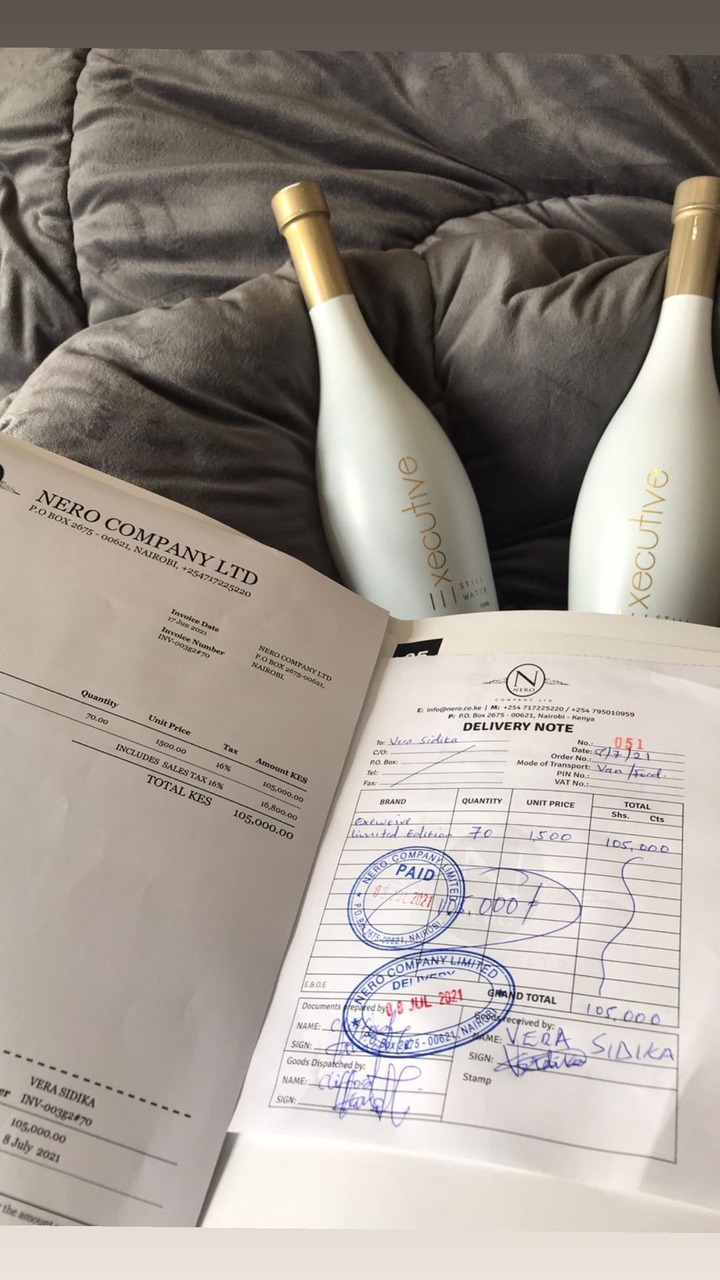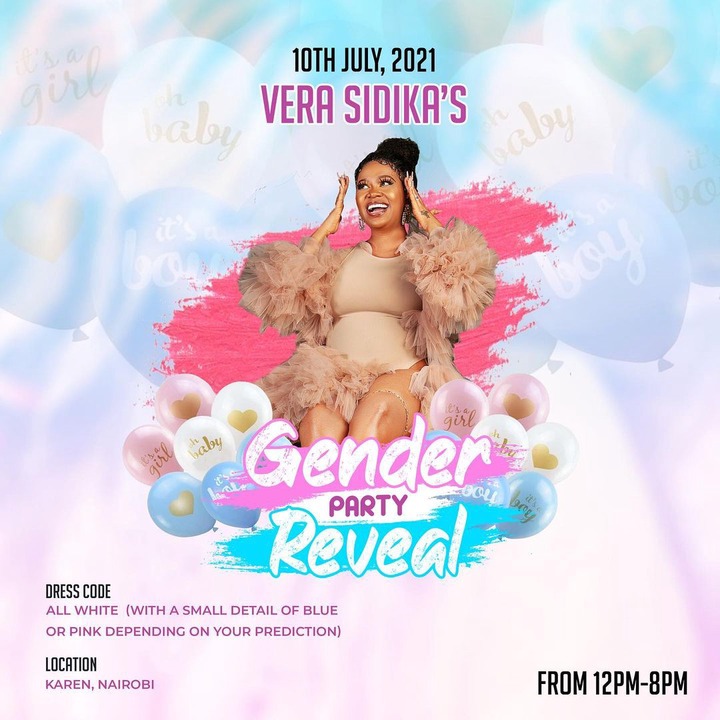 Socialite Vera Sidika recently gave fans proof that she spent Sh.105,000 on bottled water at her recent gender reveal party.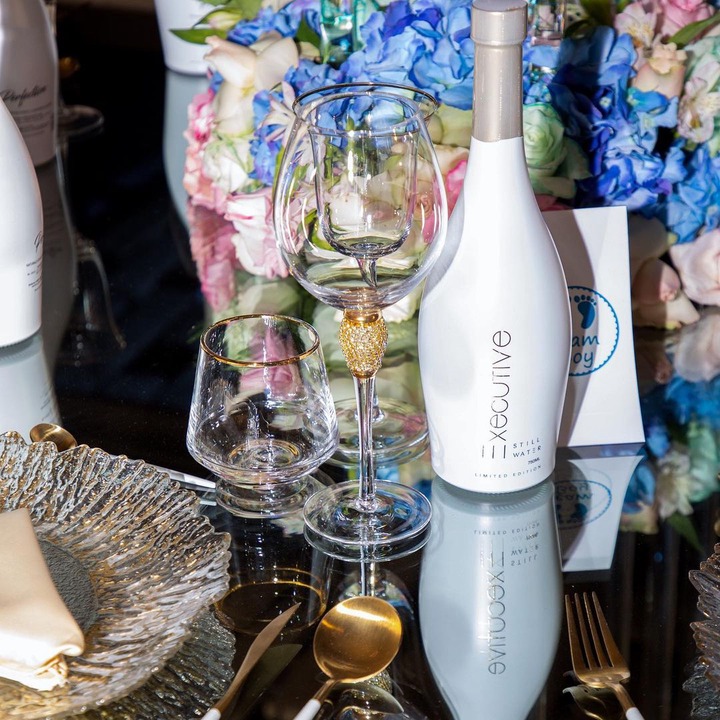 Vera uploaded videos showing a receipt of payment and an invoice from the transaction with the providers. She also shared photos of the limited edition Nero Executive Still bottled water to give fans a glimpse of how pricy water looks.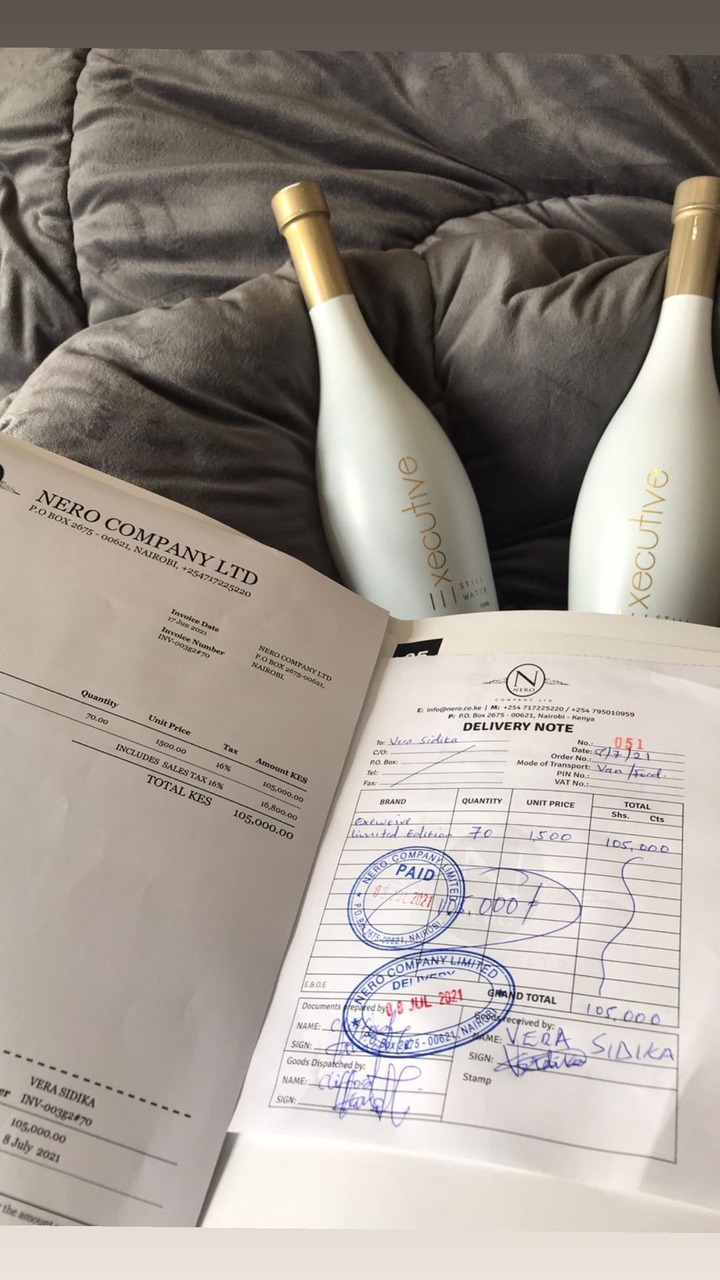 Vera did this to straighten the record after netizens accused her of exaggerating the cost of the bottled water at her party. She said the bill was high because she had seventy guests, and each bottle cost her one thousand five hundred shillings.
'Water alone cost me a whopping 105,000. Yeah, Ksh.1500 per bottle for 70 of them. Water that can't be found in supermarket shelves. You have to order via website'
'I've heard people saying its lies, akuna maji ya Ks.1500. Well. This is how it looks like. Only available via website not in supermarkets.' She wrote.
Follow East Africa Buzz to get instant updates on the latest entertainment and celebrity news in the region.