'Do Not Give a Man Money to Keep Him in a Relationship with You' Frida Kajala Advises Women.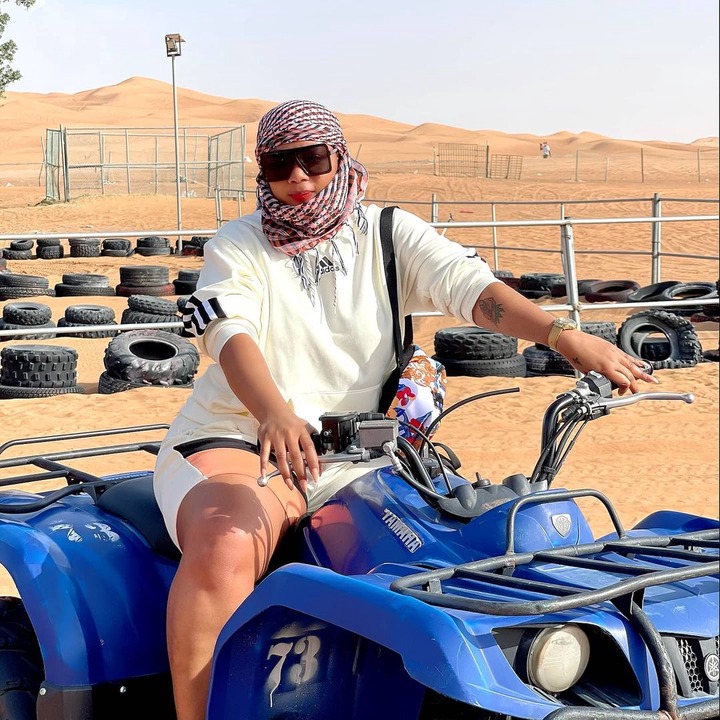 Tanzanian actress Frida Kajala, the ex-girlfriend of singer Harmonize, recently shared a message for her female followers online.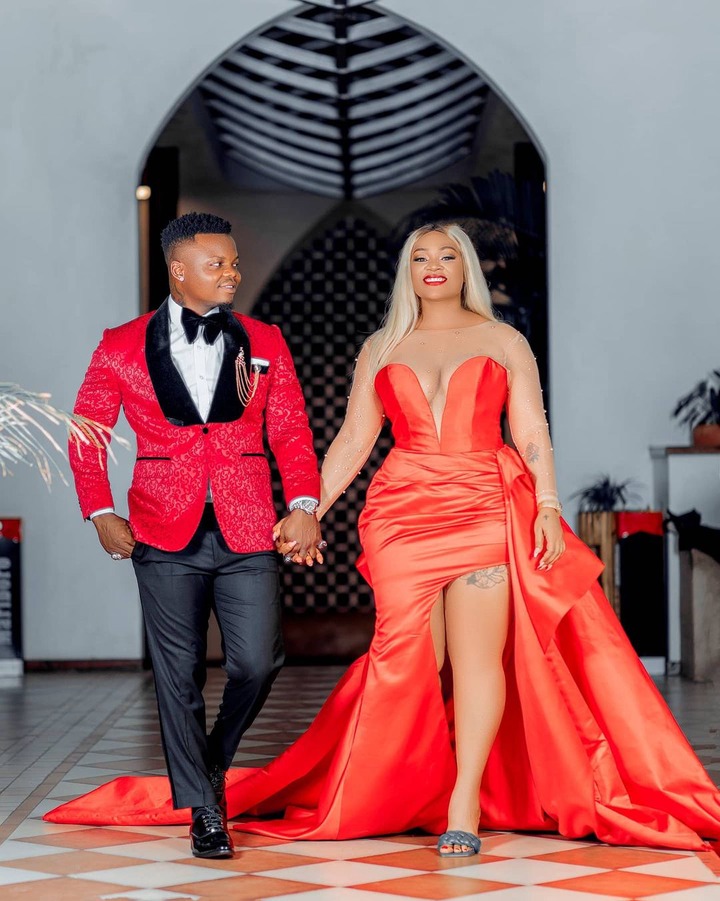 Kajala advised them to stop giving men money to keep them in a relationship, saying it should be the other way round. She added that a man has to provide and protect a woman as instructed in the religious books. She also said that one would rather be alone than bribe a man to stay in a relationship.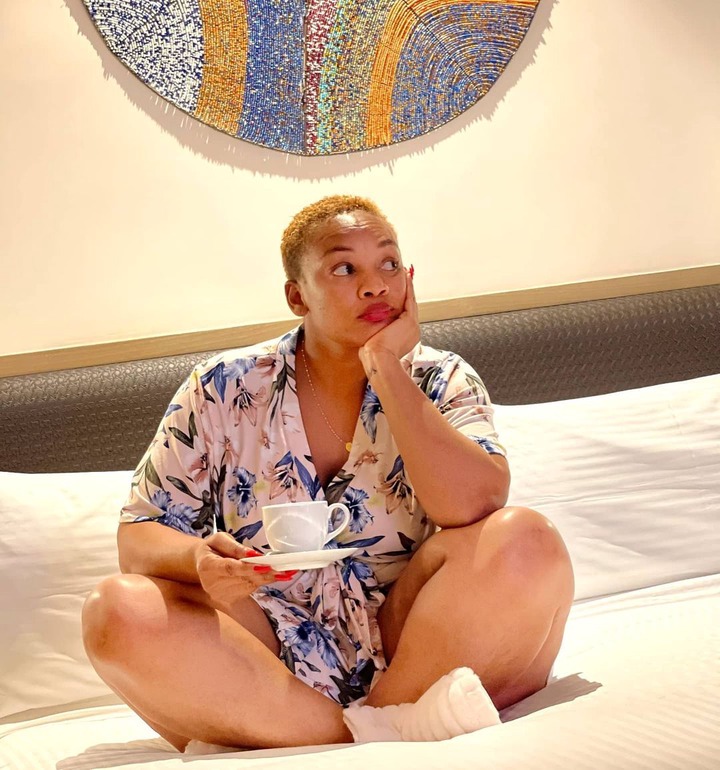 'Wanawake acheni kuwapa wanaume hela so you can keep him. Mwanaume ni wajibu wake yeye kukupa hela na kukuhudumia. A man needs to be a provider and a protector. Imeandikwa ata katika vitabu vya dini. Use your mind more than some stupid feelings. Rather be alone kuliko kuhonga so that you can keep a man'
The post read.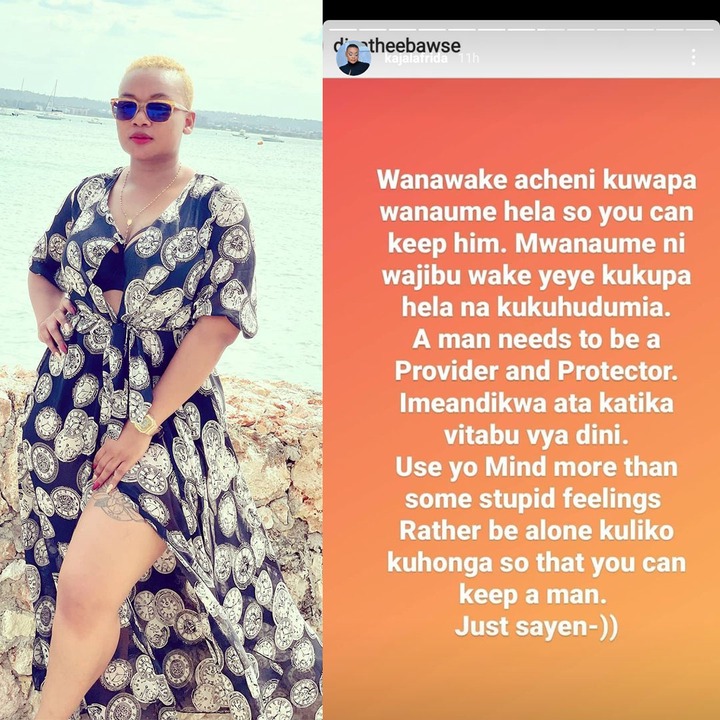 What do you think of Frida Kajala's message? Please share with us your thoughts in the comment section below.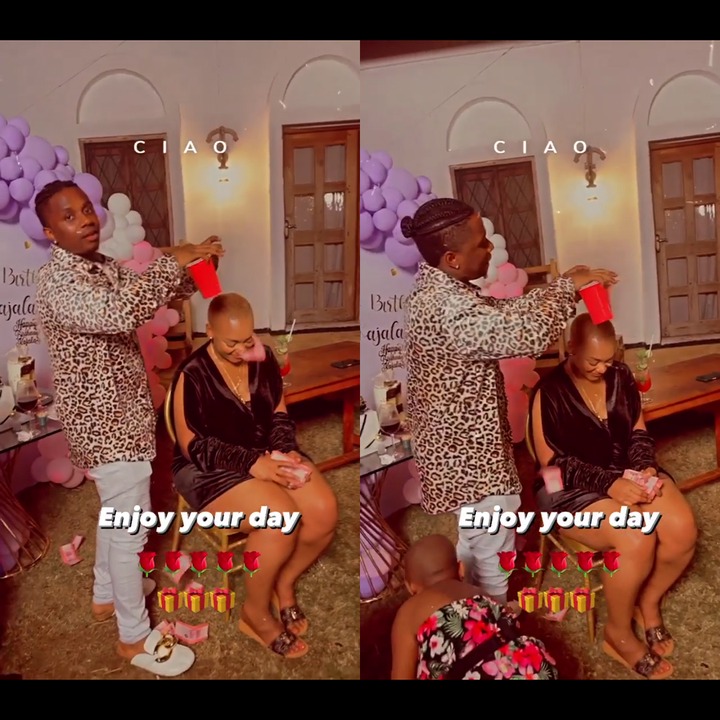 Follow this blog for daily updates on the latest entertainment, showbiz and celebrity news in East Africa.