Kenya Copyright Board Warns Kenyans from Participating in The Cadbury Competition. Here's The Reason
Kenya Copyright Board recently warned Kenyans not to participate in the ongoing Cadbury Competition called 'In our own words'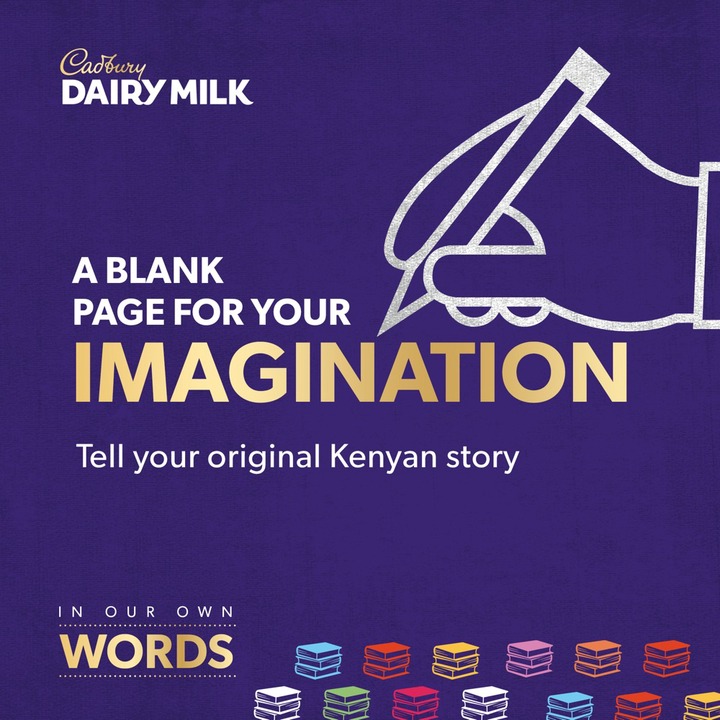 Edward Segei, the Managing Director, said that the terms of the competition are unfair to the participants. He added that the competition requires participants to give up their right of ownership without receiving compensation for their creativity.
He said that these terms violate Article 40 of the constitution of Kenya that guarantees the right to property of any description, including intellectual property.
He further explained that the Board has formally asked Cadbury to reconsider the terms or completely take out the campaign. He added that no one should participate until the creator's rights are acknowledged and rewarded.
' Beware don't take part in the Cadbury competition dubbed 'In our own words' until author's rights are well recognized and paid for. Kenya Copyright has written to Cadbury to review the terms of the competition or withdraw it completely' Kenya Copyright Board Tweeted.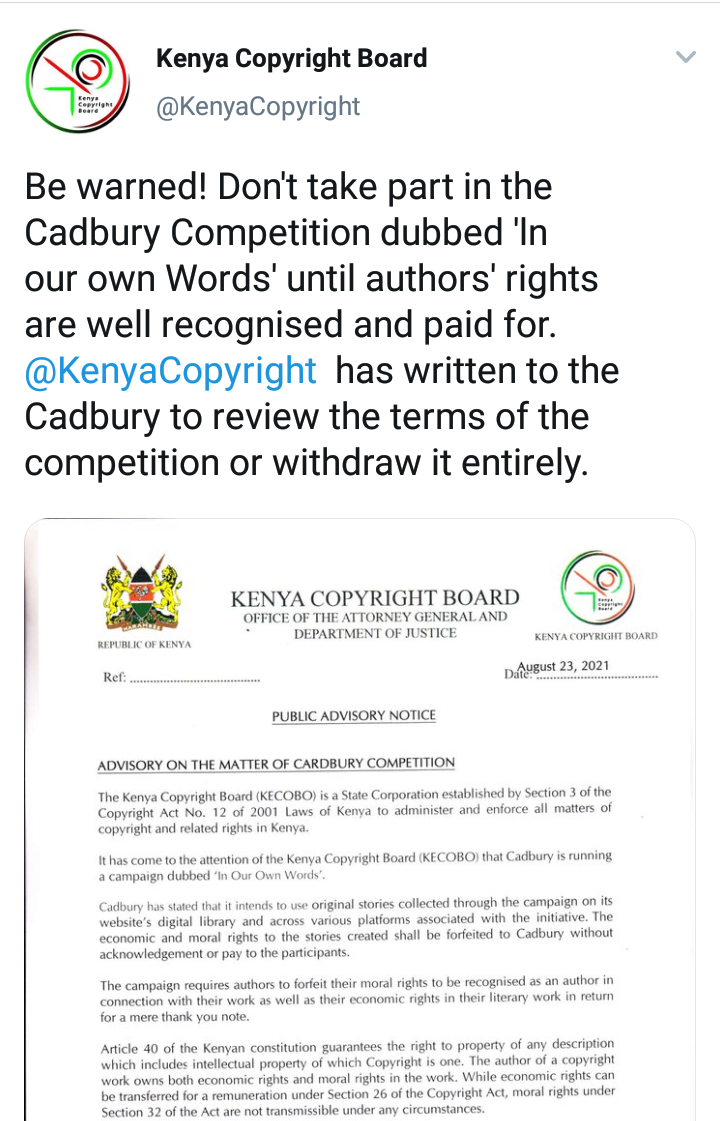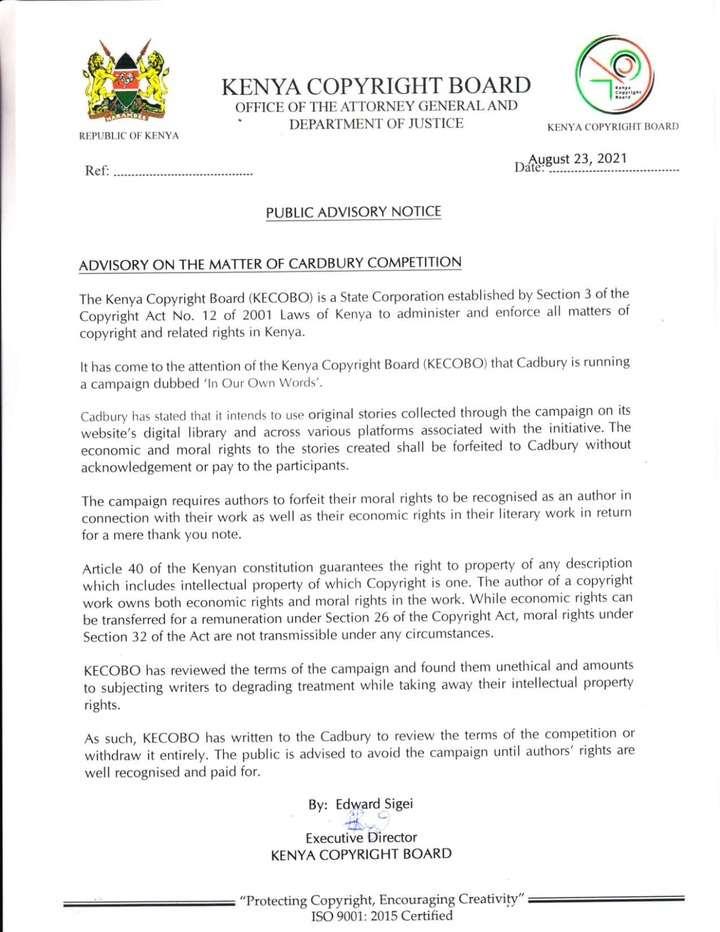 Follow the East Africa Buzz for consistent notifications on the latest entertainment and celebrity news in East Africa.