'I watched as my husband nearly died' TV Host Nana Owiti Opens Up About King Kaka's Illness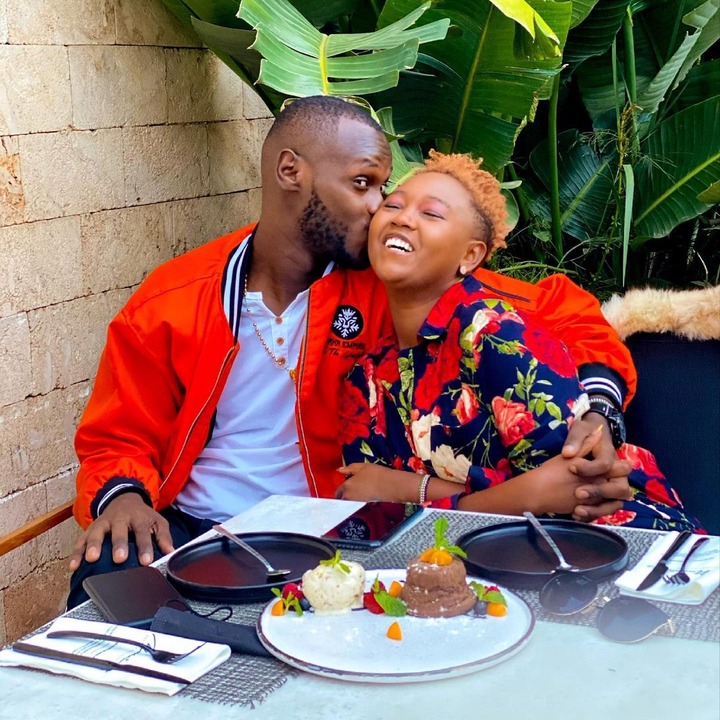 Kenyan TV Host Nana Owiti has once again opened up about her painful experience during the hospitalization of her husband, Rapper King Kaka. TV-host-nana-owiti-narrates-what.html
Source: Nana Owiti
The Switch TV host told fans that the three months and eight days that her husband was ill was one of the darkest moments in her life.
"I had never seen such darkness in a while. Every day I thought I had seen the worst, I saw the 'worstest' the next day. I watched my husband constantly knock death's door but still wore God's amour. Maybe he was knocking the door so he could knock the devil off" Nana wrote.
Source: King Kaka
Nana revealed that there was a time her husband was so sick and they could not make it to the hospital in time due to the traffic jam, but; the Doctor got on a motorcycle and caught up with them halfway. She also shared a video of the Doctor administering treatment in their vehicle.
Source: Nana Owiti
"On the real @thekingkaka put up a fight. He never gave up and if he ever did once, he never showed it. On this day, he just got super sick and we couldn't get to the hospital because of traffic and so Dr. Stanley hopped onto a motorbike and met us on the way. God bless you Doc" She added.
In the same post, Nana said she would never stop expressing her gratitude to God because he saw through the most painful experience and helped her family overcome the situation.
"What you guys never got to see. I will never stop thanking God for taking us out of the lions' den" She wrote.
Source: Afro Entertainment
Nana wrote this post a few hours after her husband released a song summarizing his experience. The rapper also promised his fans that he would open up about his illness one day.
"One day I will tell the full story but as of now I have summarized it in a song. I know we have different struggles, I hope that this song revamps the little hope and light left in you" The Rapper wrote.
While promoting his song, the rapper also shared a photo of himself two days after; his admission to the hospital.
Source: King Kaka
In the post, he disclosed that his hip bone got drilled to get a bone marrow sample for Cancer testing, a process that ended successfully.
"That's me, I still can't believe it. 2 days after I was admitted and they had just finished drilling on my hip bone for a bone marrow sample. I was in between worlds fighting to see my family once more" he added.
He also expressed his gratitude to the doctors and nurses who treated him during his admission.
Source: King Kaka
He also thanked his mother, his wife Nana and their close family friends for being a great support system during that time.
"Very thankful to Dr. Adil, Dr. Stanley & Dr. Aggrey. Very thankful to the amazing nurses Wanjiku, Vio, Chacha, Peter and the rest. Mom Asante, Nana you are a gem, Deno, Kenny, and my close friends. My bros and everyone who came to visit" He concluded.
Source: Afro Entertainment