Rapper King Kaka Responds to A Blog That Said He Has a Month to Live

Kenyan Rapper Kennedy Ombima Alias King Kaka has responded to a sensational click-bait news story written by a local blog. Nana Owiti Narrates What Happened Before King Kaka's Cancer Test
The article contradicted King Kaka's recent statements about his recovery by reporting that he has a month to live.
'I am going to die, King Kaka bids goodbye to Kenyans as medics report indicate he has one month to live' The blog title read.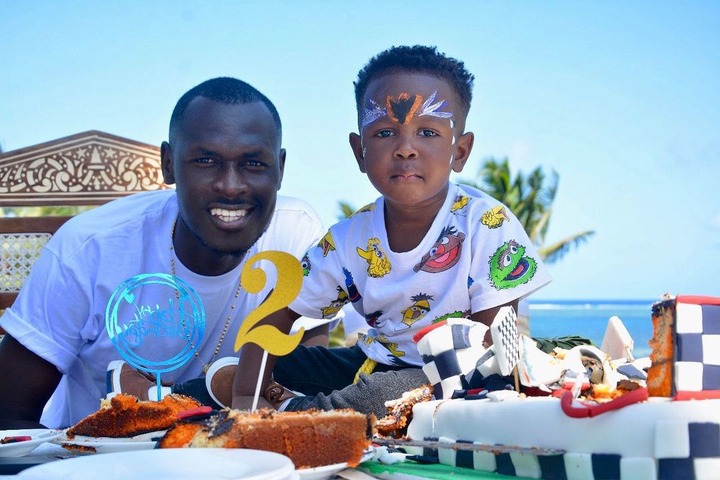 In response to the article, the rapper questioned why one would write false news about his health; and insinuate that he is almost dying.
He shared a screenshot of the article on his Instagram and wrote; 'Shida ya blogs huwa nini? Why would you write such a thing? Anyway, adui ako na insomnia, halali kweli'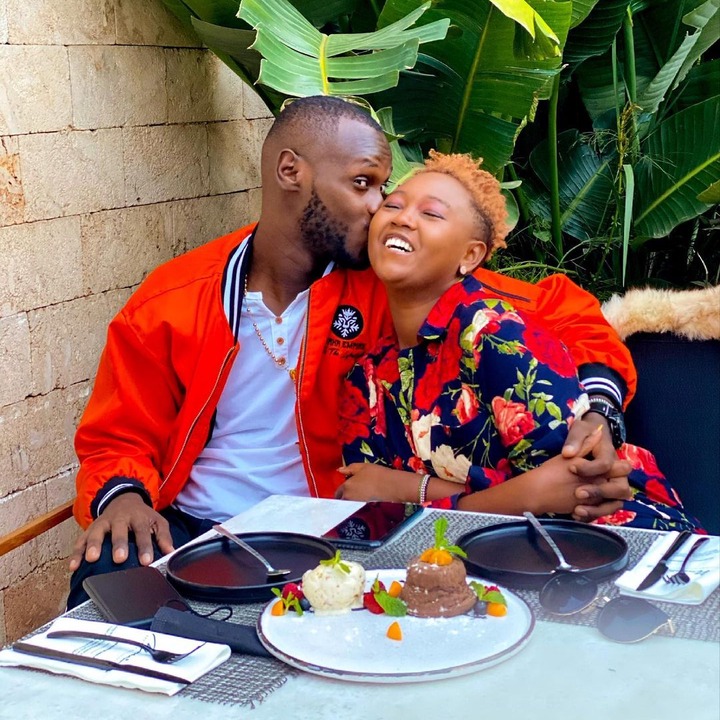 His wife, TV Host Nana Owiti was displeased with the article as well. She comforted him in the comment section and referred to whoever wrote the news piece as a miserable person.
'Some people are truly sad. Lakini si jeshi yetu ni jalali. It is well' Nana commented.
The news story was shared a day after King Kaka released a song; called Manifest Featuring Sol Generation singer called Nviiri the Storyteller.
In the song, he gave listeners an insight into the challenges he faced during the three months and eight days that he was ill.
He also promoted the song on his Instagram with a story from his first admission at the hospital. He accompanied it with a photo of himself lying in a hospital bed after undergoing a Cancer test.
Source: King Kaka
" That's me, I still can't believe it. 2 days after I was admitted and they had just finished drilling on my hip bone for a bone marrow sample. " King Kaka wrote.
He also told his fans that the song is just a simple summary of his experience, and he promised that he would narrate his story in the future.
" One day I will tell the full story but as of now I have summarized it in a song. I know we have different struggles, I hope that this song revamps the little hope and light left in you" He added.
Source: King Kaka
King Kaka Opens Up About His Illness
In September, King Kaka opened up to his fans that he was critically ill for a long time following a misdiagnosis.
During an Interview on Radio Citizen's Mseto Show on Tuesday, King Kaka alleged that his long illness started after he was misdiagnosed by the doctors at a hospital he visited.
He added that he received the wrong medication, which caused his unexplained sickness and worrying weight loss.
Source: King Kaka
"I was sick like four months ago, I went to a hospital and a doctor misdiagnosed me, and I started to lose weight. I don't understand, I was 85 but by the time I was going to the hospital for admission, I was 62" King Kaka told Radio Citizen
The rapper told the presenter that he took no action against the doctor or the hospital because he believed it was an honest mistake.
In the same interview, King Kaka revealed that the situation taught him to be more grateful for life and not take anything for granted.
Source: Google
"Kila kitu ni blessings, kama unaweza kula, kuna mtu yuko mahali hosi hawezi ongea, kama unaweza tembea, ilifika mahali singeweza kutembea, niilingizwa hosi na wheelchair," he added.
Translation: "Everything is a blessing, if you can eat, there is a person who cannot talk, if you can walk, there was a time when I could not walk, I was taken to the hospital in a wheelchair"
Source: Nana Owiti