'Your Can't Hurt Me ' Gorgeous Kenyan Youtuber Elodie Zone Tells Online Trolls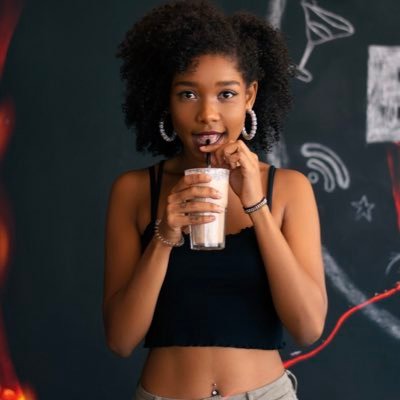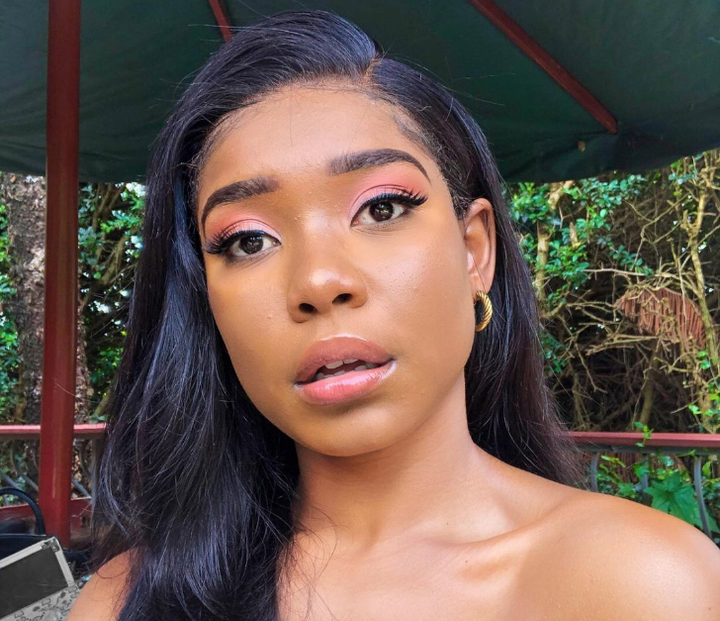 It seems like Kenyan YouTuber Elodie Zone is tired of the misconceptions people on social media have about her love life.
Last evening, she took to her Instagram to clear up the rumours and blast trolls with opinions about her relationships.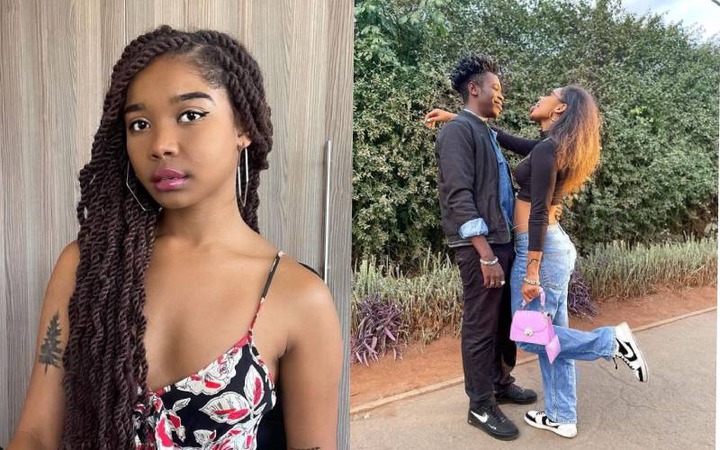 'Been seeing a lot of lies going on about my relationship life since my last post and so I want to speak on it' She started.
In a lengthy post that Elodie shared on her Insta-stories, she said that people her age are curious and love to experience life. Therefore, there is no fault in what she is doing.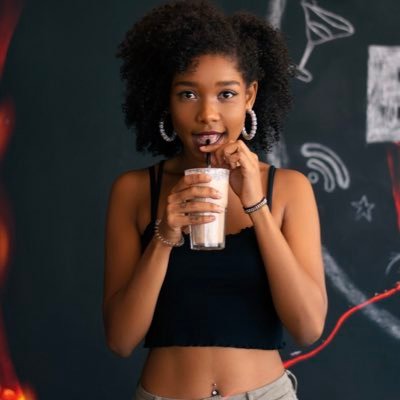 Elodie further disclosed that she is in a happy space and added that she is living like a typical person in their 20's. She also made it clear that she does not have beef with any of her ex-partners.
She also addressed social media trolls and told them that their criticism does not hurt her anymore.
'Firstly, advice for anyone in their 20s like me. We're young, curious and in our prime years. It's totally normal to date and experience life. Never let society or Twitter make you feel bad about exploring and figuring out what you like and want' She added.
'Secondly, there is no bad blood between me and anyone I've been with in the past. Finally, I'm cooling off and happy for the first time in a long time BTS. Nothing can stress me or phase me at this point not even people's opinions' She concluded.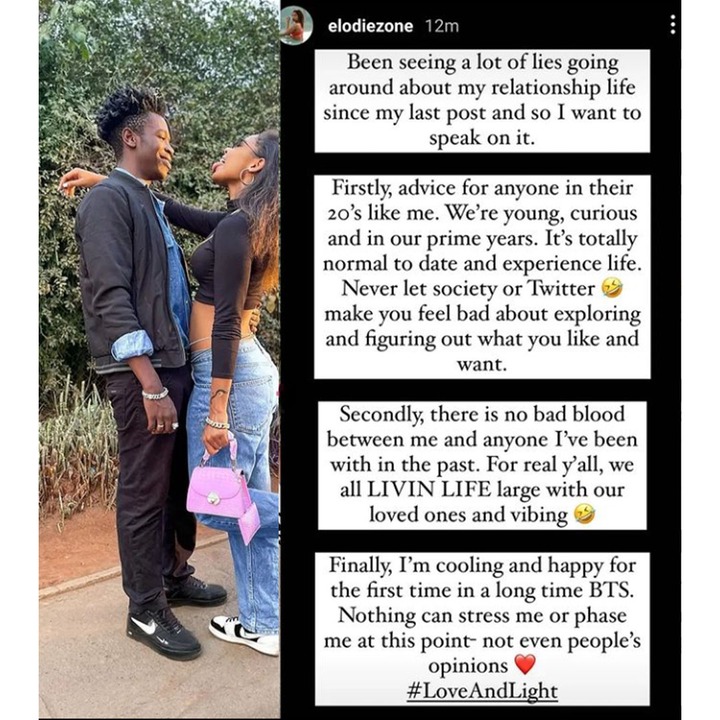 The Kenyan YouTuber wrote this message in response to the criticism she received a few days ago after unveiling her new boyfriend three months after her nasty break-up with Kenyan singer Nviiri the Storyteller, a member of Sol Generation.
In June, Elodie and Nviiri's break-up played out on social media after she accused him of physically and mentally assaulting her during their relationship.
"Physical, Mental, Verbal and emotional abuse towards women is unacceptable. I want to make it clear that I am NOT dating Nviiri. We just met in Coast, but the reason that I left him is the same reason that has come up as we are "respectful friends", a part of her statement.
Source: Afro Entertainment
Elodie also accused Nviiri of dumping her at a party on 1st January past curfew hours after they got into an altercation. She further revealed that she has been hiding the bruises she obtained during her past two relationships.
"I've hidden bruises from my past two relationships. I've felt stupid and have been undermined. I've kept quiet. I've been told to stop speaking up on social media because I'll look like I'm acting out" She wrote in another post.
Source: Afro Entertainment
Elodie has gone through a lot during her past relationships. However, it seems like she is currently in a good head space judging from her current post.