Comedian Eric Omondi and Singer Willy Paul Clash Over Their New Female Artists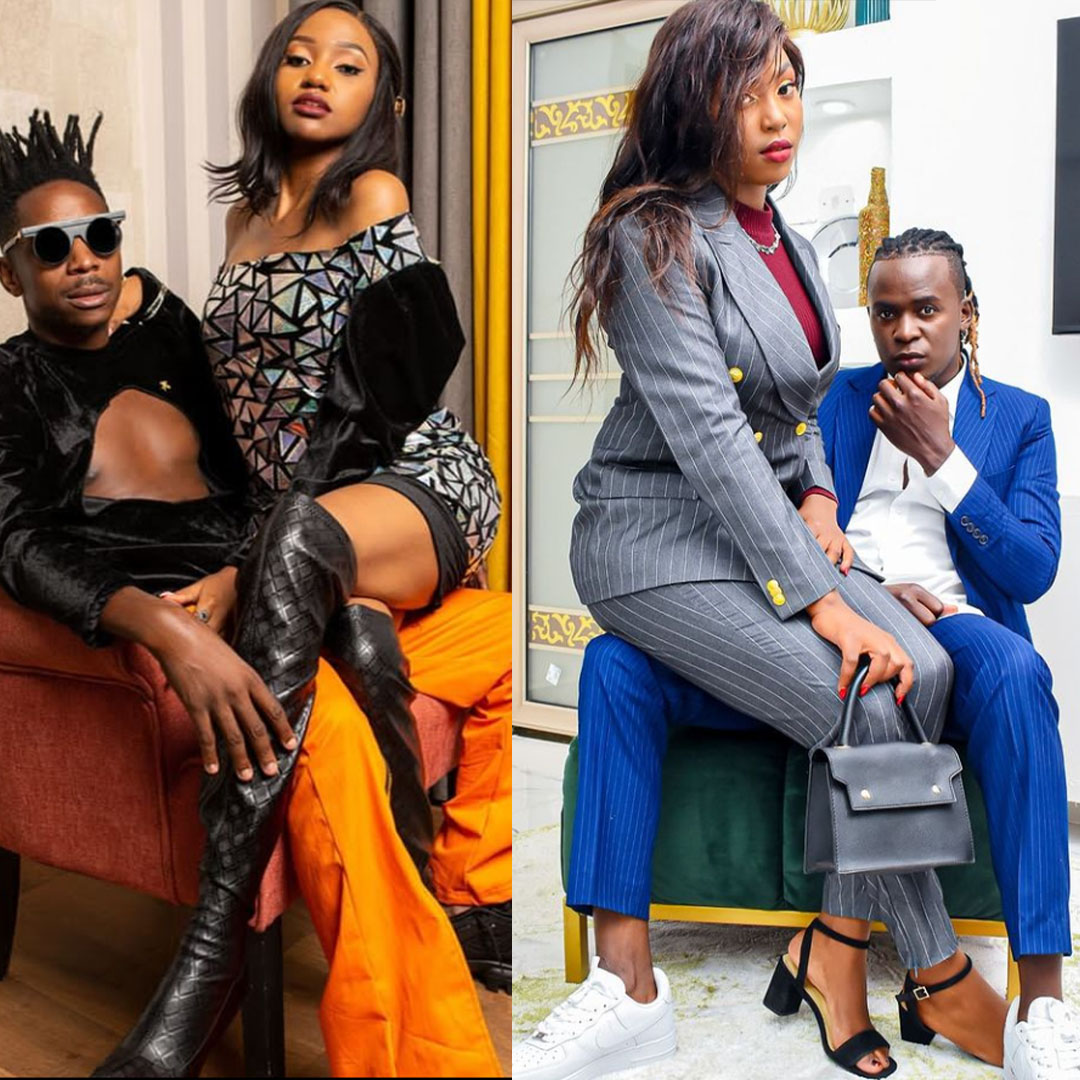 Kenyan Comedian Eric Omondi and Gospel Singer Willy Paul Got Caught Up in A Heated Exchange Last Evening Over the New Female Artists They Are Supporting.
Source: Eric Omondi
Source: Willy Paul
The drama started a few days ago after Willy Paul announced that he had signed a new artist called Queen P to his record label. He accompanied the announcement with a photo of himself seated on a chair while Queen P sat on his lap.
Source: Willy Paul
In the post, Willy Paul also announced that Queen P would be dropping her first song and music video. He praised her and called upon his fans to support her.
Eric Omondi also shared a photo of himself and his artist Miss P recreating Willy Paul and Queen P's photo and captioned it, "Introducing the Real P"
Source: Eric Omondi
Willy Paul was not pleased with Eric's post. He called out the comedian in a short video and asked him to concentrate on his artist and music.
Eric Omondi Asks Willy Paul to Change Queen P's Name
Despite Willy Paul's message to Eric Omondi, the comedian continued with his antics.
Last evening, Eric took to his Instagram to criticize Willy Paul and Queen P's latest song called Pressure. He shared the video on his page and accompanied it with a message for the singer and his signee.
Source: Eric Omondi
Eric said that the song is good, but it is not unique and artistic. He also told the singer to change the name of his new artist as there can only be one P in the industry.
Source: Miss P
"Ngoma kali sanaa but kitu tu ume lack ni originality bro, creativity pia iko down kiasi but effort iko. (A very good song but the only thing you lack is originality brother. Creativity is also down but there is a lot of effort)"
"Alafu just the way there will only be one Willy Paul, there can only be one P, change jina ya msanii buda. Lakini kazi poa (change the name of the artist. But good work)" wrote Eric.
Source: Eric Omondi
Willy Paul Responds to Eric
Willy Paul did not let the comment slide. He responded to it and asked Eric to stop talking about him. He further teased Eric by questioning whether his new song with Queen P was hurting him.
Source: Willy Paul
"Bro kwani unanitaka? Umenitufuata sana. Mimi sio wa hio chama. Stop mentioning my name kila mahali please. I think hi song imekusimamishia damu sindio? Wewe kaa na watu wako uko" replied Willy Paul.
Translation, "Bro what do you want from me? You've followed me so much. I don't belong to that party. Stop mentioning my name everywhere, please. I think this song has stopped your blood, isn't it? Stay over there with your people"
Source: Eric Omondi
In another post that Willy Paul shared this morning, he said that his new song with Queen P is giving Eric sleepless nights that is why he is acting that way.
Willy also asked his fans to ignore the ongoing drama and keep supporting his new song.
"King pressure himself. Pressure imefanya president of stupidity halali. Queen P all the way, keep streaming guys. Forget about that mad celebrity. We all know everything I touch turns into gold. But yeye everything he touches turns into Apoko" wrote Willy Paul.
Source: Willy Paul
Miss P Accuses Willy Paul of Using Her
Way before Comedian Eric Omondi met Miss P: she was a signee of Saldido International, the record label of Willy Paul.
Willy Paul introduced her to his at the beginning of this year, and the two of them worked on three hit collaborations that left Kenyans asking for more music.
Source: Google
However, Miss P recently revealed that she had left the label, and she also made some damning accusations against Willy Paul.
She said that the singer made romantic advances towards her, and they had intimate relations. However, she claimed that he forced her.
Source: Google
Willy Paul Sues Miss P for Defamation
Willy Paul did not take the accusations lightly. He contacted his lawyers and sent a demand letter to Miss P.
Source: Miss P
Willy Paul also accused Miss P of defamation and took the issue to court. Willy Paul won the case, and Miss P got asked to take down the interview from YouTube.