YouTuber Frankie Just Gym It Praises His Fiancé Corazon After She Defends Him Online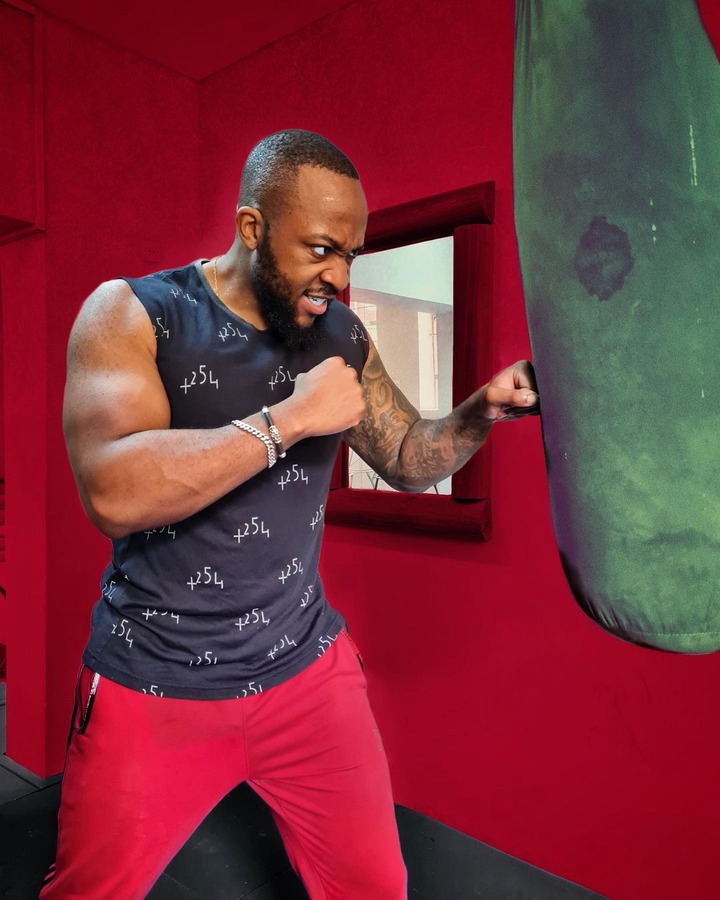 Kenyan Fitness Youtuber Frankie Kiarie, Commonly Known as Just Gym It, Recently Took to His Social Media to Praise His Girlfriend, Socialite Corazon Kwamboka, Days After She Defended Him Online.
Source: Frankie Just Gym It
Frankie shared a stunning photo of himself and Corazon and expressed his satisfaction with their union.
In the photo, she was wearing a silky pink dress that revealed her thigh.
On the other hand, Frankie was wearing a pink long-sleeved shirt and black faded jeans.
"What more can I ask for?" Frankie captioned the photo.
Source: Frankie Just Gym It
Frankie's post comes a day after Corazon clapped back at a fan who said that Frankie has never done anything for Corazon.
The fan added that if Frankie valued Corazon, he would have bought her a new car instead of letting her do it.
Source: Frankie Just Gym It
Corazon saw the spiteful comment, and she was quick to respond. She told the fan that she has no issue buying lavish gifts because she has worked hard and can afford them.
She further explained that Frankie is very supportive of her and respectful. She also dismissed the fan's comment as hateful and obsessive.
Source: Corazon Kwamboka
It is not the first time Corazon is sticking up for her man and defending him from social media trolls. She did the same last week after netizens criticized Frankie for neglecting her.
The drama started after Corazon shared several posts on her Insta-stories complaining about living on her own.
Source: Corazon Kwamboka
She then complained that she was hungry, but she did not have the strength to prepare a meal.
"Now I'm literally dying of hunger. What should I make? Living solo isn't fun" Corazon complained.
Source: Corazon Kwamboka
She also then posted a photo of Mala and Ugali and said that would be her meal.
Source: Corazon Kwamboka
While she made these revelations, Frankie was at an event having the time of his life and partying the night away.
Netizens got concerned by her choice of meal, considering her pregnancy. Many questioned why Frankie was not at home with her.
Source: Corazon Kwamboka
The criticism prompted Corazon to defend him in a statement she shared on her Instagram. Corson said that they live separately, and; therefore, there was no need for netizens to attack Frankie over her posts.
Source: Corazon Kwamboka
She added that Mala and Ugali is decent food and questioned why people made a fuss when she posted it.
"Gosh Kwani is there something wrong with Ugali and mala? Y'all used to people showing you only the glam lifestyle. We've always lived separately and we've talked about this. My Fiancé is super supportive of me" Corazon asked.
Source: Corazon Kwamboka