Corazon and Frankie's Photos Create Speculations About the Gender of Their Second Child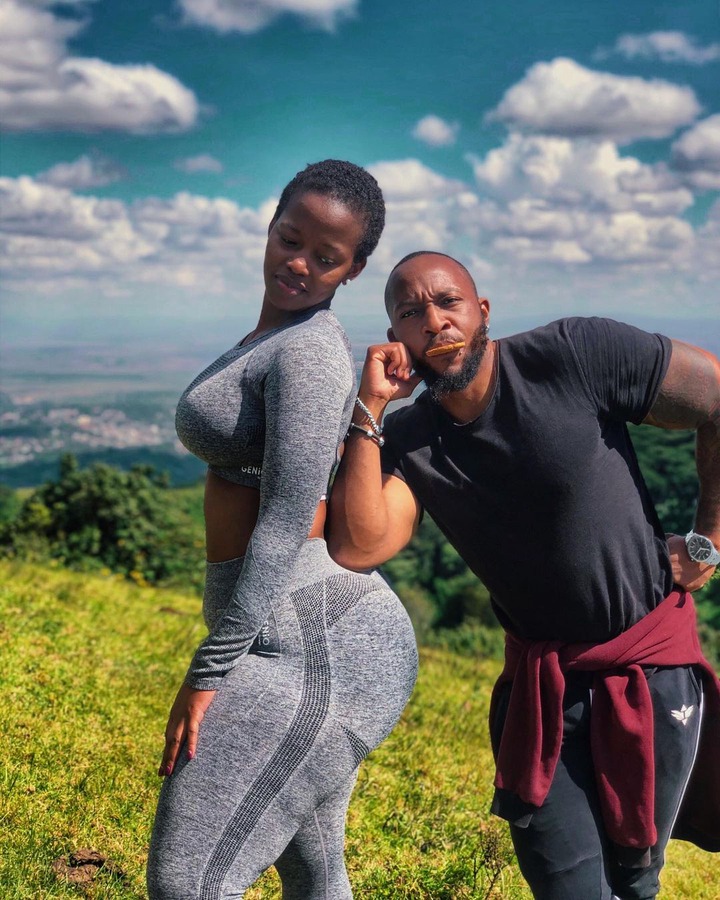 Socialite Corazon Kwamboka Recently Created Speculations About The Gender Of Her Child Amongst Her Fans After Sharing Gorgeous Photos From Her Maternity Shoot.
Source: Corazon
The speculations started after Corazon shared photos of herself wearing a long Mauve dress while her boyfriend Frankie stood beside her looking dapper in a suit.
Like the first pregnancy, the couple did not revealed the gender of their second child.
However, the colour of their outfits led many to believe that Frankie and Corazon were giving hints that they were expecting a baby girl.
Source: Corazon
Corazon also accompanied the post with a special message for her unborn child. In it, Corazon said that she and Frankie are eager to meet their new baby.
"May you always know that you were longed for, wished for and prayed for my little baby. We can't wait to meet you. " Corazon captioned the photo.
Source: Corazon
Second Pregnancy Announcement
Corazon and Frankie announced their second pregnancy on 5th September with stunning photos on their respective social media accounts.
Corazon Says Pregnancy Was Not Planned
Days after announcing the pregnancy, Corazon said that she had not planned on having a second child a few months after her first delivery.
Source: Corazon
However, Corazon said she was happy when she found out because she and her boyfriend wanted to expand their family.
Corazon revealed this during a Question and Answer session on Instagram after a fan asked whether she was ready for a second child.
Source: Frankie
A fan asked, "Did You plan for Baby first-time am a first time mom through CS and planning also?"
Corazon replied, "No, but I was excited when I learnt about it".
Source: Corazon
Corazon said that she was not using contraceptives because she thought breastfeeding would prevent her from getting pregnant again.
"Congratulations, were you on any family planning?" Another fan asked.
"Nope! Thought ignorantly that breastfeeding was enough contraceptive. " Corazon responded.
Source: Corazon
Corazon Complains About her Second Pregnancy
Corazon also revealed that her second pregnancy was not as smooth as the first.
She said that she has been experiencing morning sickness, acne, headaches and fatigue. She added that she is always exhausted.
Source: Corazon
"Are you feeling any difference between your first and second pregnancy?" a fan asked.
" Yes, this one I experience morning sickness, acne and headaches. With my first, it was so smooth. I was energetic. With this I even stopped going to the gym at month 1 coz I'm constantly tired" said Corazon.
Source: Corazon