"Enjoy Life Now, Tomorrow is not Guaranteed" Nigerian Singer Burnaboy Advices Fans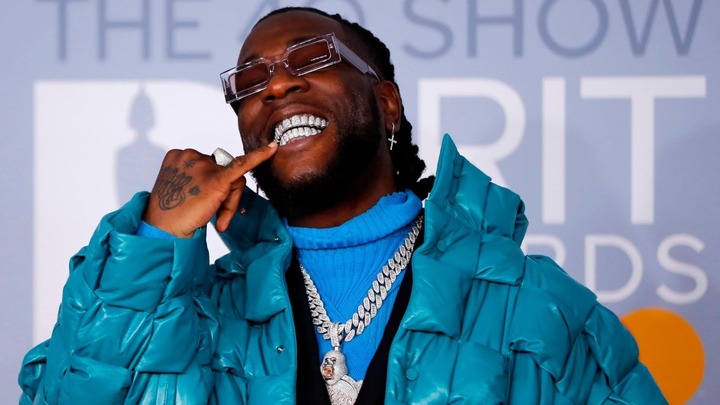 Nigerian Singer Damini Ebunoluwa, alias Burna Boy, recently took to his social media to advise his fans about living in the moment.
The singer said that people should enjoy themselves while they can because the future is not guaranteed. He added that as much as people make plans for the future, there is no assurance that they will see the next day.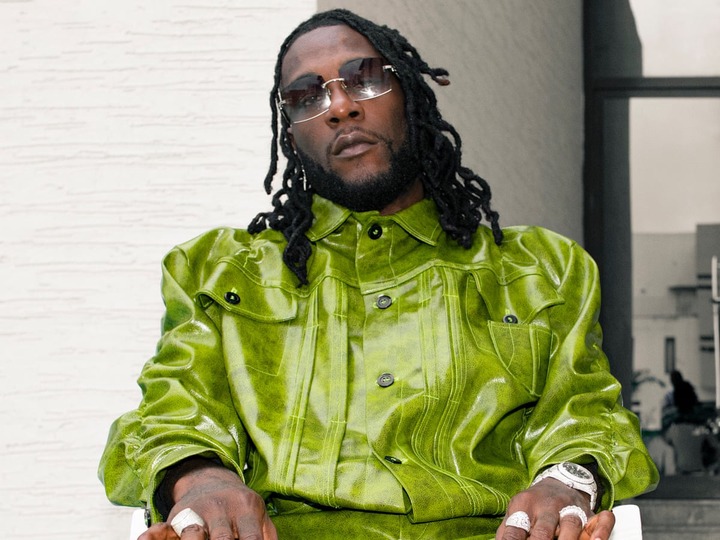 "Nobody is important to the world that the world won't move on without. That thing you said you will do tomorrow might never be done because there is no guarantee that you will be here tomorrow" wrote Burna Boy.
Burna Boy further explained that when one dies, people grieve for some time. Then they eventually go back to their daily routines.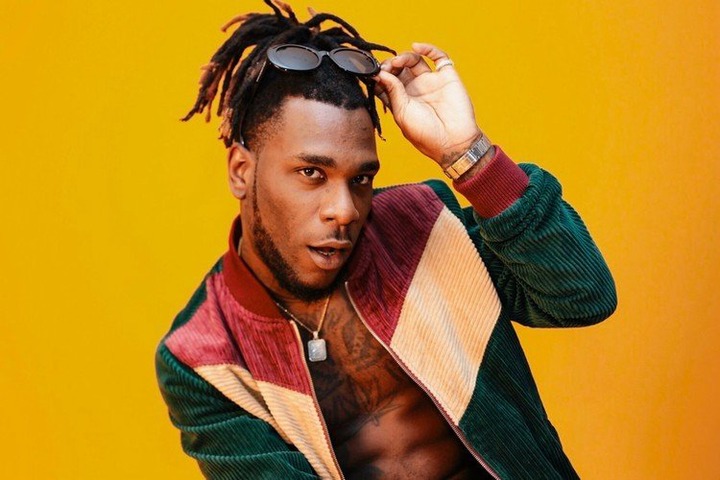 "Please Live now! Live while you are alive. Nobody has seen Jannah/heaven and come back to tell you for sure what's really next. If you die now trust me your girl, your man, your family, best friends. Everyone will mourn but their lives will go on" he added.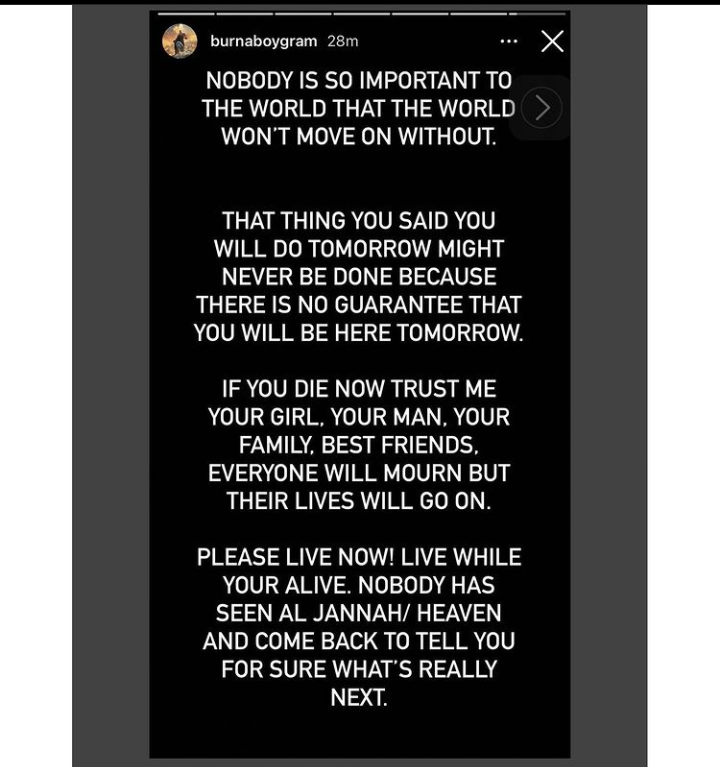 What do you think of Burna Boy's advice? Please share your thoughts in the comment section below.