Konshens Asks Fans to Write a New Diss Track for Kenyan Comedian Eric Omondi
Jamaican Dancehall Singer Garfield Spence Alias Konshens Has Called Upon His Kenyan Fans to Write a Diss Track for Kenyan Comedian Eric Omondi.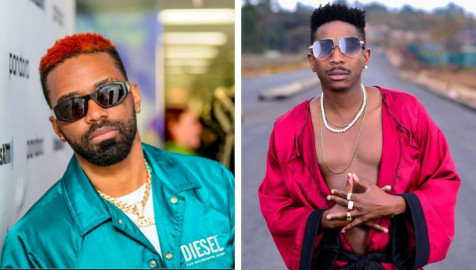 Source: Google
Konshens even put up a reward for the person who comes up with the best track. He said that the winner would get Ksh 50,000 and perform with him at his event.
Konshens advised the participants against creating violent and filthy songs. He added that the fans would be the ones to select the winner.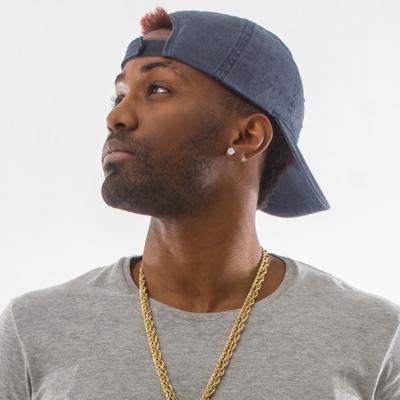 Source: Google
"I can't kill a comedian. I'm recruiting warriors! Whoever brings me the musical head of "president jokey" will get to perform at my show on the 31st and win Ks50,000. The people will decide the winner. 1 rule, no violence, keep it clean and fun" Wrote Konshens on his Twitter.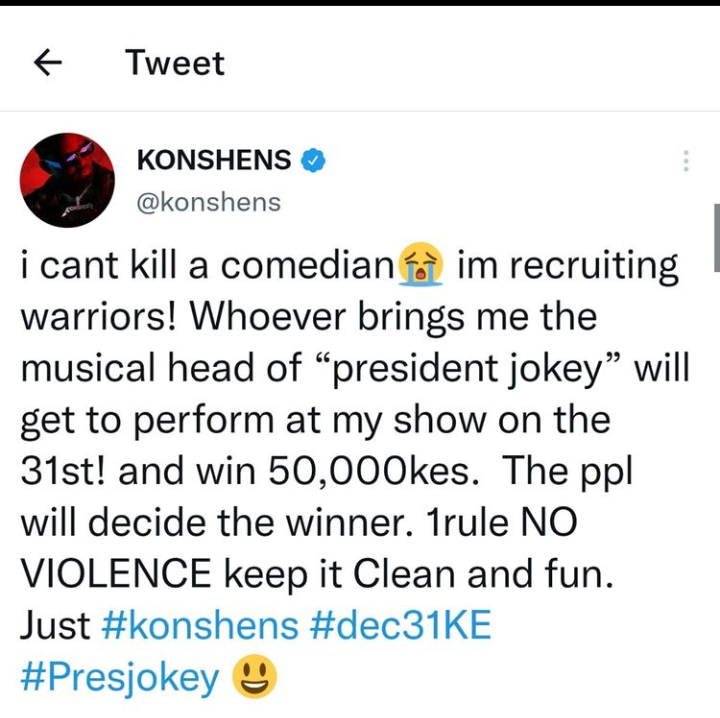 Source: Konshens
Konshens made this request a few hours after Eric Omondi recorded a song to mock him.
Eric Omondi Records a Diss Track for Konshens
A few days ago, Kenyan comedian Eric Omondi threw shade at Konshens through a song he shared online called Hold my beer.
Eric posted the song on his Instagram, and he tagged the Jamaican artist. Eric did this after word got out that Konshens had name-dropped him; in his new collaboration with two Kenyan artists.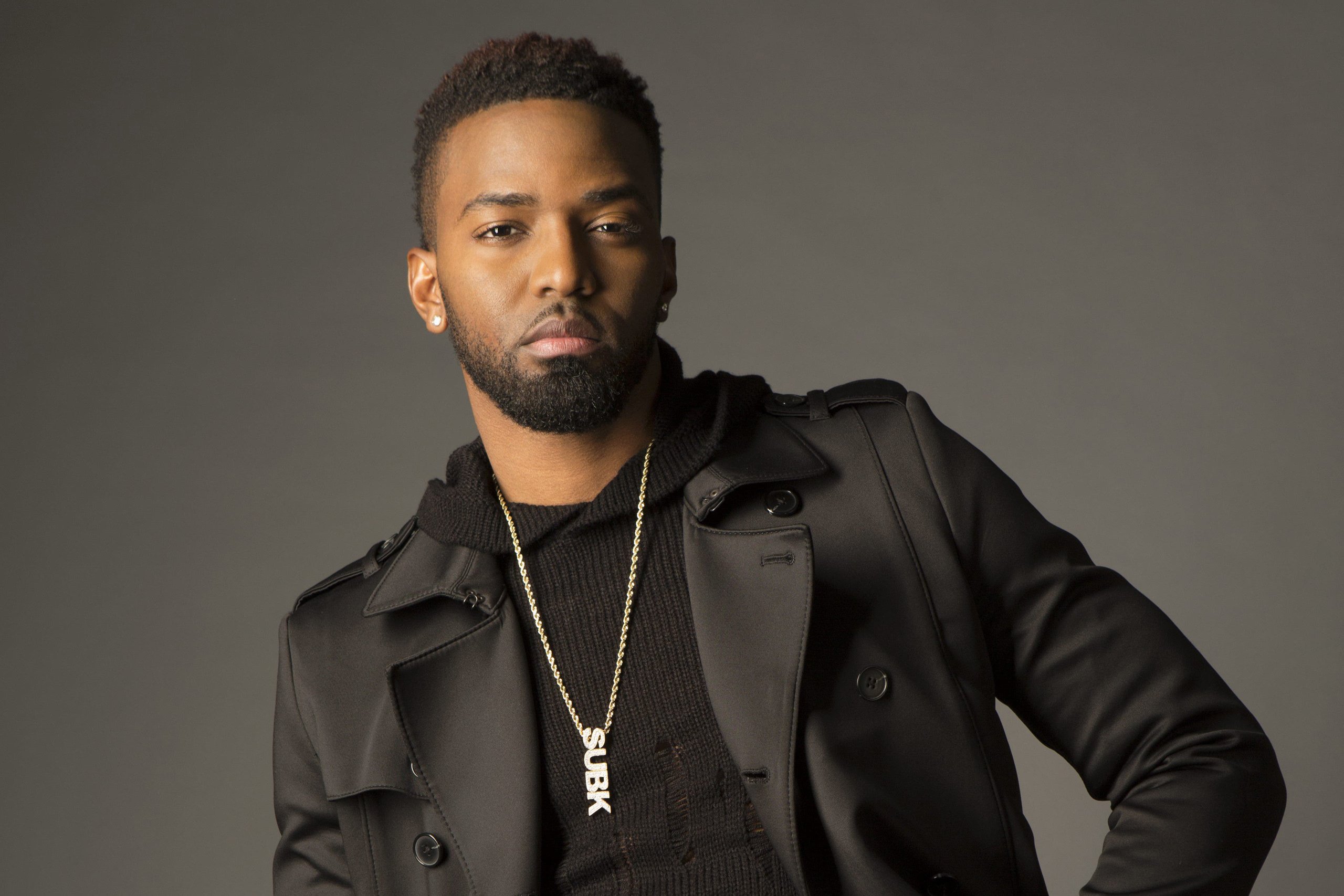 Source: Google
Eric Complains About Konshens Concert in Kenya
The back and forth between Eric Omondi and Konshens started a few days ago after Eric complained about Konshens' New Year's concert in Kenya.
Eric questioned whether Kenyan artists could not attract an audience on 31st December.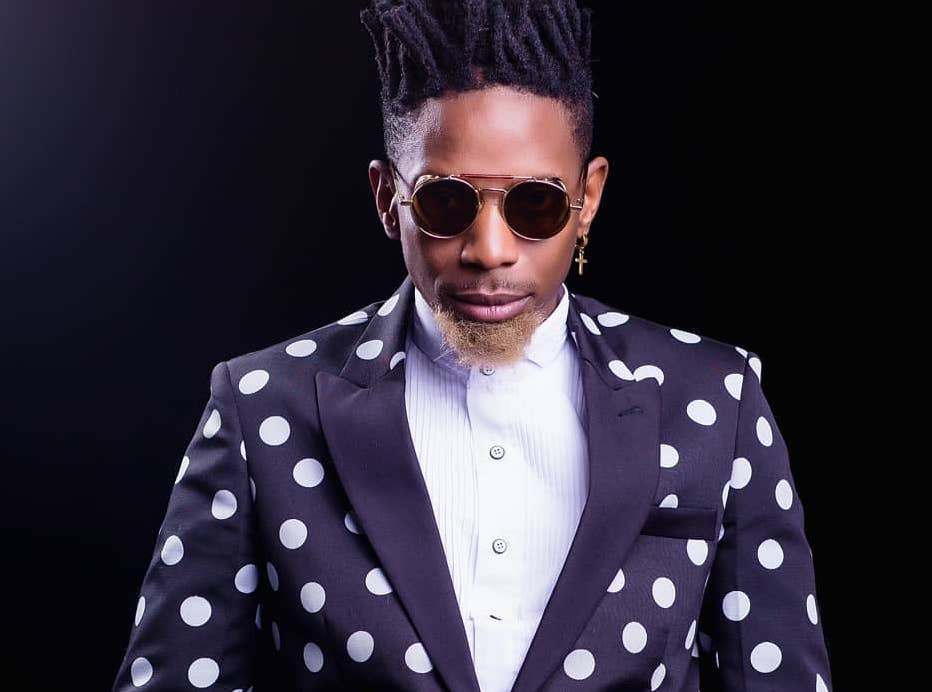 Source: Eric Omondi
Eric further explained that he has no grudge against Konshens or other international musicians. He said Kenyans had destroyed their music industry by constantly flying other artists for concerts.
"Honestly are we doing this badly? I have nothing against international artists but my heart is profusely bleeding for our industry. You honestly want to tell me that Khaligraph Jones, Otile Brown and Real Shinski cannot pull crowds on the last day of the year?"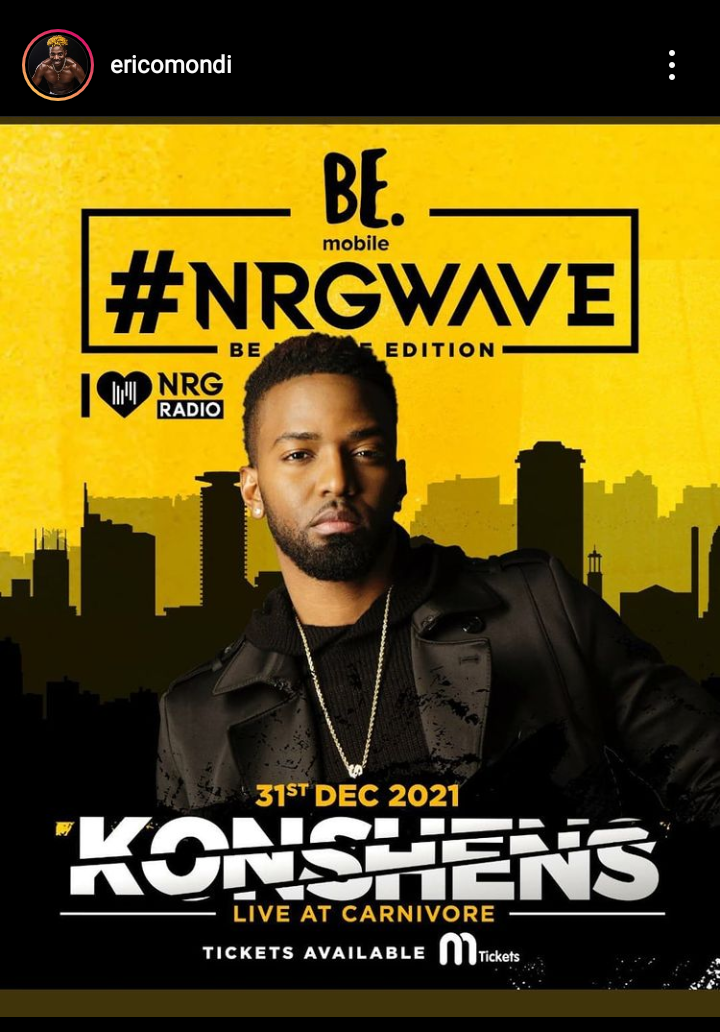 Source: Eric Omondi
"I have no problem with Konshens. My issue is our own messaging! We have been killing our own" Eric Ranted.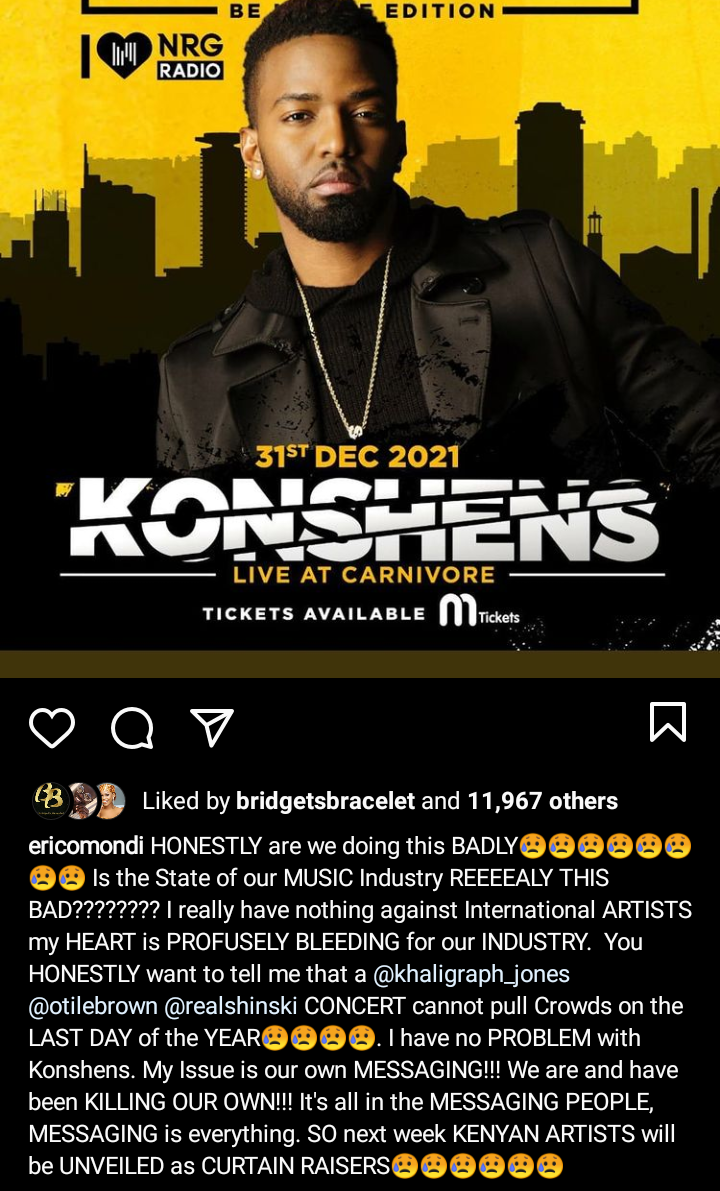 Source: Eric Omondi
Konshens Responds to Eric
Several fans tagged Konshens under Eric's post, and he responded.
Konshens told Eric that he would like to have a conversation with him; so that he could understand why his concerns.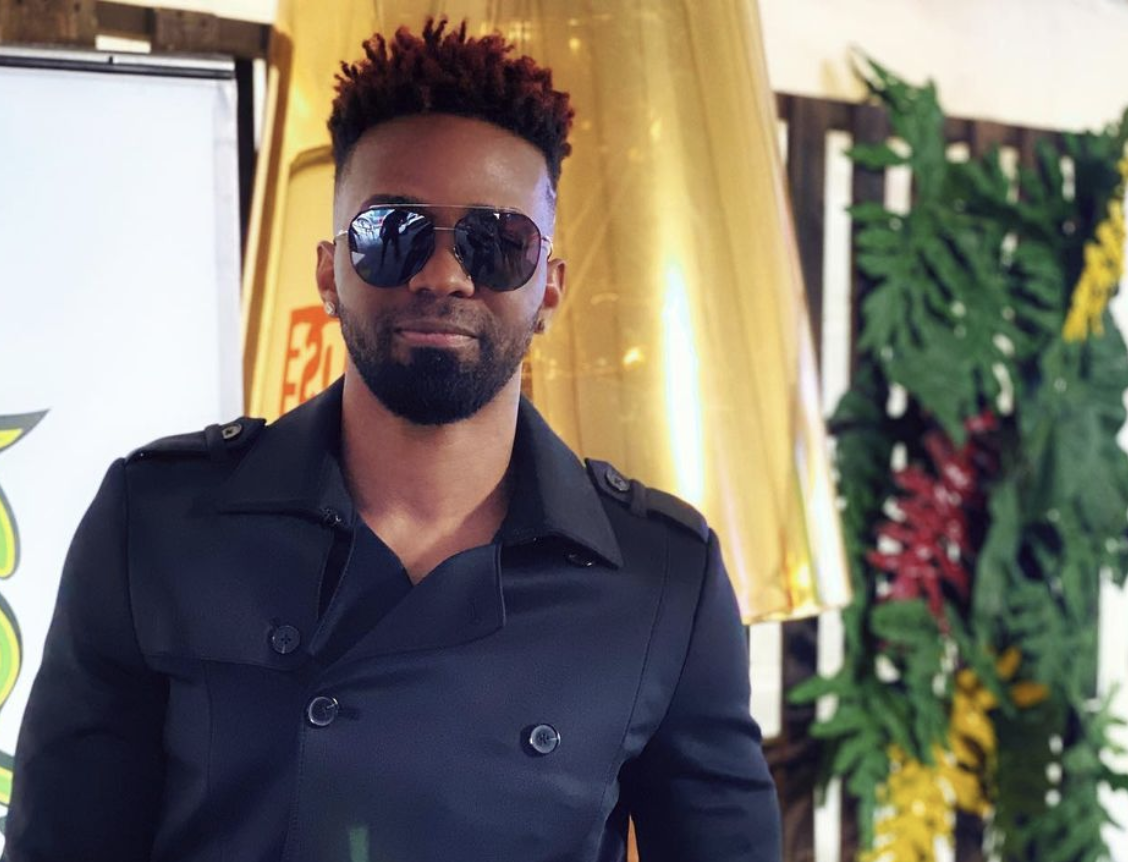 Source: Google
"Blessings my friend, I find this very interesting. Many people are sending your words to me. Would love to sit down and hear what exactly your issue is, are you upset with international artists for loving your country?" wrote Konshens
Konshens also told Eric that artists are taking advantage of Kenya. He said that Kenyans respect creativity and are receptive to all genres of music.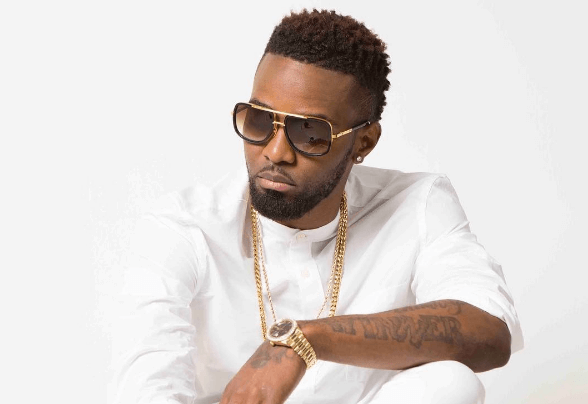 Source: Google
"Nobody is trying to milk your country, your country just has crazy love for all genres of music and a respect for artistry that's why artists love it there"
Konshens concluded by asking Eric to specify his problem instead of ranting online.
"You should be direct with what your real issue is instead of these "Trump like" tactics" Konshens concluded.
Source: Google