Vera Sidika Explains Why She Uses Models with Flat Tummies to Advertise her Slimming Tea
Vera Sidika took to her Instagram last evening to explain to netizens why she needs models with flat tummies to advertise her slimming tea product called Veetox.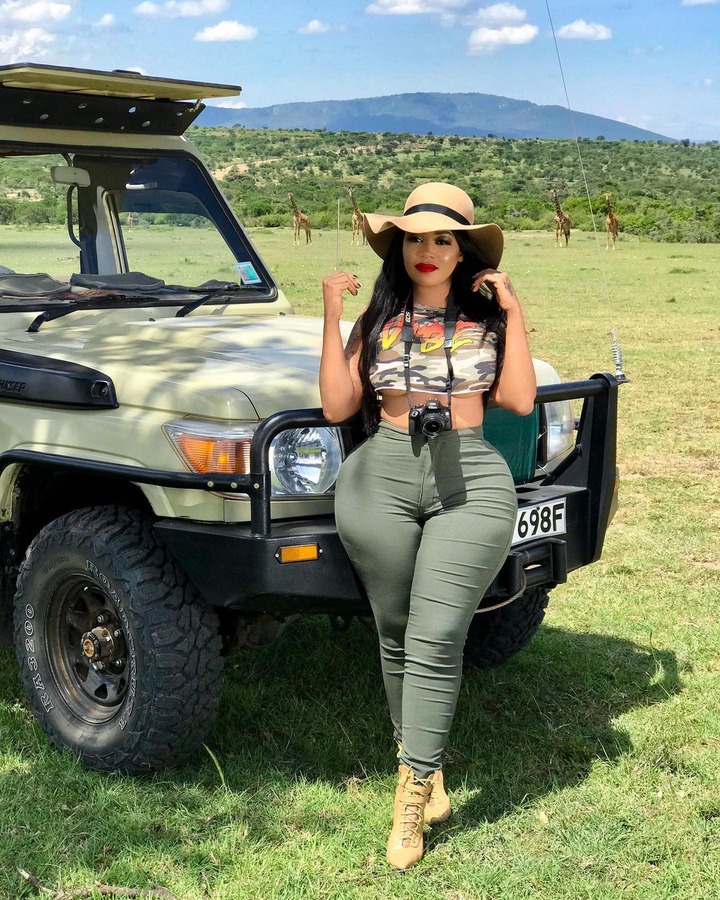 Vera Sidika said she uses models with flat tummies to show her clients what to expect after using her product. She added that companies often hire professional models to publicize their products because they know how to pose for pictures.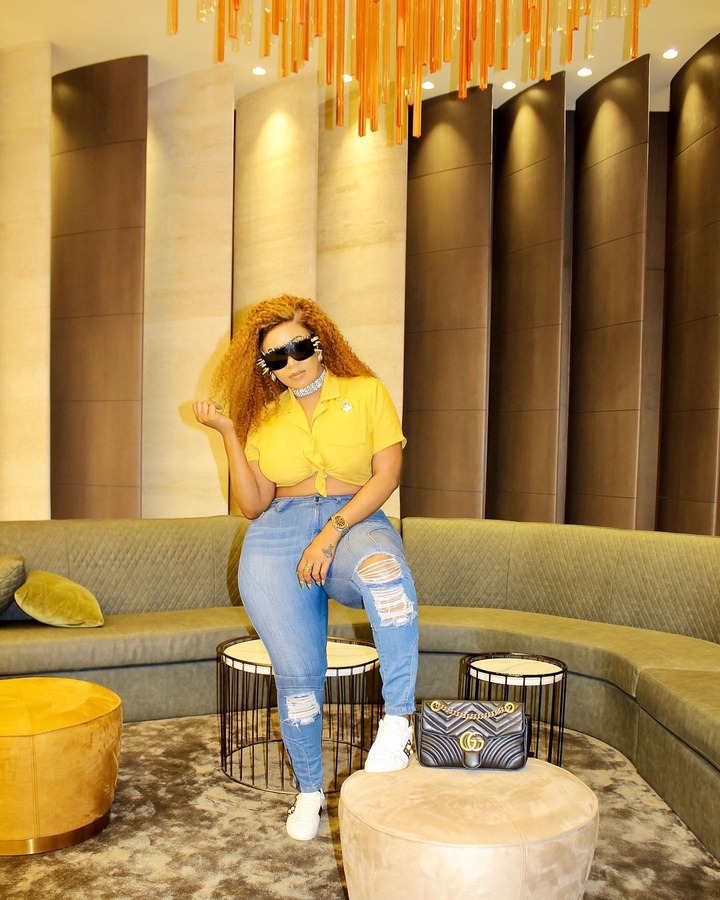 "In advertising, you get professional models to do photoshoots that show clients what to expect after using the product. You can't use a client most don't even know how to pose for cameras" wrote Vera
Vera also said that her clients could not do the marketing because most prefer anonymity.
"You can't use a client. Most don't want publicity and cameras" she added.
Vera shared this explanation a few hours after netizens bashed her for asking models with already flat stomachs to market Veetox.
"Looking for super glam models for Veetox photoshoot. Must have a flat tummy" wrote Vera.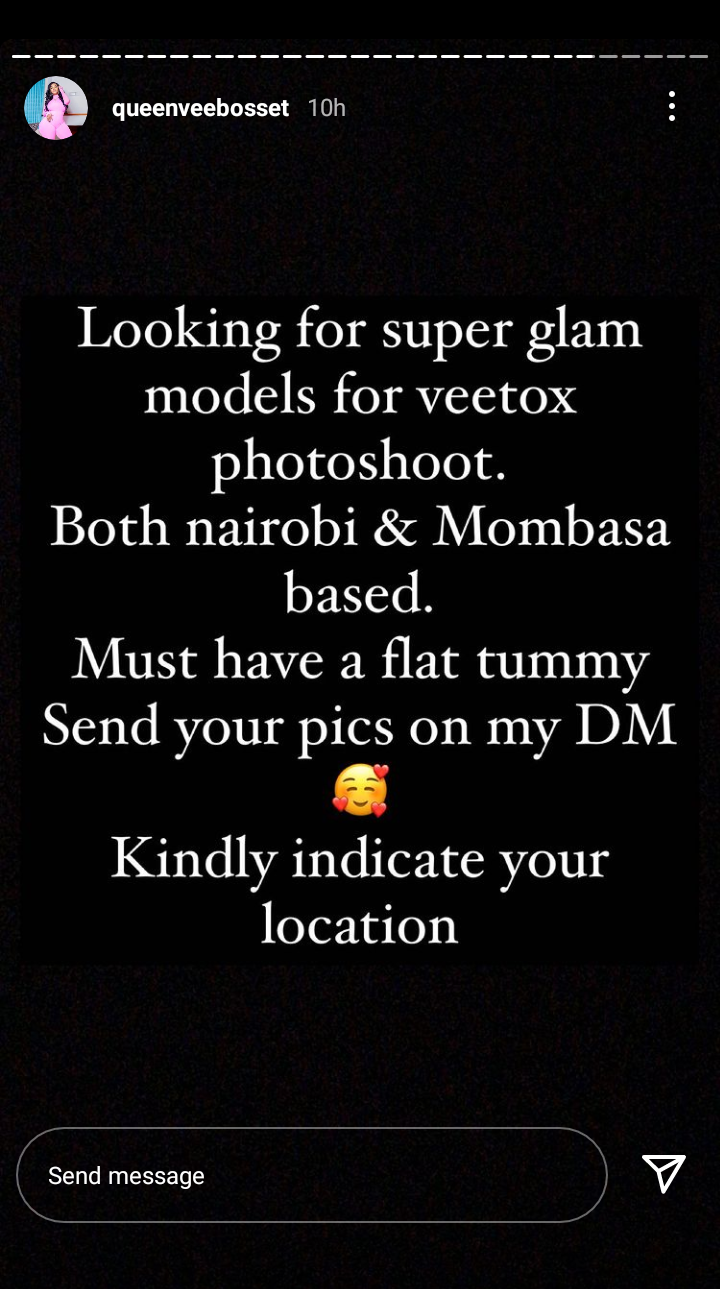 A fan responded to her job posting and said that using such models does not give the product a good representation.
"I think this is bad for business coz people might think your product doesn't work since you are looking for models with already flat tummies. That goes to show that they never used your product to achieve the look" a fan wrote.