Hamisa Mobetto Praises Her Ex-partner for Spoiling Her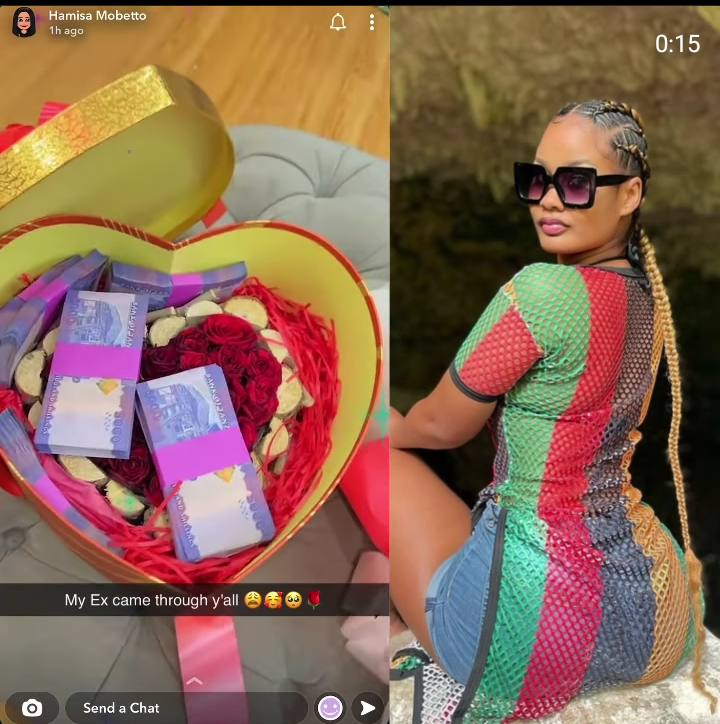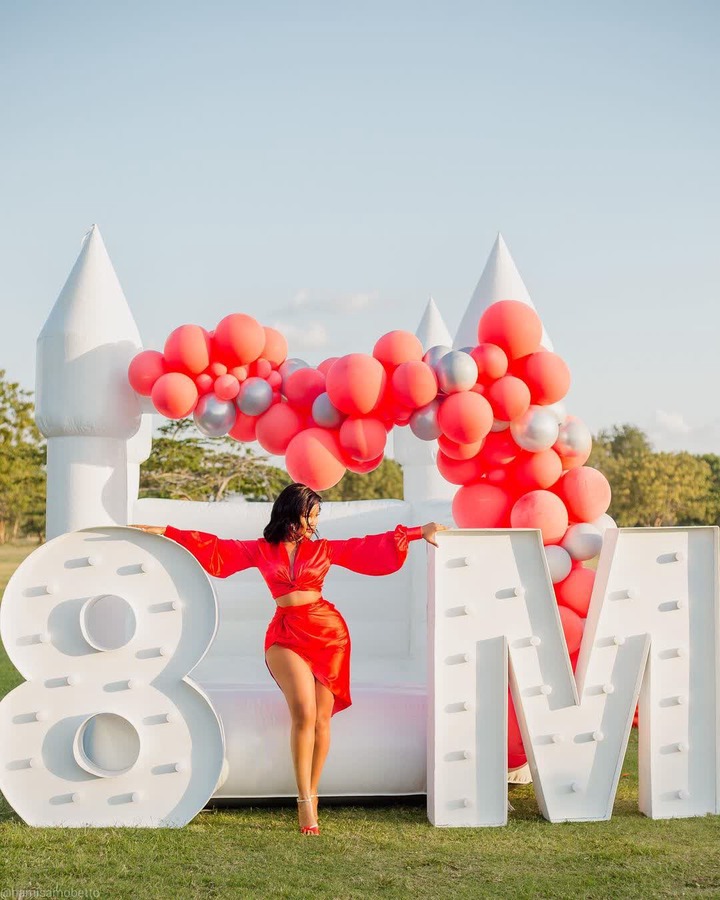 Hamisa Mobetto took to her social media last evening to praise one of her exes for spoiling her on Valentine's Day.
She did this through a post on her Snapchat with a video showing a gift box filled with flowers and bands of money.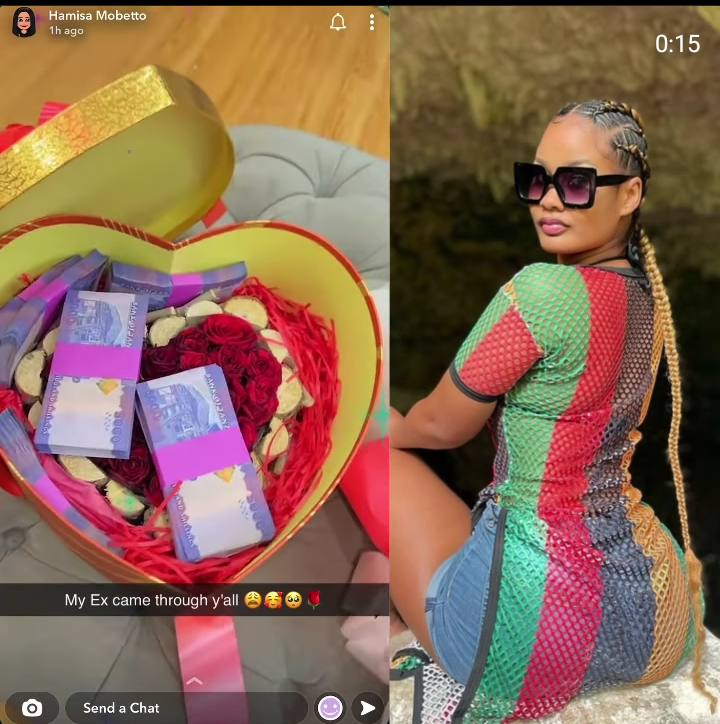 Hamisa said that 14th February is an emotional day for her because she lost her father on the same day. She added that she was never interested in celebrating the day, but her ex-partner changed her mind.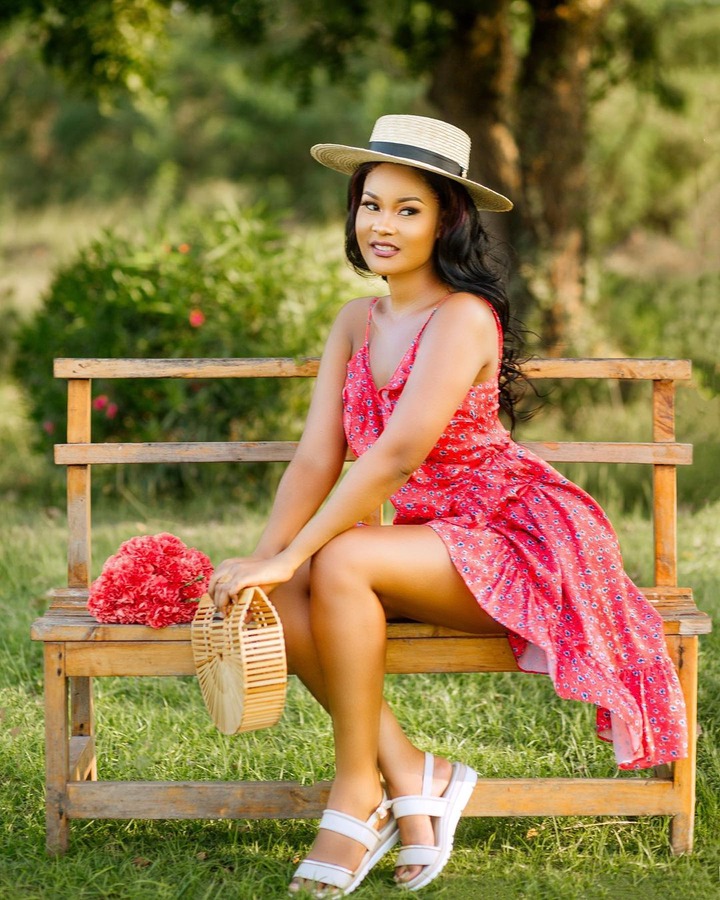 "So for the past few years I've been celebrating Valentines with my ex. For those who knows me, wanajua kwamba I lost my dad on Valentine's Day. So sikuwaga na tabia ya kushereka Vday kabla yake (Ex)"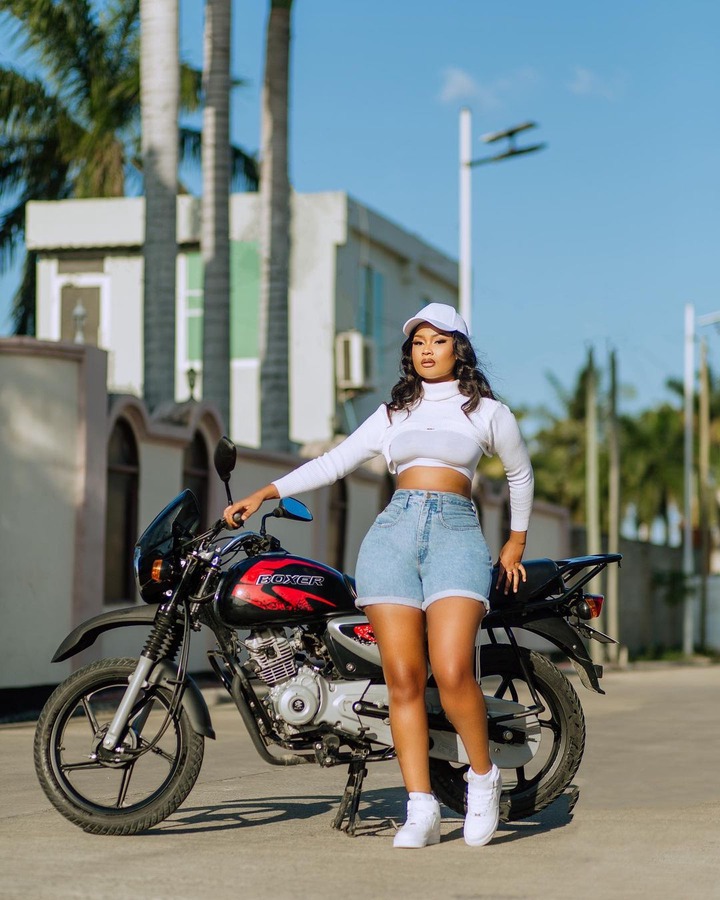 "So he practically made me love Valentines. So this time around I was like okay. Today is going to be a tough one and out of nowhere he came through and he was like najua siku hii inakuaga ngumu kwako so I brought you a little something" she added.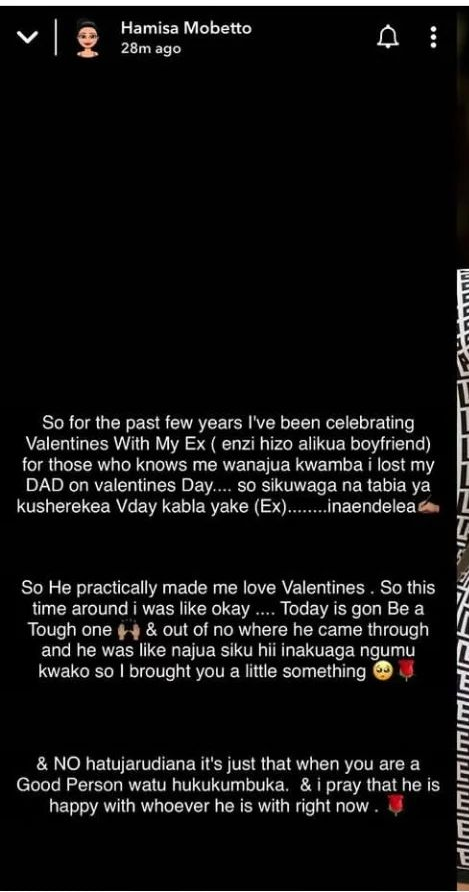 Hamisa also cleared the air and stated that she was not in a relationship with her ex-partner. She also added she wishes him happiness with whichever girl he meets.