Socialite Amber Ray Reveals Why Kenyan Brands Hire Her Services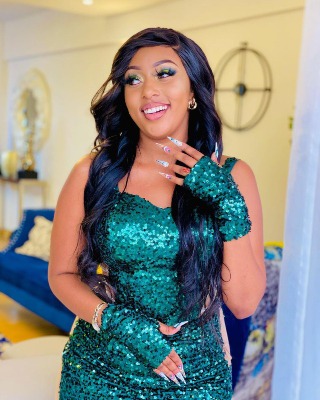 Socialite Faith Makau, commonly known as Amber Ray, is currently looking for business collaborations, and she has started marketing herself online.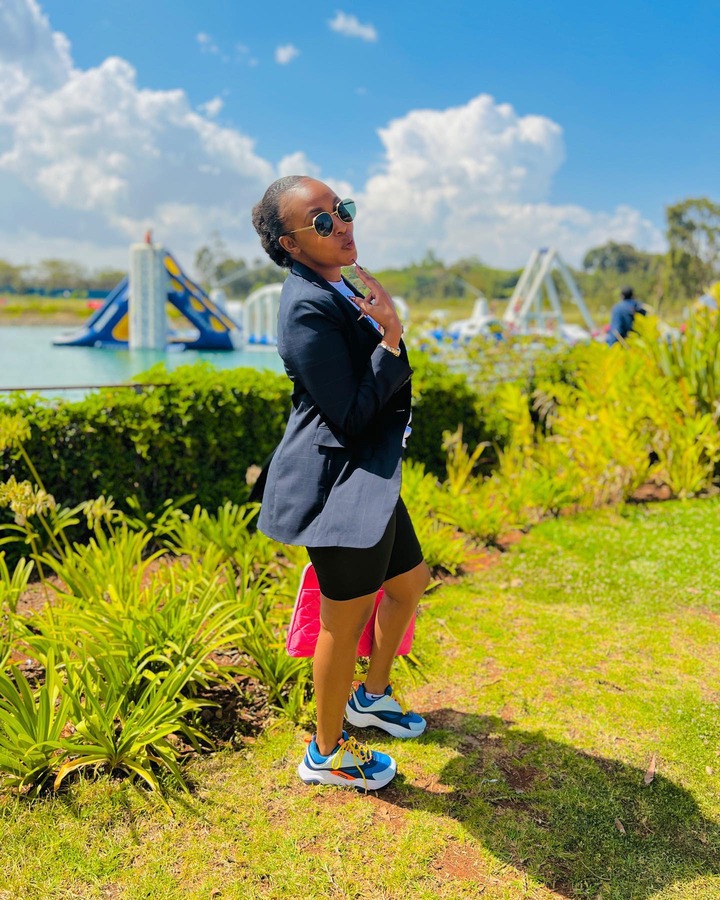 Amber recently took to her social media to reveal why brands who want exposure should work with her. She did this through her Insta-stories accompanied by Instagram Statistics.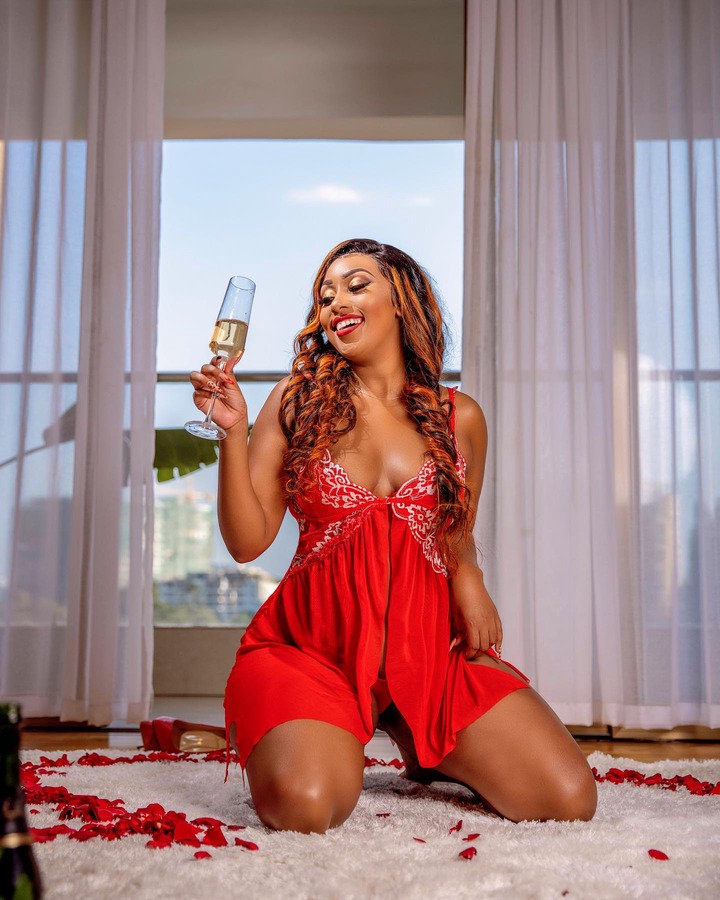 Amber said that she has the numbers and is one of the most influential people in Kenya. She further explained that most of her two million followers are Kenyans.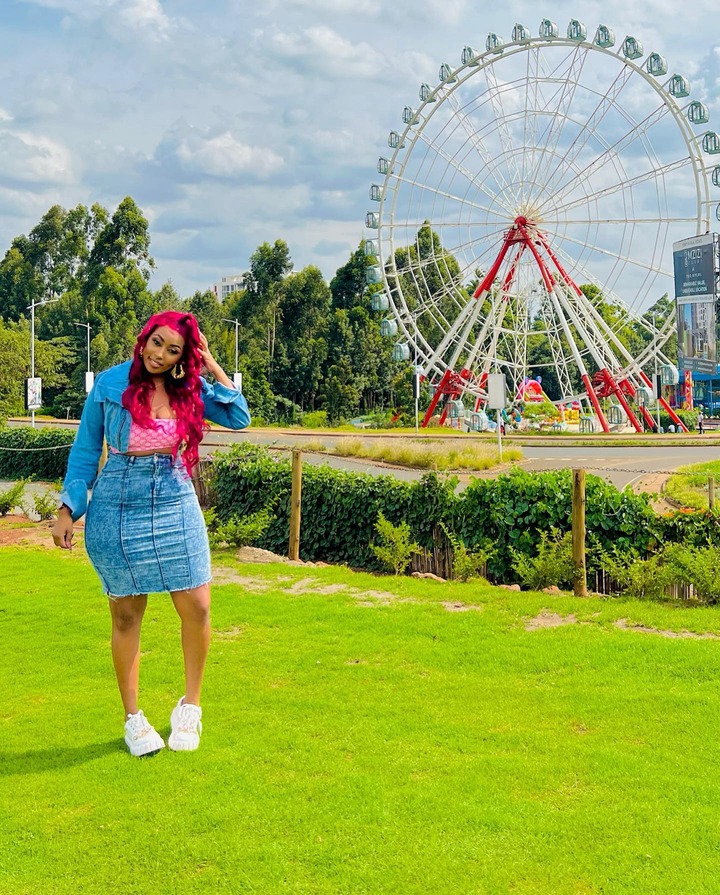 "Just in case you are wondering why you should work with my brand. Most of my followers are Kenyans, well with over 2 million followers this makes me one of the most influential people in +254"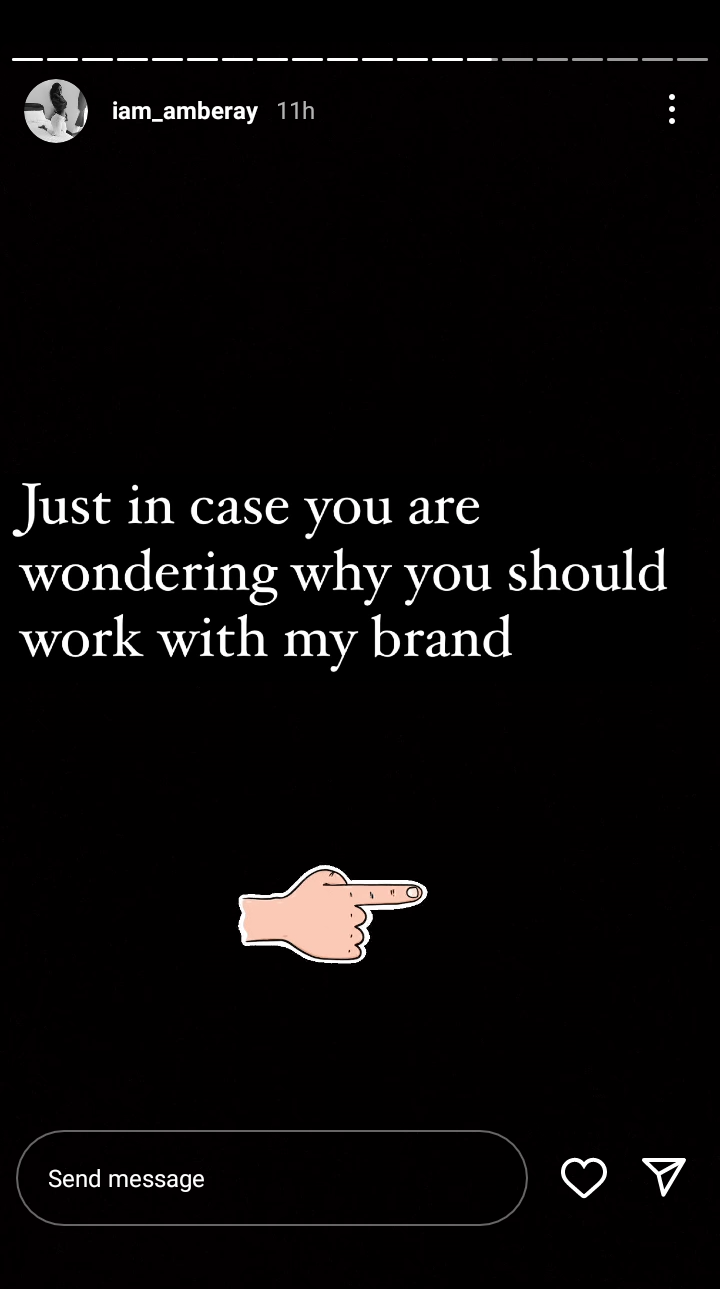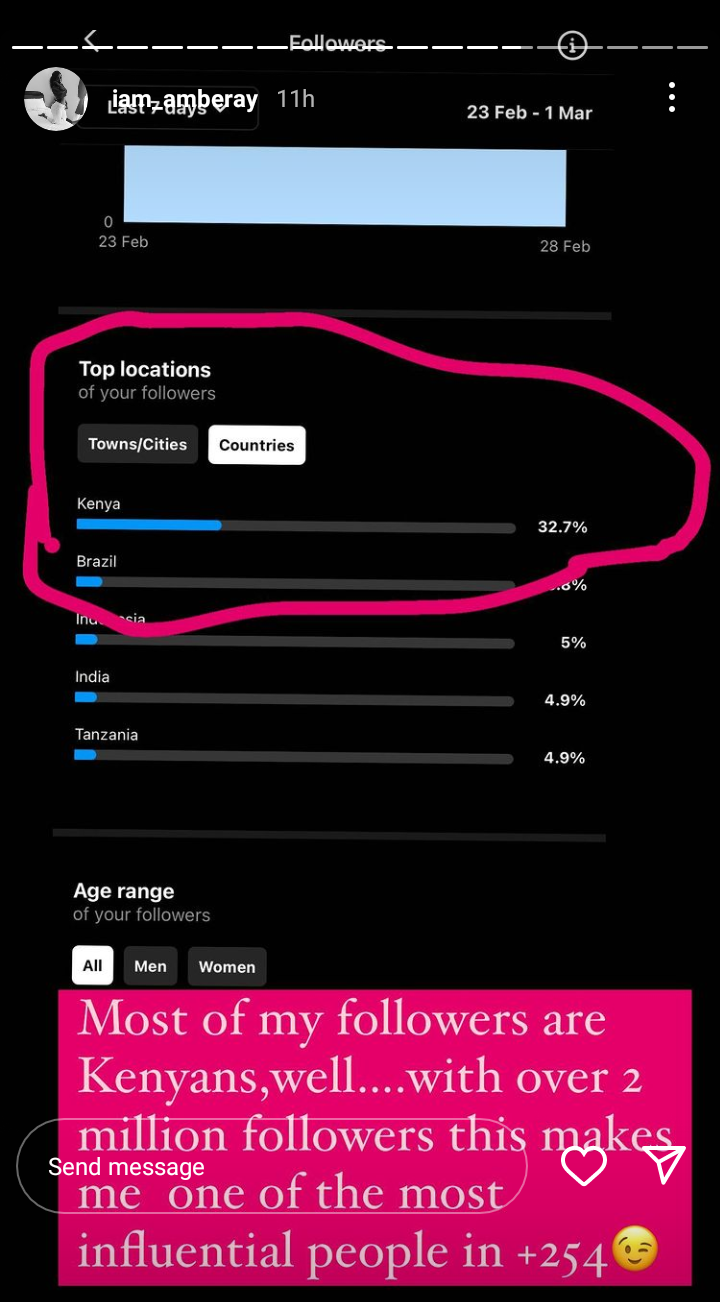 Amber further mentioned that, in addition to her two million followers, her page attracts over 12 million individuals; globally. She also claimed that her figures are correct because Instagram curates them.
"And last but not least, as much as I have over 2 million followers, from 16-22 Feb my page has reached over 12 million people. Please note that this information is from IG and legit"