"He Has Saved Marriages" Eric Omondi Praises Entertainment Blogger Edgar Obare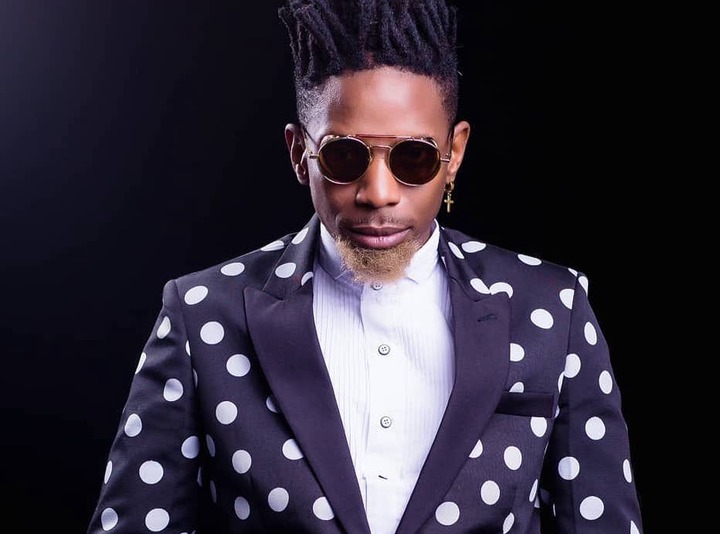 Comedian Eric Omondi recently praised entertainment blogger Edgar Obare for the change he created through his platform.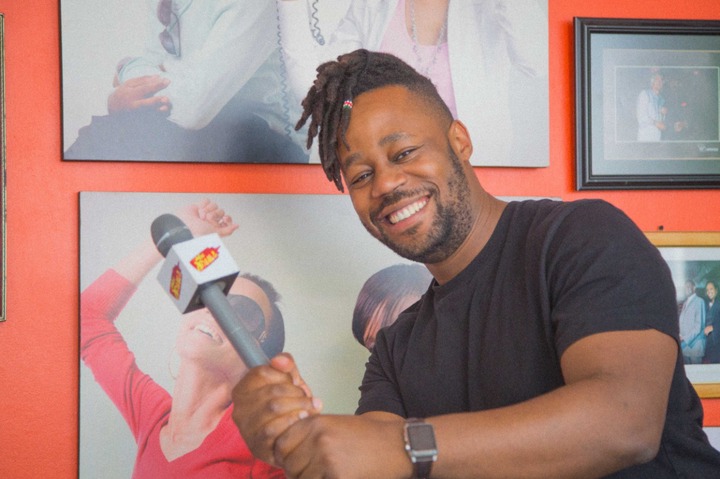 Eric Omondi praised Edgar Obare for his contribution to the Kenyan entertainment scene and praised him for saving marriages.
Eric added that because of Edgar, celebrities are now more cautious with how they behave in public.
The comedian also stated that he does not find fault in what Edgar Obare does because once a person becomes a celebrity, people have a right to know what they eat, where they go, and who they date.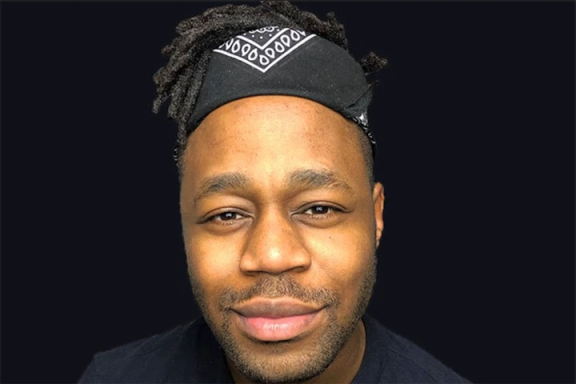 "Edgar Obare is one of the best things that happened to Kenyan Entertainment. He has also Saved a lot of Marriages because Public Figures are now more careful sio kukulana tu FUAAAAA! Once you take the path to Celebdom people kinda have a right to know what you eat and where you go, who you date etc." wrote Eric on his Instagram.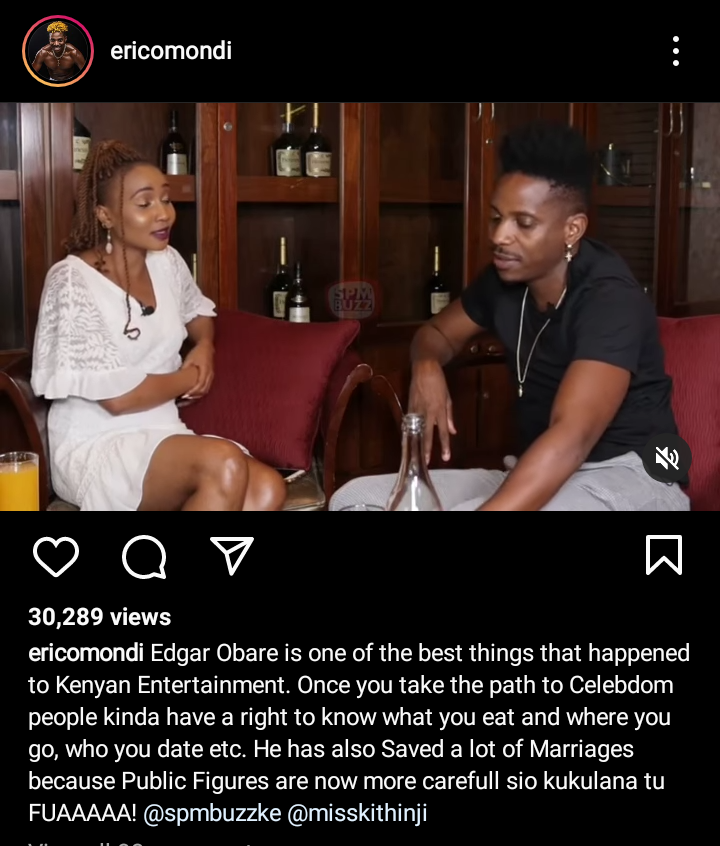 Eric Omondi said this through a post on his Instagram accompanied by a video of his interview with a local gossip blog called Spmbuzz Kenya.
Many might not support what Edgar Obare does, but it seems like Eric Omondi is one of the few celebrities impressed by what he does.