Sitabadilika kamwe" Anasema Amber Ray, Baada ya aliyekuwa mpenzi wake Rapudo Kuzungumza Nje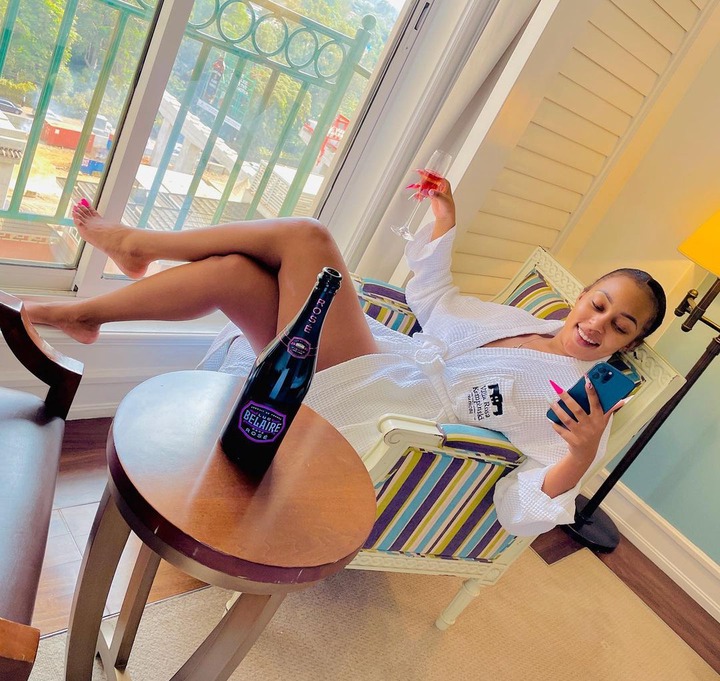 Amber Ray Kenya
Nyota wa mtandao wa kijamii wa Kenya Faith Makau almaarufu Amber Ray hivi majuzi alituma ujumbe wa kufariji kufuatia matamshi ya mpenzi wake wa zamani siku chache baada ya kuachana.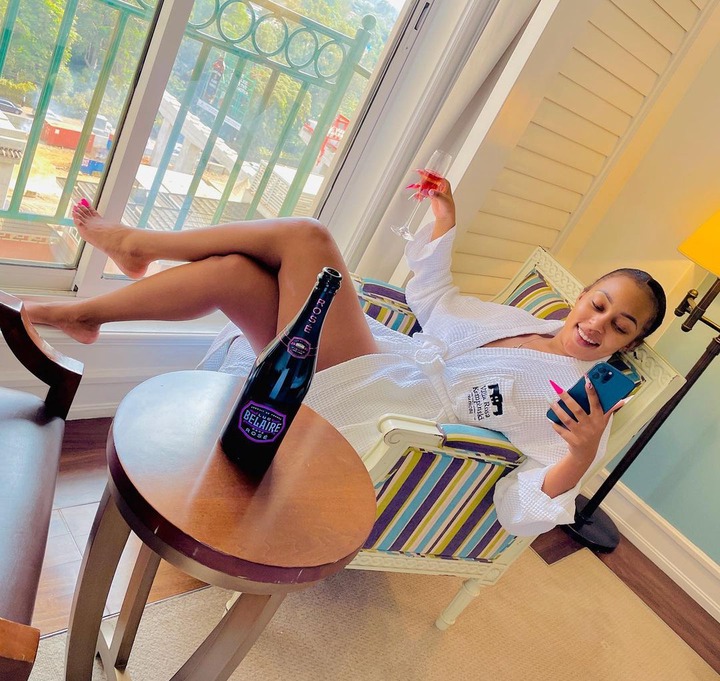 Mshawishi huyo mrembo alisema kuwa anajaribu kujiamini licha ya kuishi katika ulimwengu uliojaa ahadi za uwongo na udanganyifu.
Amber alisema zaidi kwamba ingawa watu hawatambui uhalisi, atakuwa yeye mwenyewe kila wakati. Aliandamana na chapisho lake na picha yake nzuri akiwa kwenye picnic.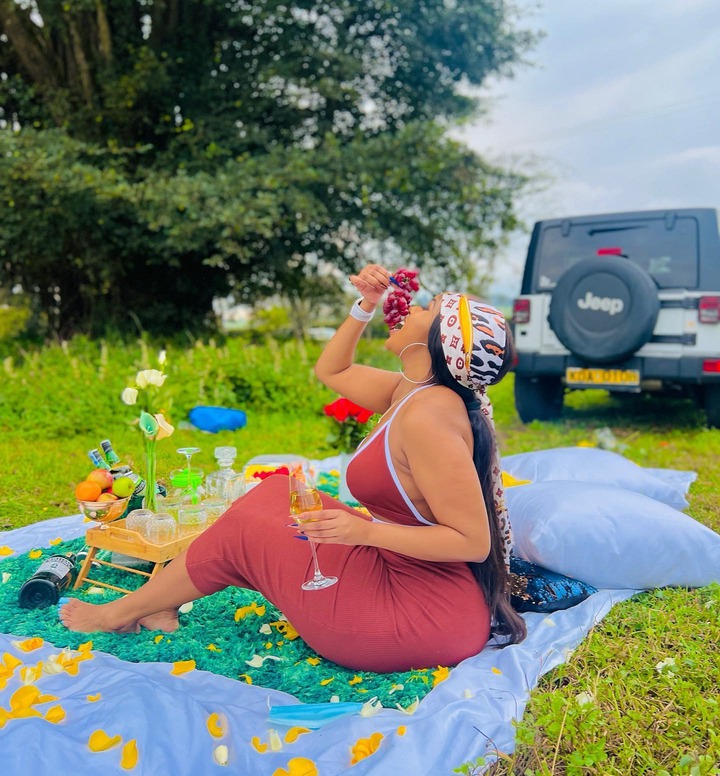 "Tunaishi katika ulimwengu uliojengwa juu ya ahadi za uwongo zilizojengwa na uwongo na ninachojaribu kufanya ni kutunza ukweli, lakini ulimwengu haujui hilo, haujui ukweli. lakini hilo haliwezi kunizuia pia. Nitakuwa mimi siku zote hata pale inapokosa raha," aliandika Amber Ray.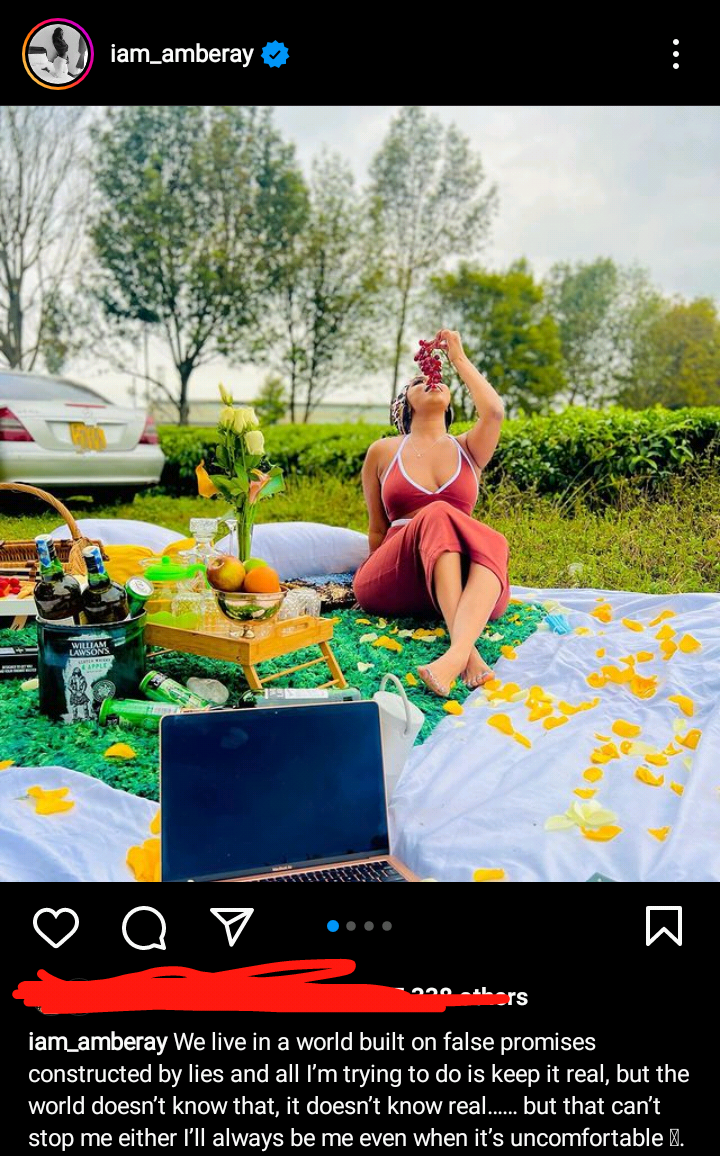 Ujumbe wa Amber unakuja siku chache baada ya aliyekuwa mpenzi wake Kenneth Rapudo kuzungumzia kutengana kwao kwenye Instagram. Alipoulizwa kwa nini alimtupa Amber, Rapudo alisema walikuwa na tofauti. Pia alimsifu Amber na kusema kuwa yeye ni mwanamke mwenye roho nzuri.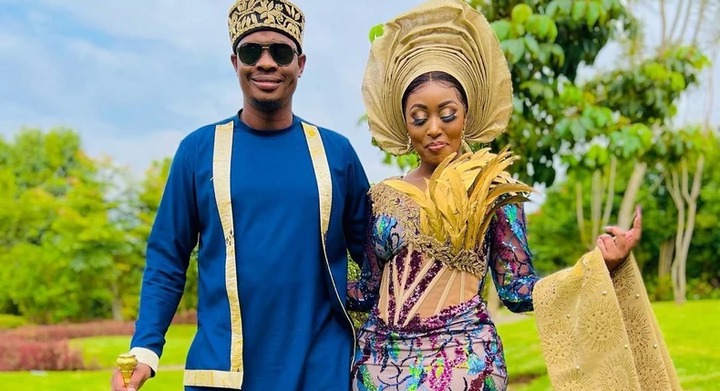 "Kwa kweli, tulikuwa na tofauti za kimuundo lakini hiyo haibadilishi yeye ni nani. Yeye ni mtu mzuri sana na moyo wa kushangaza na roho nzuri. Yangu ni kumtakia furaha na kibali cha Mungu popote aendapo." aliandika Rapudo kwenye Instagram.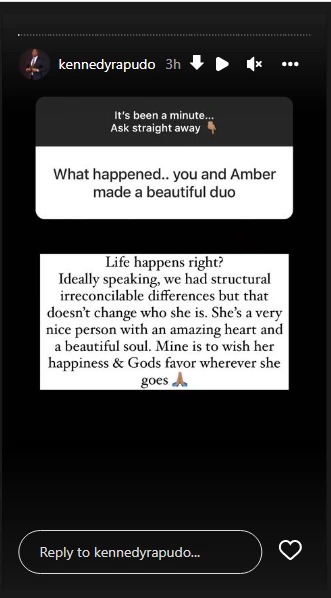 Kwa upande mwingine, Amber hakusema mengi zaidi ya kwamba uhusiano ulikuwa unashindwa.
"I might look like a joker but manze, I don't know how to pretend. Kama haifanyi kazi, haifanyi kazi. So munipende tu vile niko,(Just love me the way I am)." Alisema Amber wakati wa kipindi cha Maswali na Majibu na mashabiki.