Bensoul's Girlfriend Noni Gathoni Reacts After He Admits to Impregnating Another Lady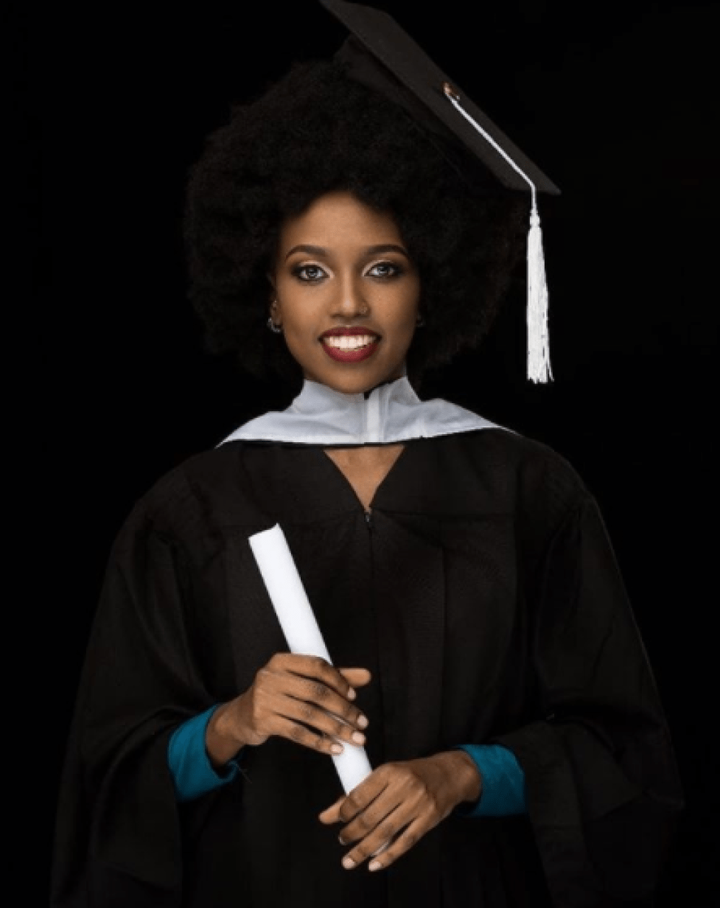 Noni Gathoni, the long-term girlfriend of Sol Generation singer Bensoul, has reacted to the news of his infidelity.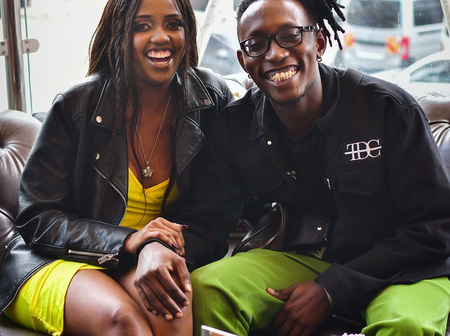 Noni said people these days claim to love their partners, and; yet they continue to hurt them. In the same post, Noni stated that she would be fine, despite the situation in her relationship.
"This is the most "I love you but imma still do you dirty" generation ever" wrote Noni.
"I'll be ok" she added.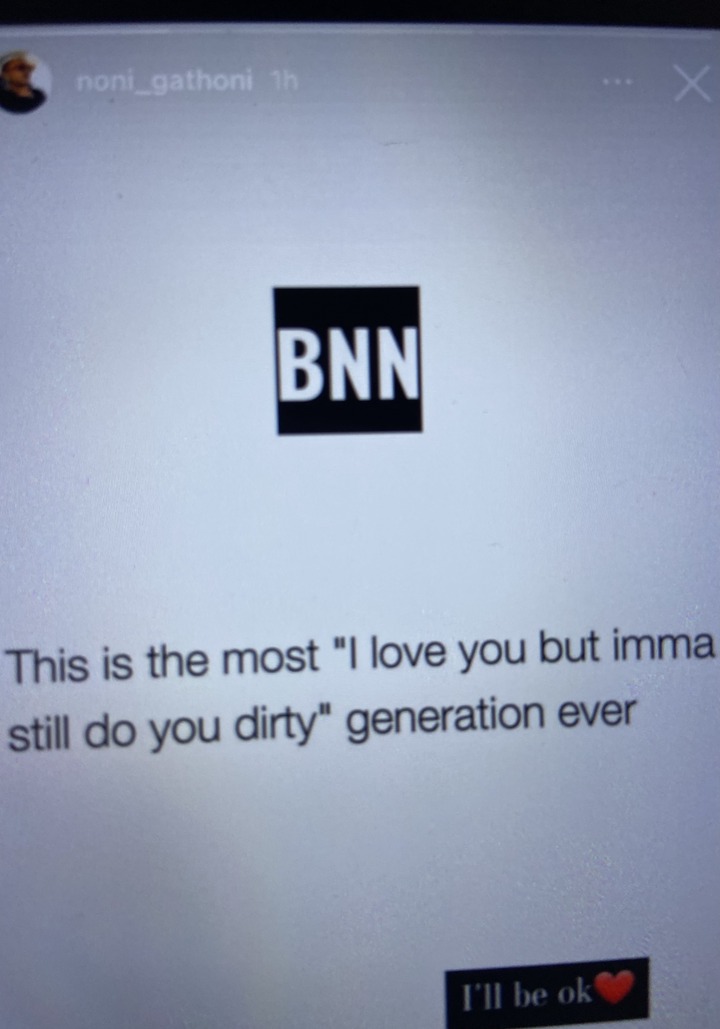 Source: BNN
Noni wrote this post on her Insta-stories a few hours after Bensoul told entertainment blogger Edgar Obare that he was expecting a child with another woman.
It all started after a close friend contacted Edgar and accused Bensoul of cheating on; Noni. Edgar then sent a message asking Bensoul for his side of the story.
"Hi my name is Edgar, a blogger. A source claims you've had some kind of relationship and got pregnant this young lady name (name withheld) Is this true, and would you like to comment on the story" Edgar wrote to Bensoul.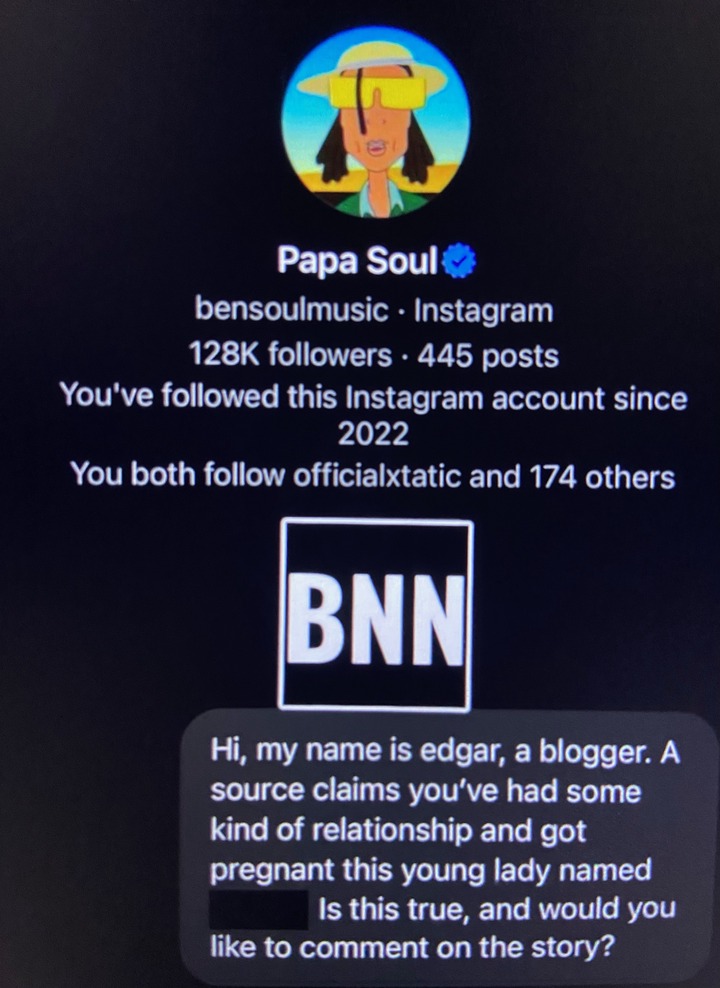 Source: BNN
Bensoul was very candid in his response to Edgar. The singer told the blogger that he was expecting a child with a lady he met at a show in Mombasa.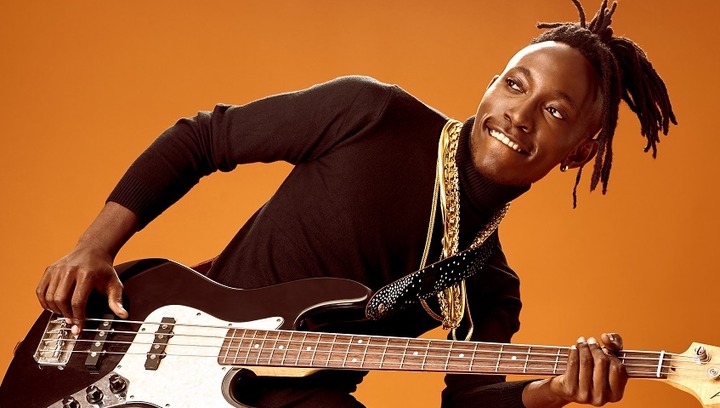 Bensoul said that he and the lady are on good terms, and he was trying all he could to be present for their unborn child.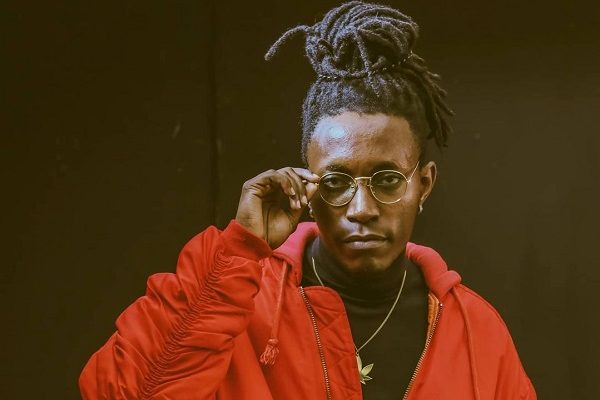 "Hey Edgar, yes this is true, a mistake I did on my part and my people know that I have been doing all I can to be there for the unborn child. Well y'all know I have a girlfriend that's why it's a mistake for me to have a child with another woman" Bensoul responded.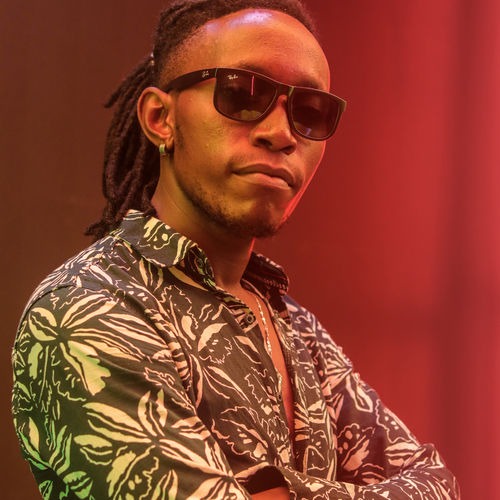 Bensoul also revealed that his girlfriend Noni was aware of the situation, and; she was affected by the news. He added that she was considerate enough to prioritize their relationship and stay with him despite his mistake.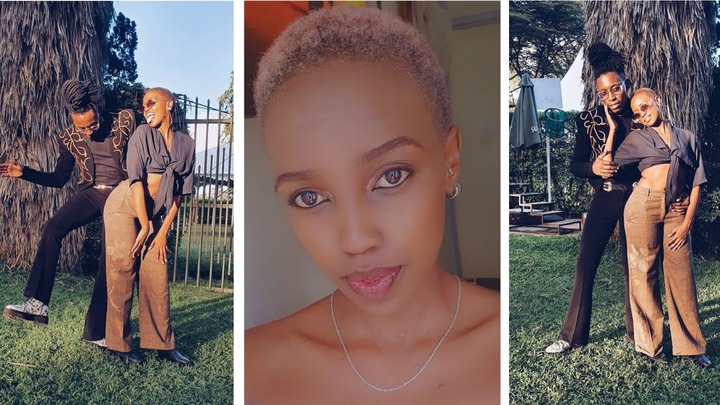 "My girlfriend didn't take it easy either. It really took a toll on her but I am grateful that she's a very understanding person and caring at the same time. She's my life partner and she put us first even amidst all this chaos" he said.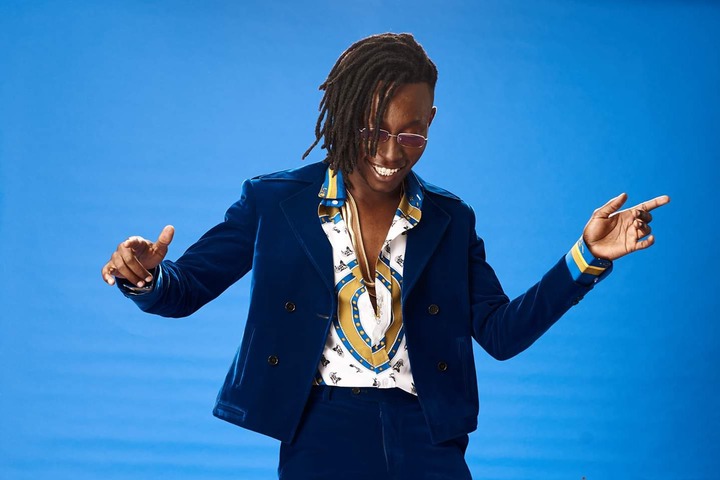 Bensoul further revealed that he had plans of expressing his regret and making a public apology to Noni while sharing the news with his fans.
Bensoul said he was grateful for Noni's decision to concentrate on their relationship, and he asked the public not to blame her for her decision.
"I was also going to apologize to her publicly as I reveal this situation to my fans and supporters but now I guess yashamwagika na hayazoleki"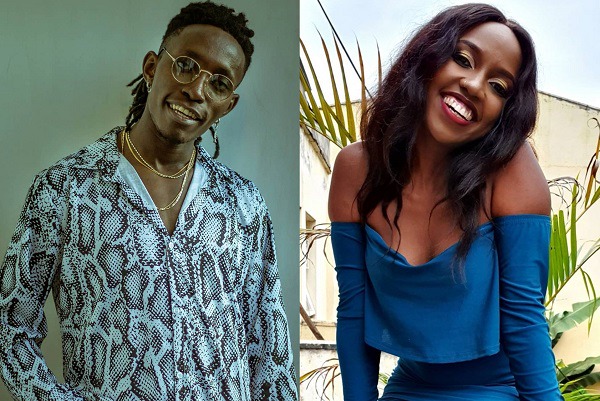 "I am forever indebted to her. She really holds me down and she ain't no fool to do so. So nobody should come at her for anything, she made the decision on her own" he added.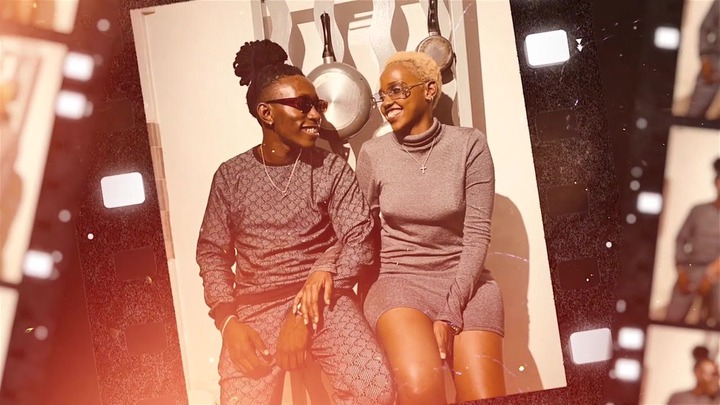 Bensoul also stated that his family and close associates knew about the child, and he was waiting for the right time to inform his fans.
"Well everyone in my circle knows so it's just a matter of letting my fans know I am expecting my first ever child. With a project or something. I was about to make the story public soon but I guess you beat me to it" the singer wrote.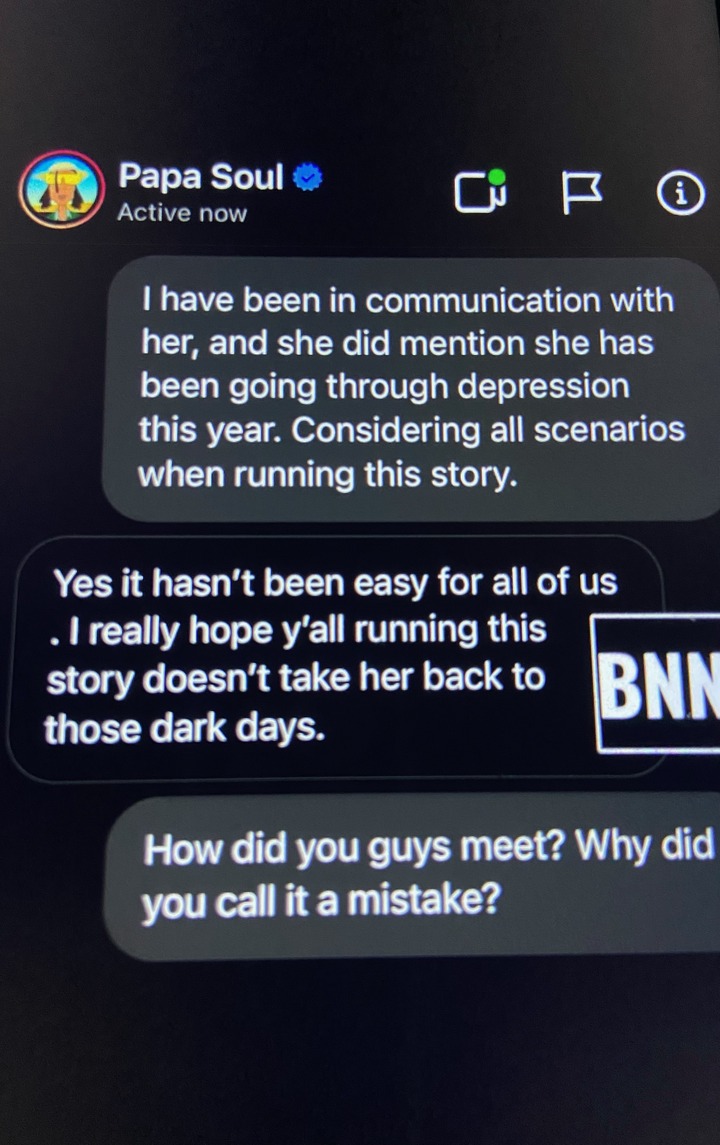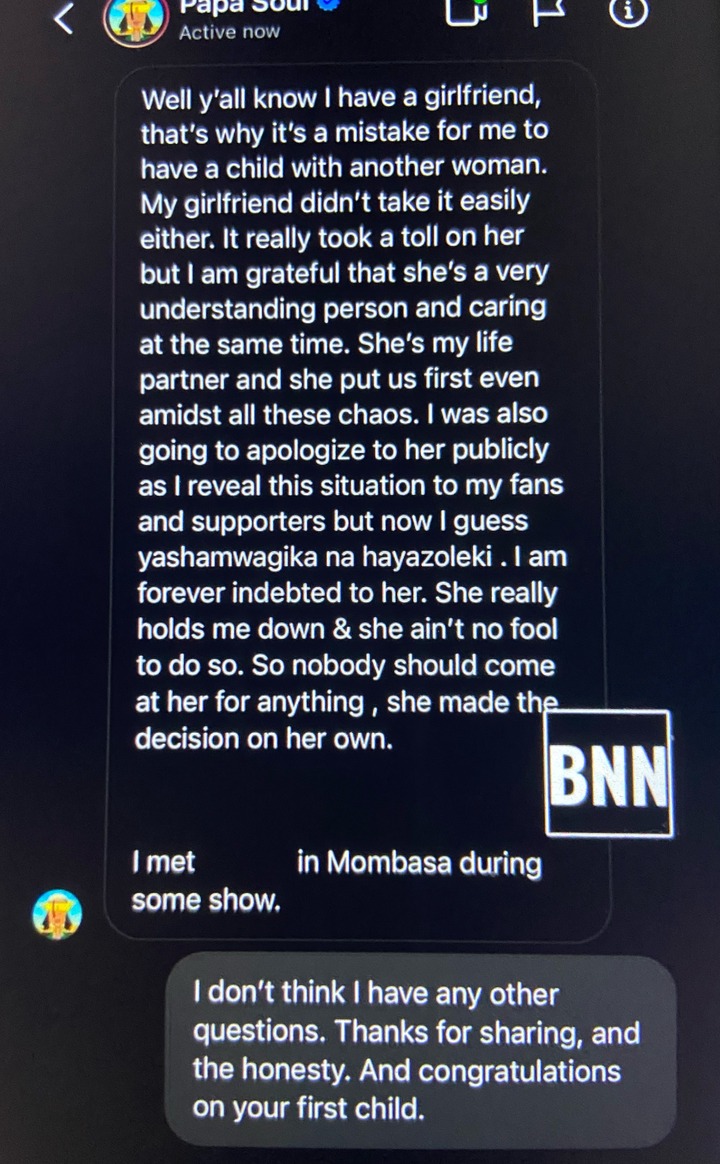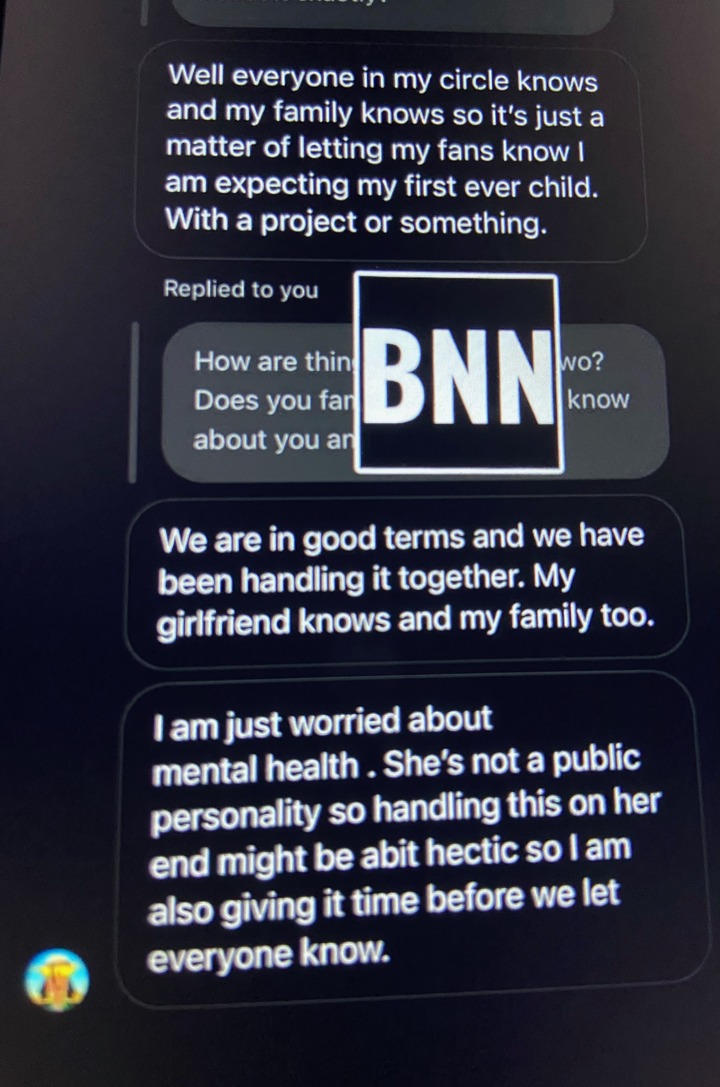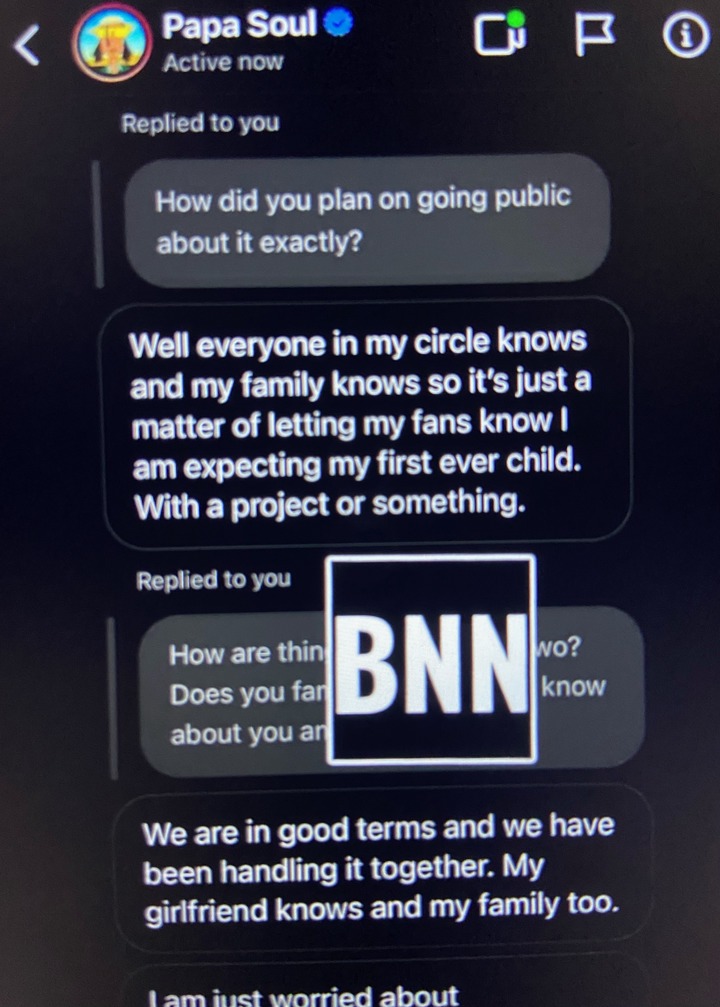 Source: BNN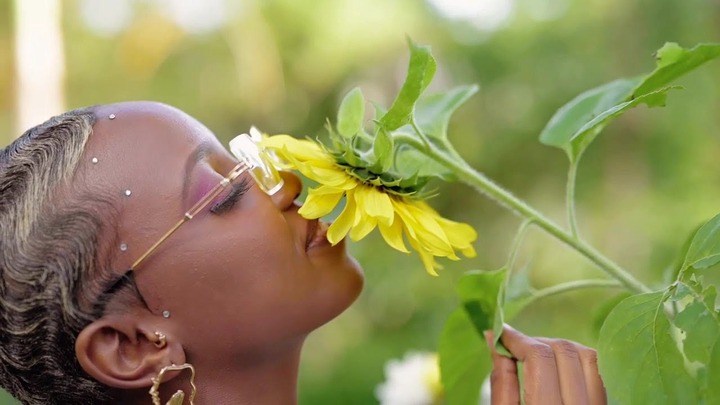 It seems like Noni is still dealing with the news of Bensoul's side baby because she has deleted all their photos from her Instagram.