Diamond's Ex Wema Sepetu Kisses Her New Boyfriend Months After Denying Him
Wema na Whozu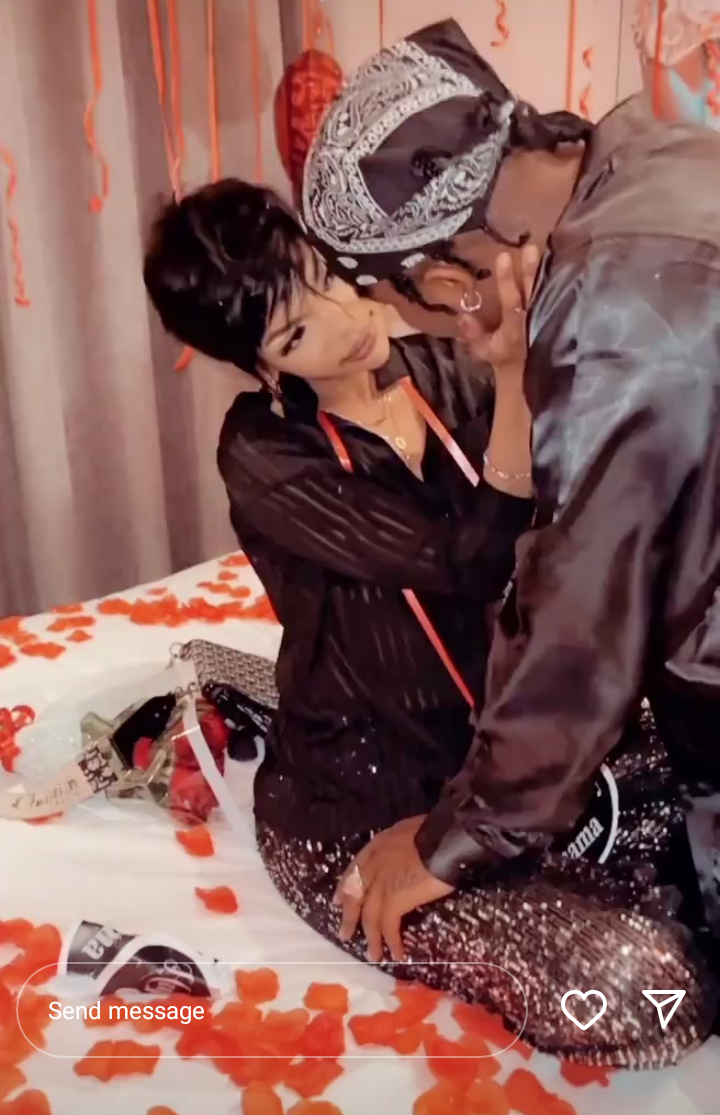 Tanzanian actress Wema Sepetu, the ex-girlfriend of singer Diamond Platnumz has found love again.
Chicken Samosa Recipe
The beauty queen who won Miss Tanzania in 2006 was recently spotted cozying up to Oscar John Lelo, alias Whozu, a budding Tanzanian singer and songwriter.
Source: Wema Sepetu
In a series of videos online, Wema and Whozu were not shy while publicly displaying affection for each other in front of the cameras.
Source: Google
In one of the videos, Whozu surprised Wema with a bouquet, and in return, she embraced him. In another, the actress held the singer's face while swooning over him.
Source: Afro Entertainment
However, the video that got netizens talking was of Wema passionately kissing Whozu. These clips were from a private pre-birthday party that Whozu allegedly threw for Wema.
Whozu is the second musician Wema has publicly dated since Diamond Platnumz. Whozu is a 26-year-old talented artist signed under a Tanzanian recording label called Too Much Money.
Source: Jay Ma Udaku
It is the first time Wema has openly displayed her affection for Whozu. In the past, she has always denied having an intimate relationship with him.
Wema Denies Affair with Whozu
In July, Wema announced during an interview that she was in a new relationship. However, she did not disclose the identity of her new lover and stated that she wanted to keep that part of her life private.
Source: Wema Sepetu
"I think for the longest time I have decided to put my relationship very private. I have someone in my life and I am very much in love but I just don't want to put him out in the open," she said.
When pressed about her suggestive videos and photos with Whozu, Wema denied dating the singer, saying he is like a brother. She said she has more male friends than female friends because she feels safer around them.
Source: Whozu
"Whozu is like a brother to me. I happen to be around male friends more than female friends because I feel safe around men. I call some of them about something about me and they are never jealous about it. Out of love men wish you well," said Wema.
During the same interview, Wema explained that she was helping Whozu and his baby mother, Tunda Sebastian, solve their marital issues.
Source: Cook with Wema YouTube
"Whozu and I have been friends for too long. I have been helping to save his marriage," said Wema.
Wema explained that she and Whozu have been long terms friends and added that she would not end their friendship because of rumors.
" I have heard accusations about me dating him but I will not stop being his friend, he is a good person and a good friend. I support his music as well," she added.
Source: Google
Well, it seems Wema and Whozu have decided to upgrade their friendship.