Singer Bahati Comforts His Wife After She Makes a Huge Loss
Kenyan singer Kevin Kioko, alias Bahati, took to his Instagram to console his wife, YouTuber Diana Marua: after she lost her YouTube channel.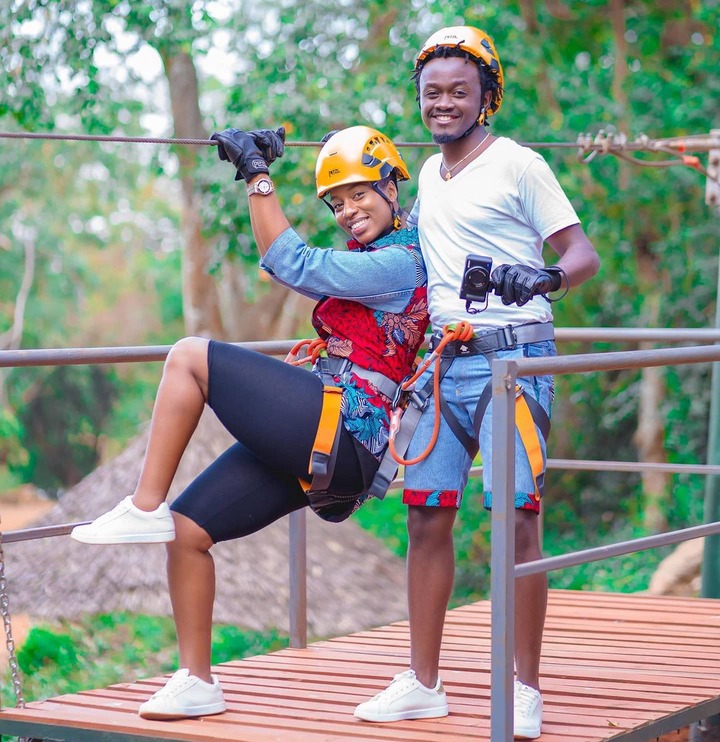 Bahati wrote a consolation message for her on his Instagram last evening after the incident. In it, Bahati told her to stay strong throughout the ordeal. He also added that people on the path to greatness often face such obstacles.
"As I always say; if you are destined for greatness be ready for greater battles! At exactly 1:51 today my wife's YouTube channel with over 600K subscribers was hacked, changed name and deleted! " he wrote.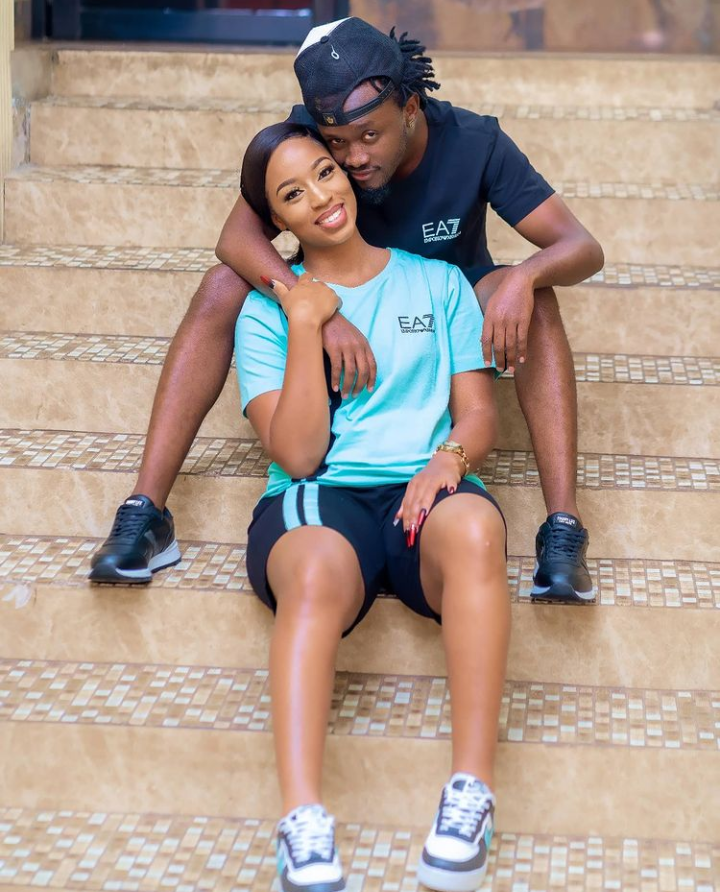 Bahati further disclosed that Diana was supposed to release her third song before the hack and removal of her channel. In the same post, Bahati reassured Diana's fans that her management was in the process of resolving the situation.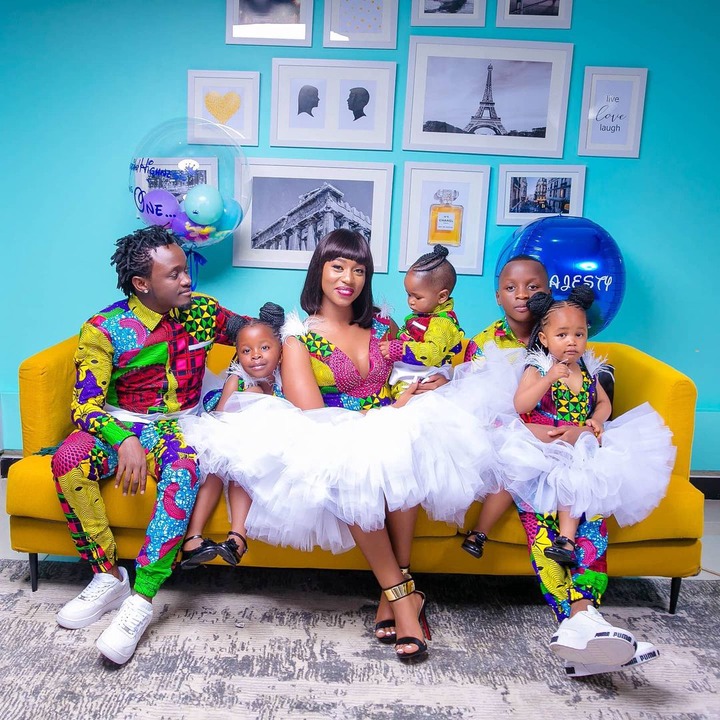 "Diana B was to Premier her first hit of 2022 tomorrow; Unfortunately this may not be possible. Her account managers from NGOMMA VAS are currently in contact with the YouTube Team to see this issue sorted. Stay strong Diana Maura, we trust God that Everything is well in Jesus name" wrote Bahati.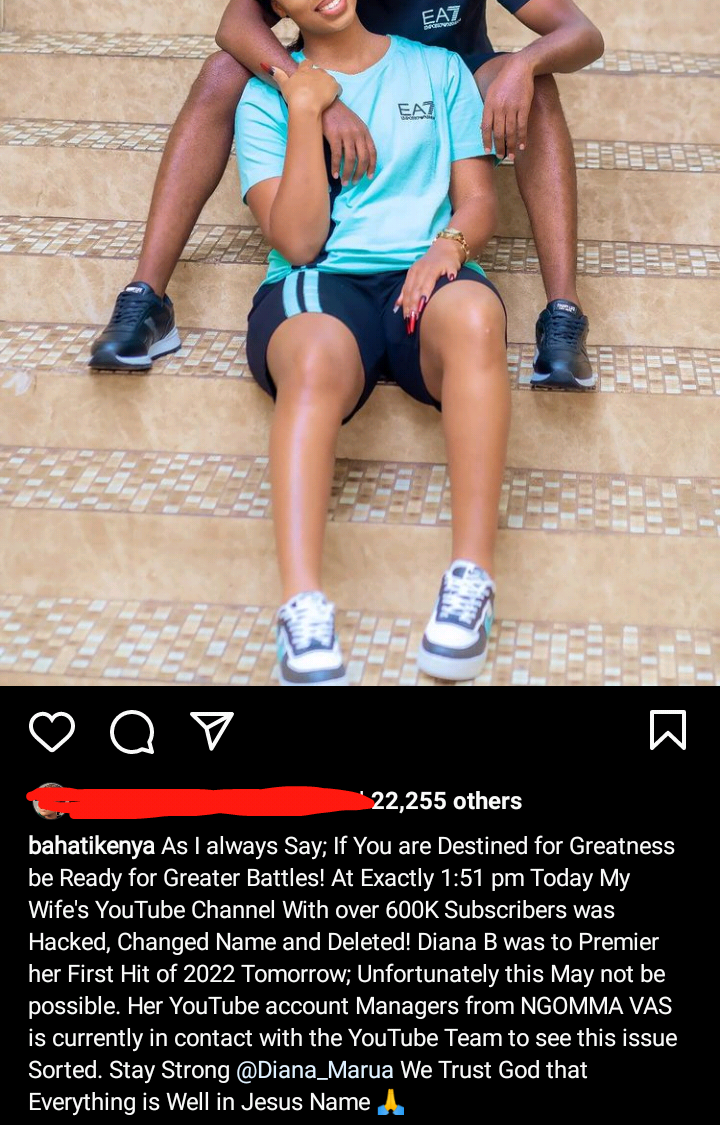 Bahati wrote this a few hours after Diana announced that her YouTube channel with over six hundred thousand subscribers had been hacked and deleted.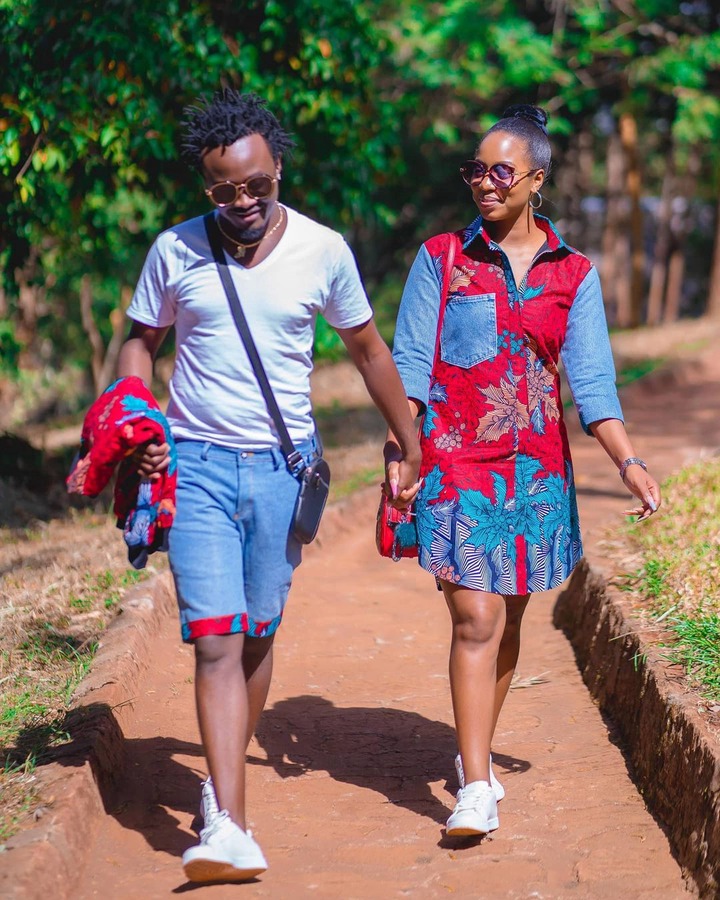 Diana shared the sad news through a post on her Instagram. In it, she questioned why anyone would put her in such a situation.
"I have lived at peace with everyone I have always stayed on my lane. I don't know why anyone would do this to me" said Diana.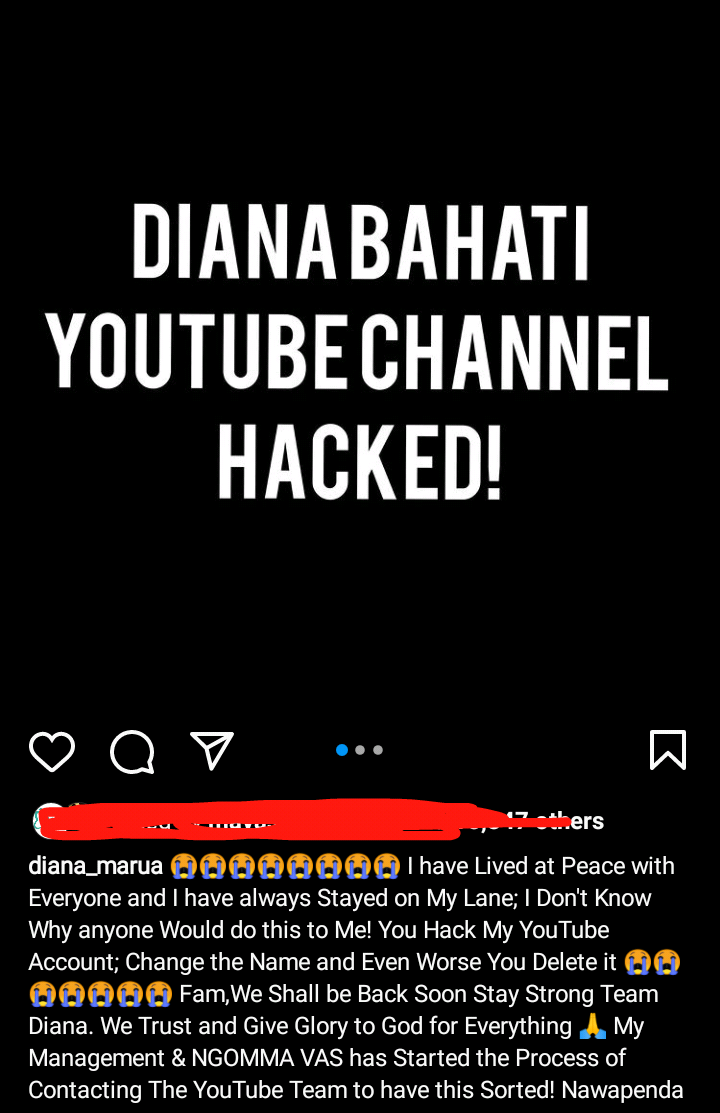 The deletion of Diana's YouTube channel is a blow to her brand because the platform is her primary source of income. Besides that, it has taken her hard work to build her subscriber base.