Vera Sidika Aondoa matako yake makubwa baada ya upasuaji wa plastiki
Vera Sidika bila matako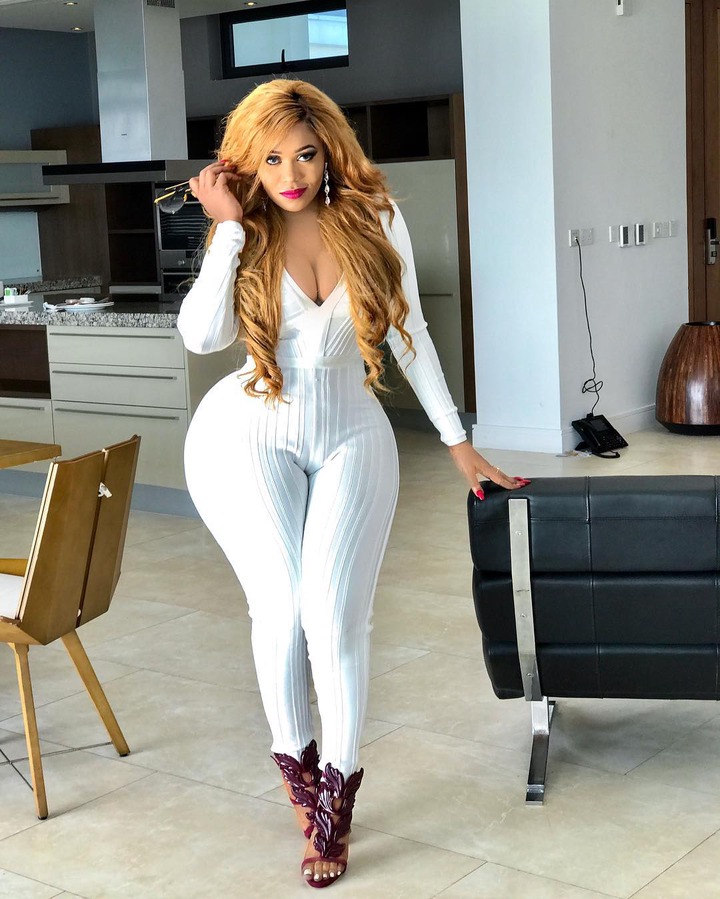 Sosholaiti wa Kenya Vera Sidika hivi majuzi aliwashangaza wengi baada ya kufichua mwili wake mpya mtandaoni.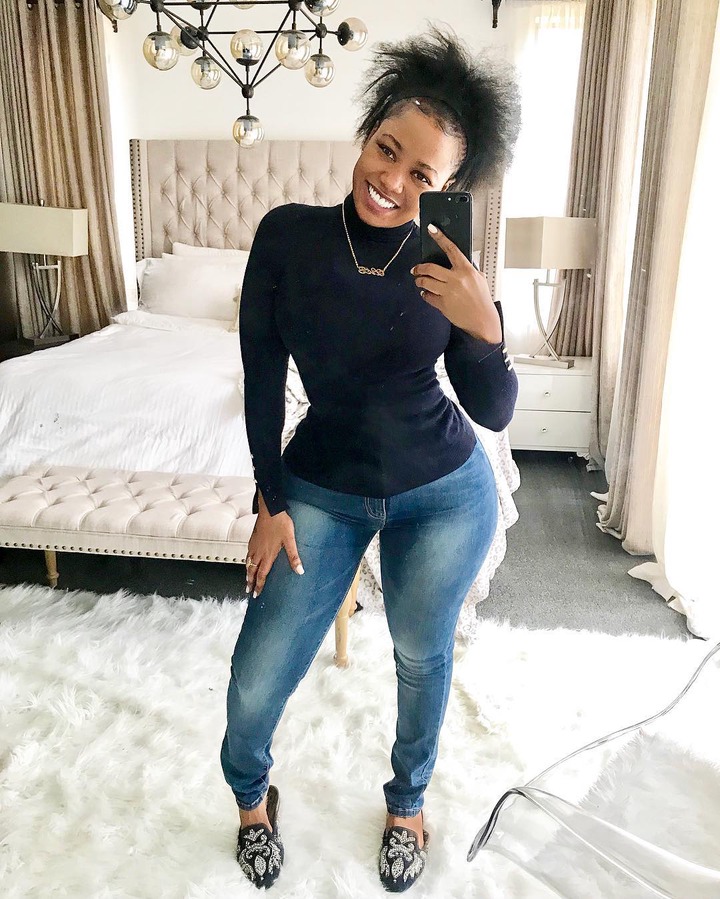 Sosholaiti huyo mrembo aliyegeuzwa kuwa mjasiriamali alishiriki picha yake bila saini yake kubwa derriere na kueleza mashabiki kwamba alikuwa amefanyiwa upasuaji wa kubadilisha maisha. Kwa hivyo sura mpya.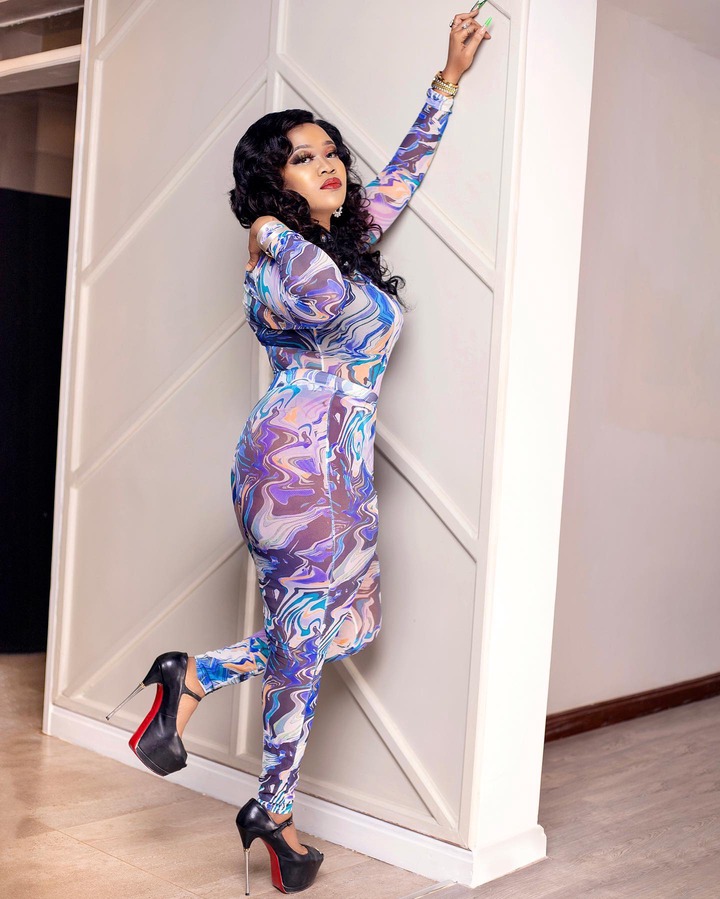 Vera alieleza kwamba ilimbidi afanyiwe upasuaji kwa sababu ya matatizo ya kiafya. Aliongeza kuwa ingawa mabadiliko yake ya hivi majuzi yalikuwa sura yenye changamoto zaidi maishani mwake, ameikubali na kujipenda.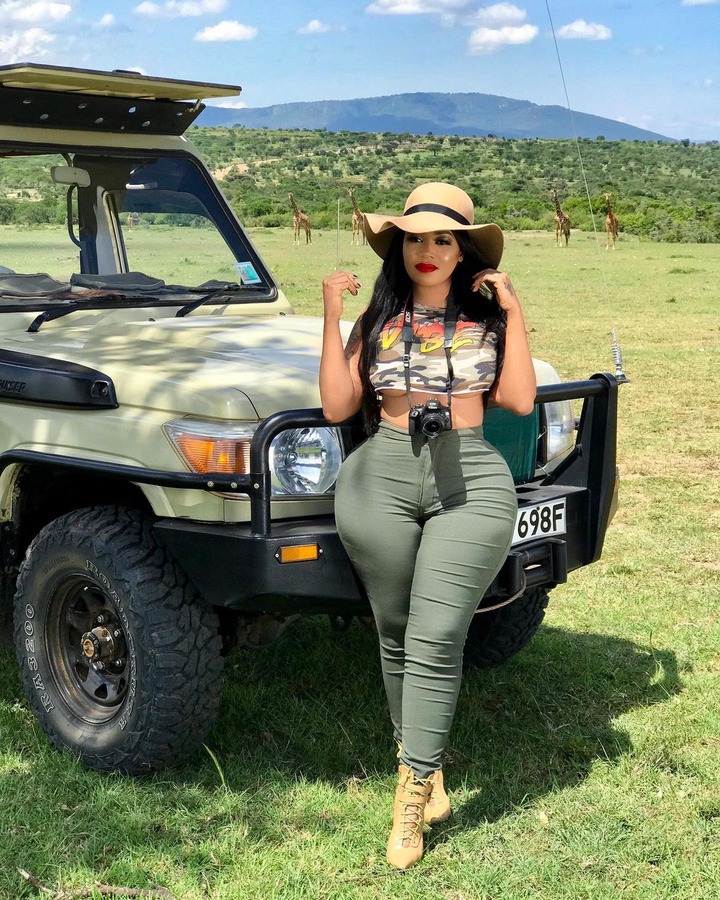 "Hii imekuwa awamu ngumu zaidi maishani mwangu, kwa sababu ya hatari za kiafya na shida, ilibidi nifanyiwe upasuaji. Bado haiaminiki sana lakini nimekubali na nimejifunza kujipenda bila kujali." aliandika Vera.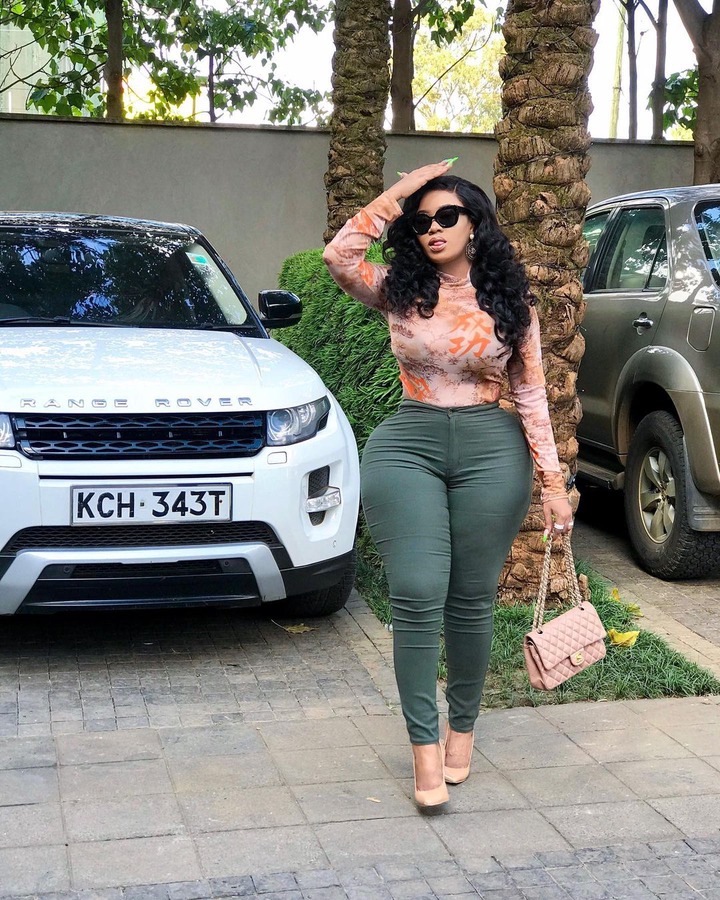 Katika chapisho hilo hilo, Vera pia aliwashauri wanawake wengine kuridhika na kupinga shinikizo la kufanya mambo ambayo yatawaharibia siku za usoni.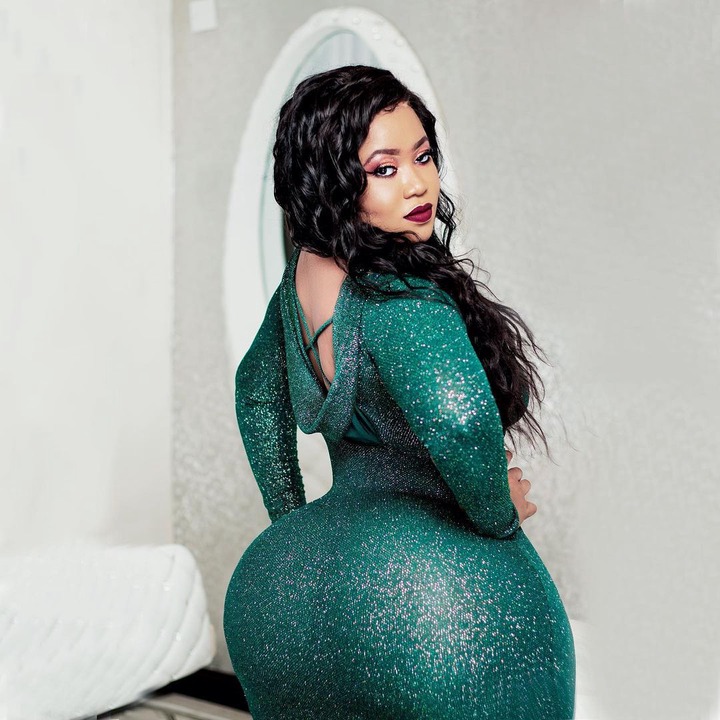 "Mabibi; tafadhali jifunze kujipenda & usiwahi kuruhusu shinikizo la rika likukimbilie kwenye mambo ambayo yatakuharibia siku za usoni. Nina bahati ya kuwa hai, Mungu ananipenda sana." aliongeza.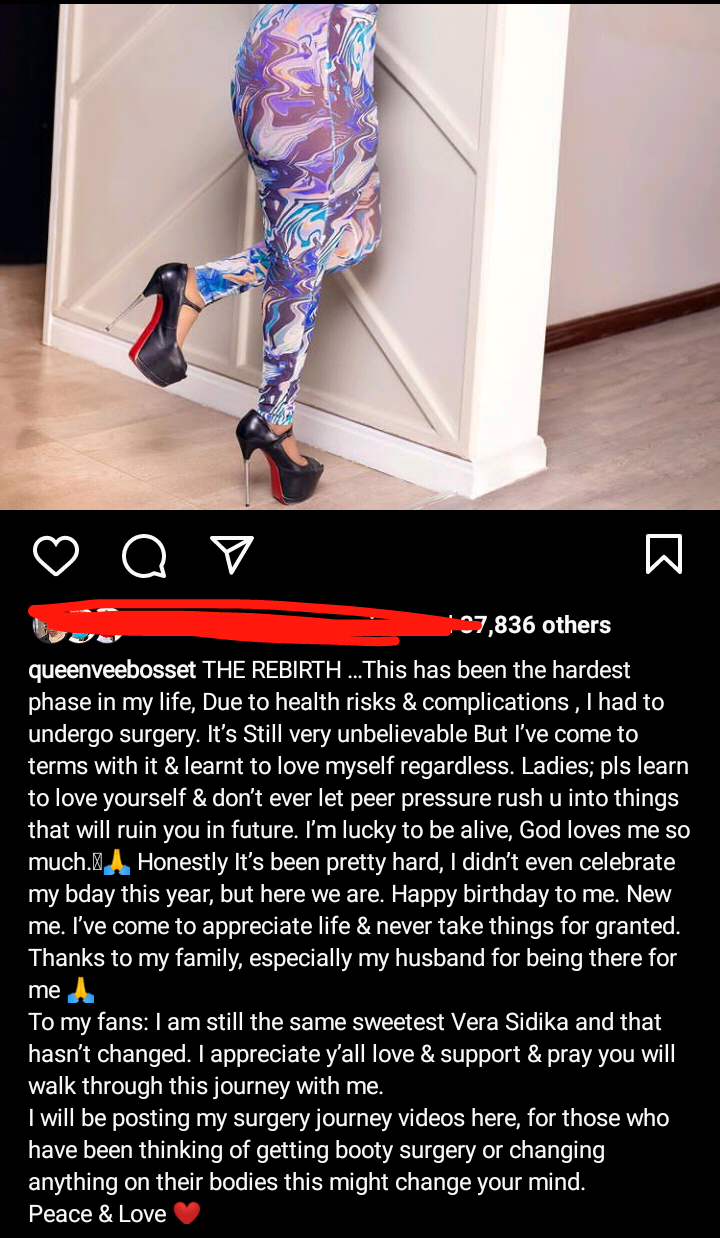 Tangazo lake lilikaribisha maoni kadhaa kutoka kwa watumiaji wa mtandao. Wakati wengine waliita kufukuza kwa nguvu, wengine walimhurumia katika sehemu ya maoni. Hivi ndivyo mashabiki wengi walivyosema;
"Asante kwa kushiriki nasi hii. Wewe ni mrembo na jasiri" aliandika Wintessvlogs.
"Furaha wewe ni mzuri" aliandika Shaq the yungin.


"I'm so proud of you, afya yako inakuja kwanza mama Asia" aliandika Lexi.


"Daa Vee….Afya yako ndiyo kwanza na kama hii inakufanya uwe na afya njema kwa nini…Bado nakupenda, hun..hakuna kinachobadilika"

Una maoni gani kuhusu mabadiliko mapya ya Vera Sidika? Tafadhali shiriki mawazo yako katika sehemu ya maoni hapa chini.