Zari and Diamond's Daughter Princess Tiffah Shows Off Her Cooking Skill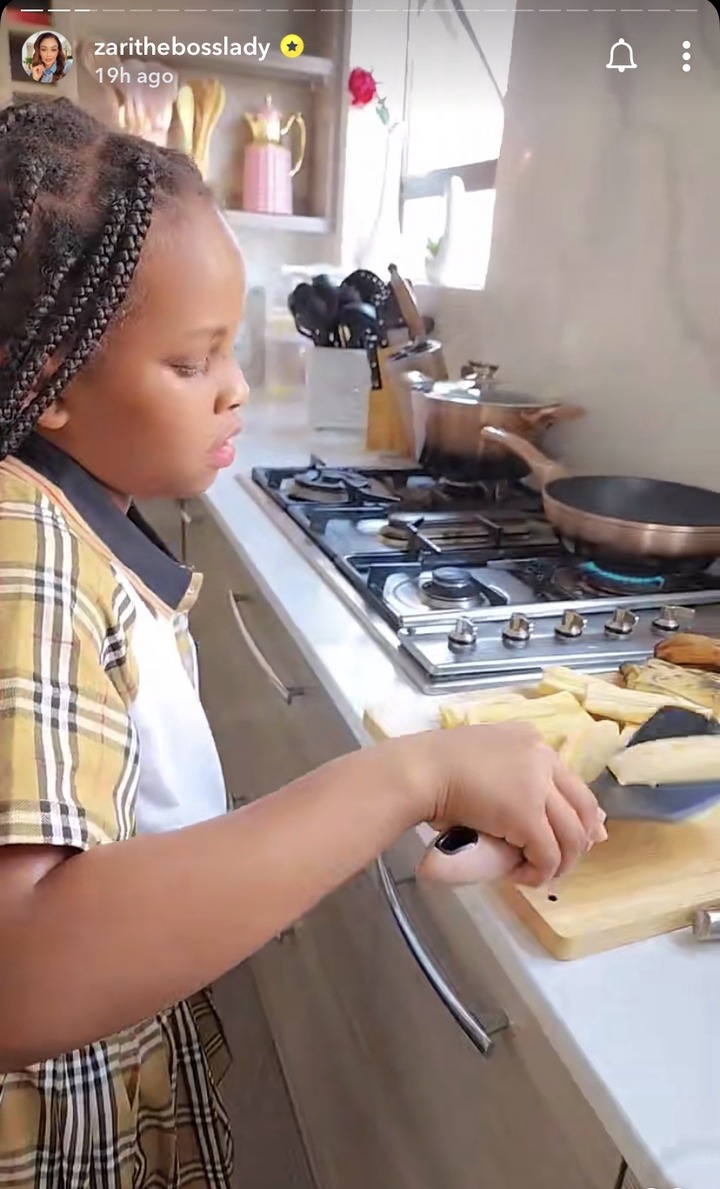 Every day, Princess Latiffa, the daughter of Ugandan reality star Zari Hassan and Bongostar Diamond Platnumz, continues to charm the internet with her multiple talents, which range from dancing and lip-syncing to cooking.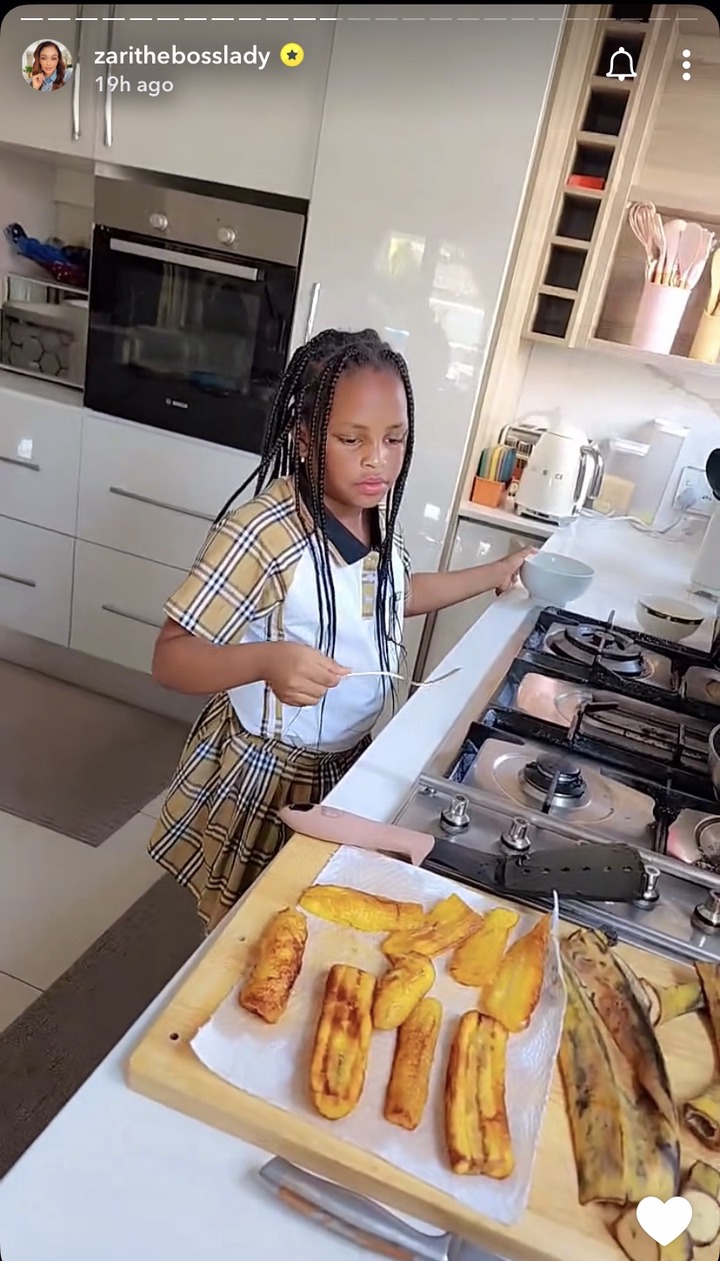 Recently, the young star gained admiration for her cooking skills when she prepared up a delightful breakfast for her mother, Zari.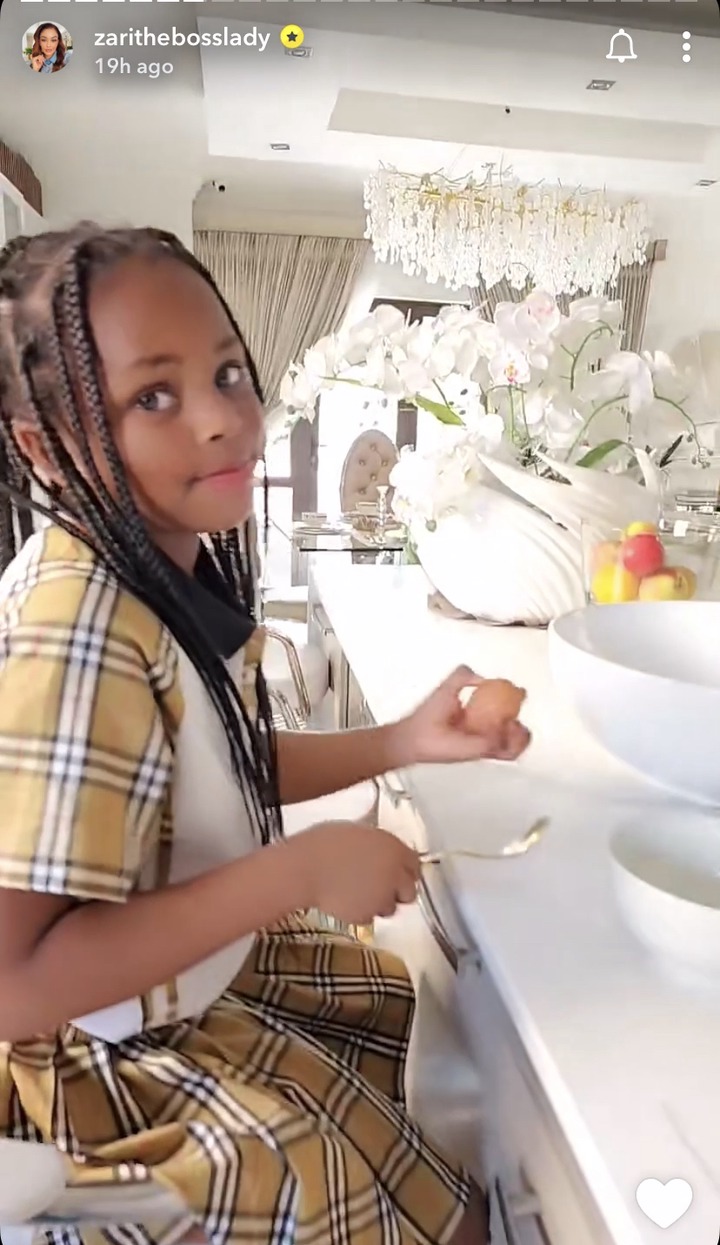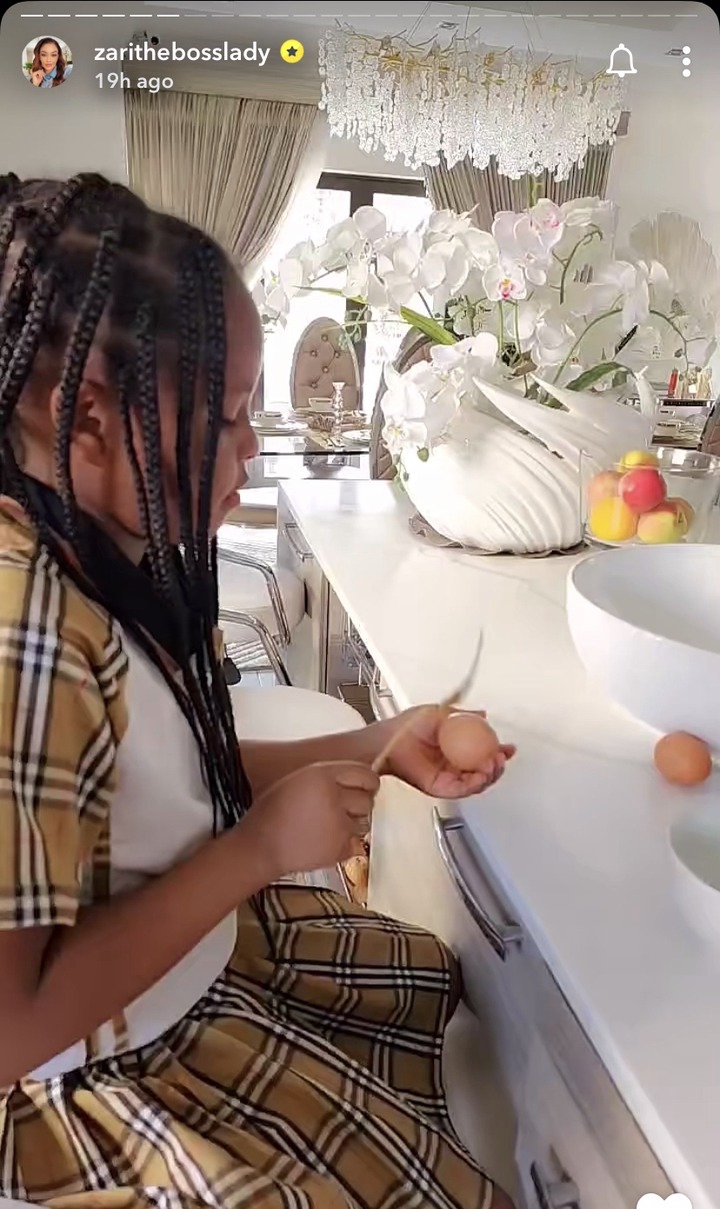 Zari proudly documented the entire cooking process on Snapchat, with multiple snaps of Tiffah in their sleek, white kitchen. In one video, Tiffah skillfully peeled plantains and then fried them to golden perfection. She also prepared an omelet, all while engaging in cheerful banter with her mother.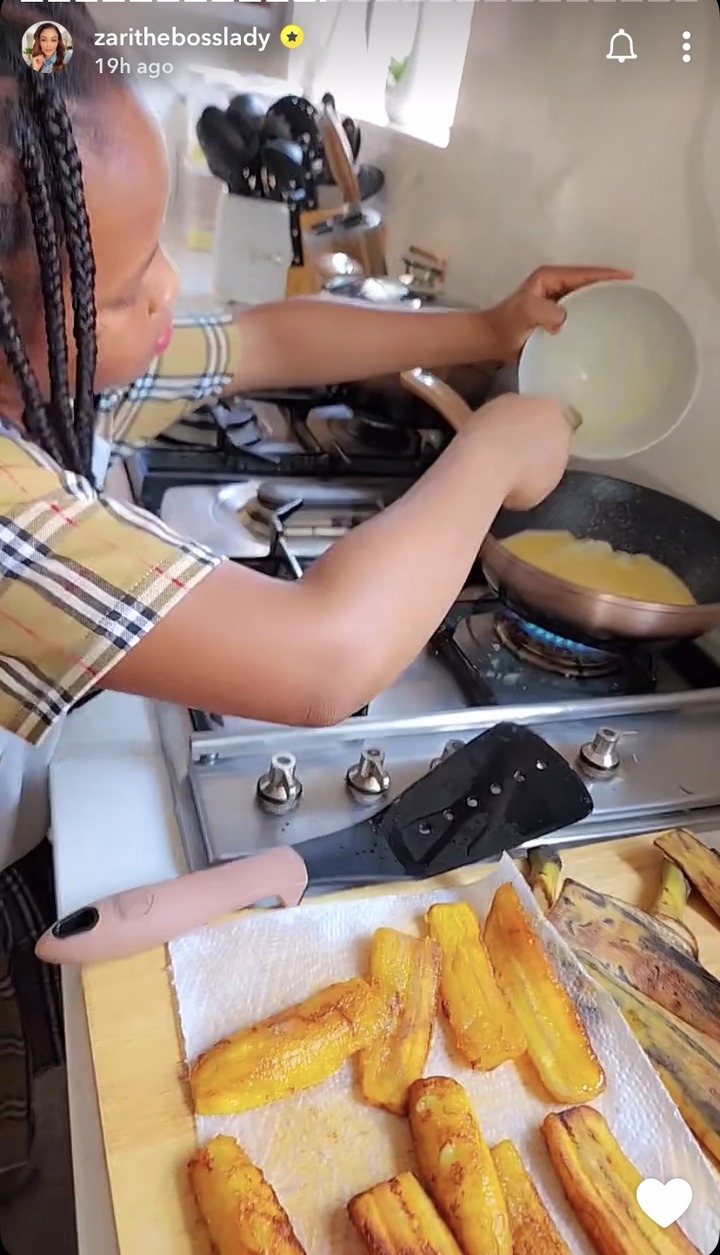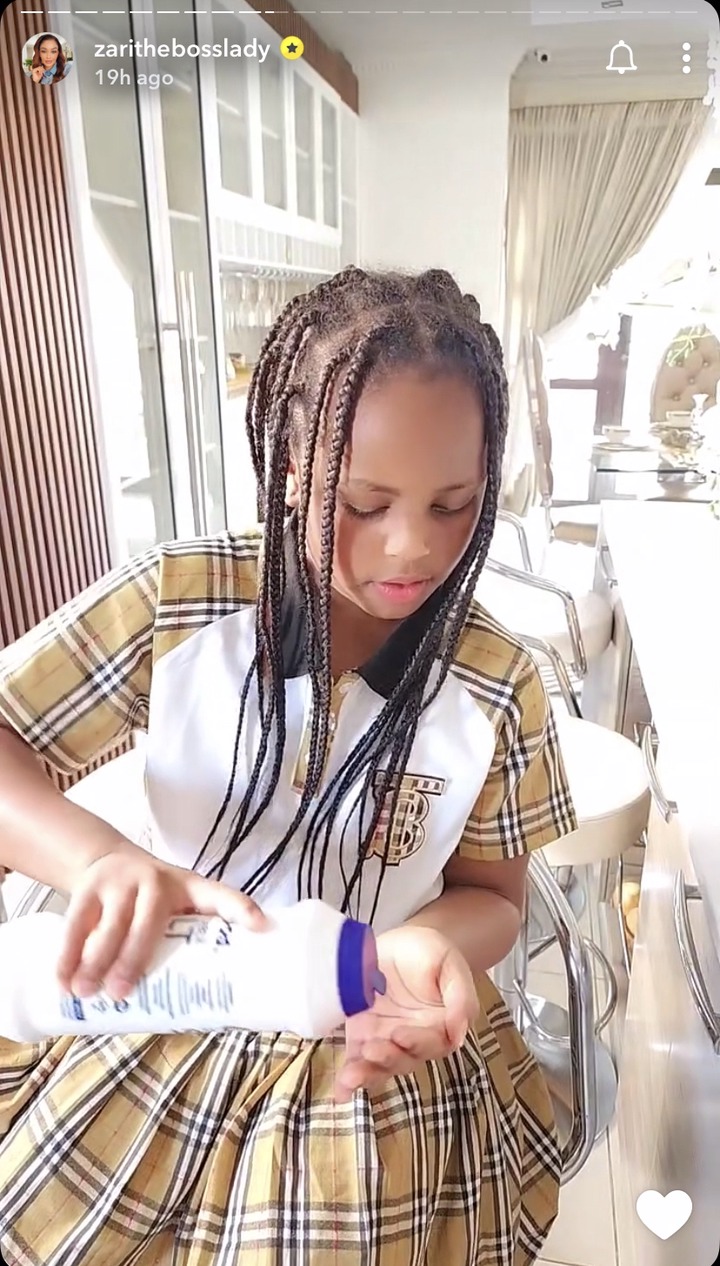 Zari also shared videos and photos of the breakfast plate Tiffah had made. This isn't the first time Princess Tiffah is showcasing her culinary skills. Zari often shares videos of her daughter assisting in the kitchen. With each post, Princess Tiffah proves she's not just known for her celebrity lineage but is emerging as a talented star in her own right.