Vera Sidika Shows Off Her New Body Without Her Massive Butt. Fans React.
Vera Sidika new body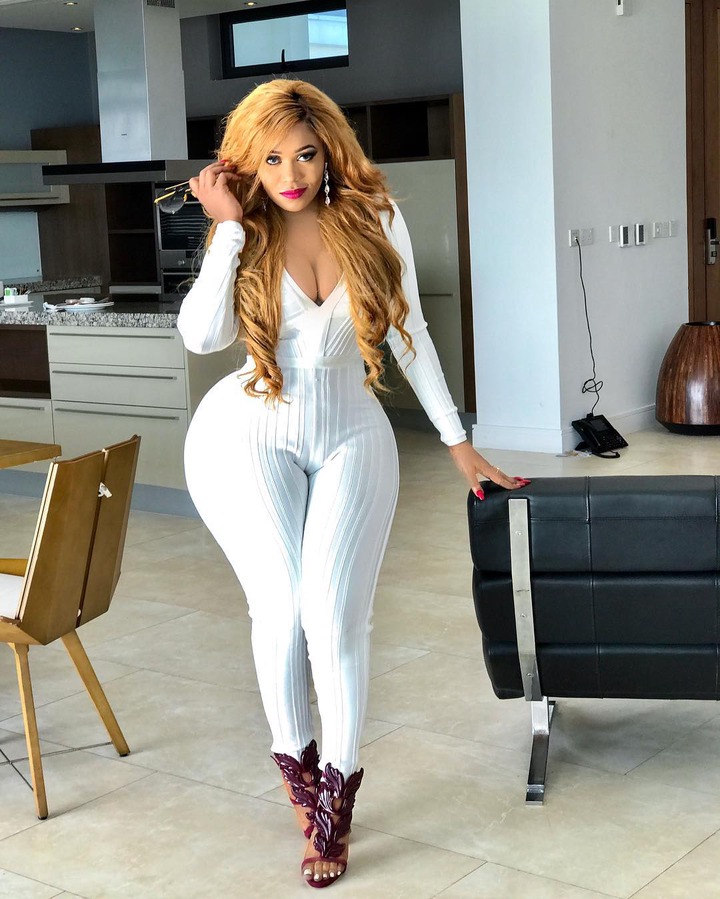 Kenyan socialite Vera Sidika recently surprised many after revealing her new body online.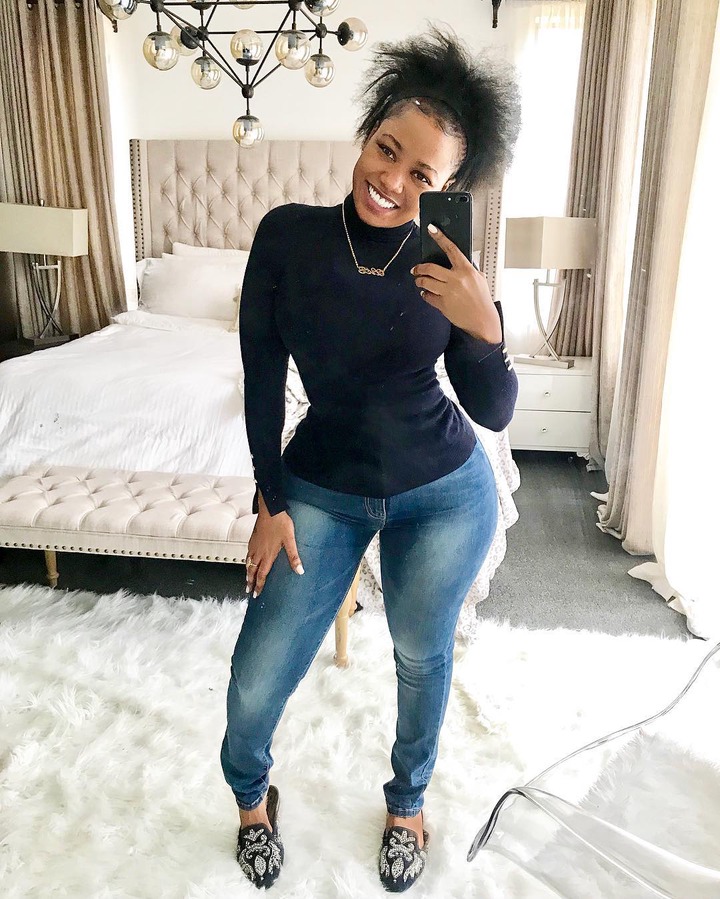 The gorgeous socialite turned entrepreneur shared a photo of herself without her signature massive derriere and explained to fans that she had undergone a life-altering surgery. Hence the new look.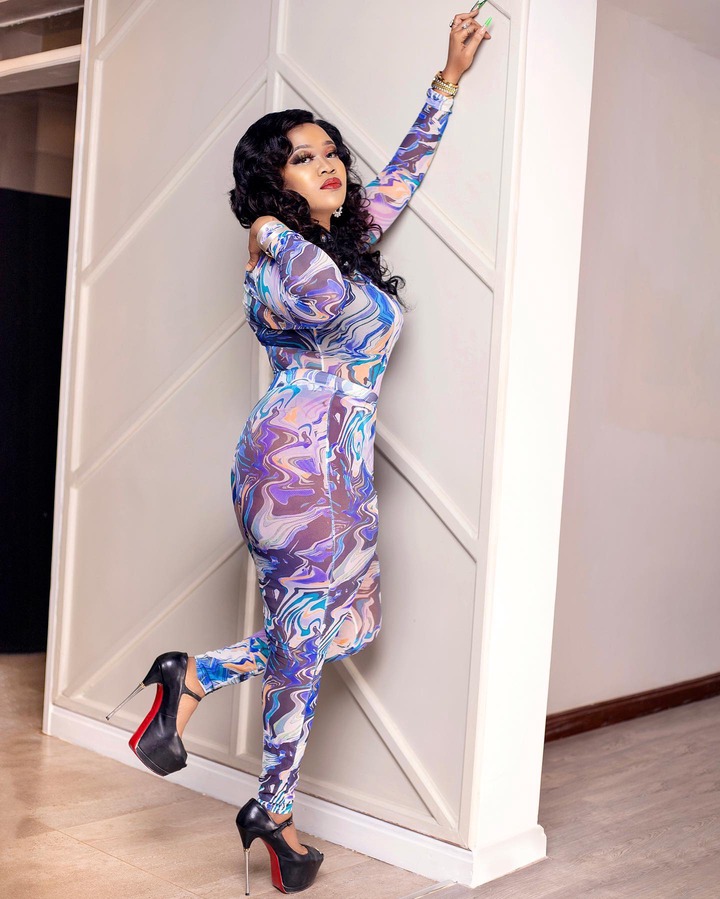 Vera explained that she had to get the surgery because of health complications. She added that though her recent transformation was the most challenging chapter of her life, she has accepted it and developed a love for herself.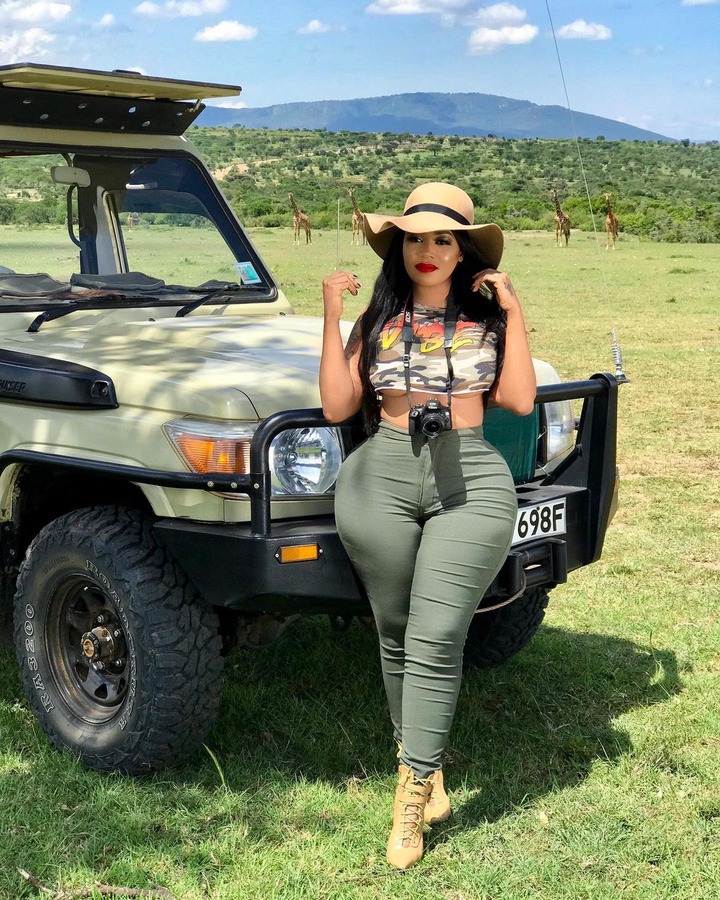 "This has been the hardest phase in my life, due to health risks & complications, I had to undergo surgery. It's Still very unbelievable but I've come to terms with it & learnt to love myself regardless." wrote Vera.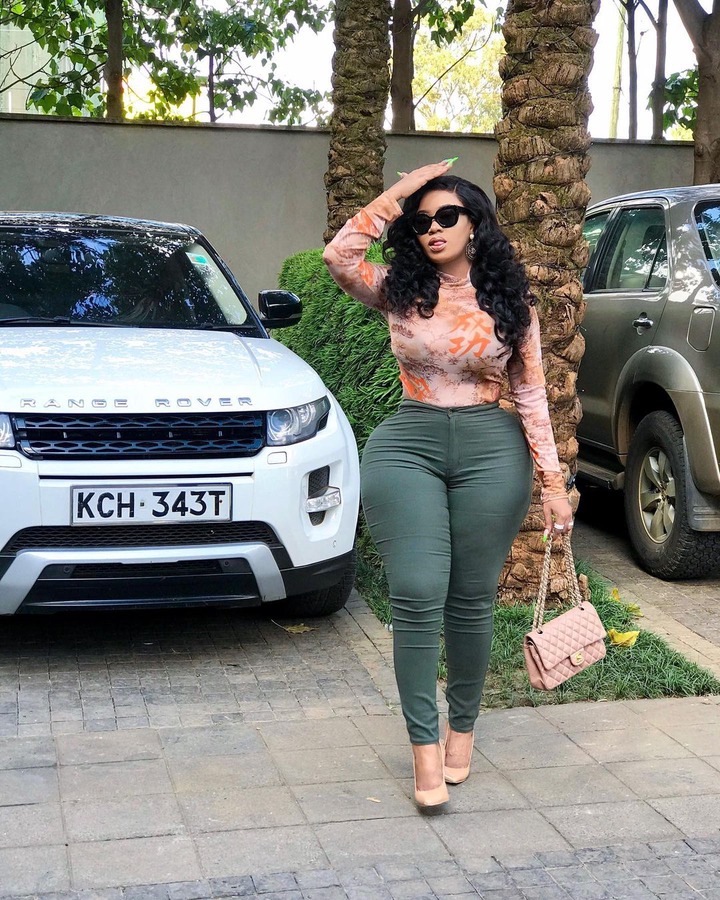 In the same post, Vera also advised other women to be content and resist the pressure to do things that will ruin them in the future.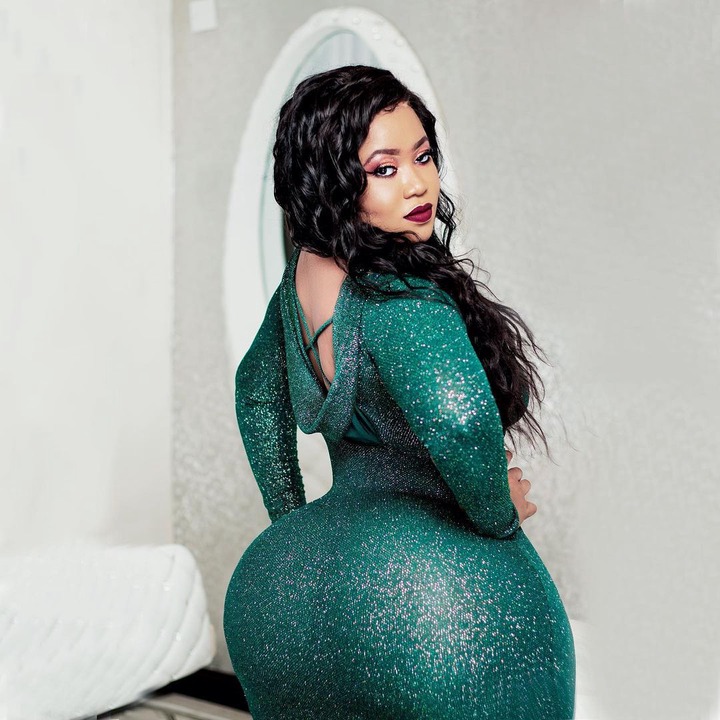 "Ladies; please learn to love yourself & don't ever let peer pressure rush u into things that will ruin you in the future. I'm lucky to be alive, God loves me so much." she added.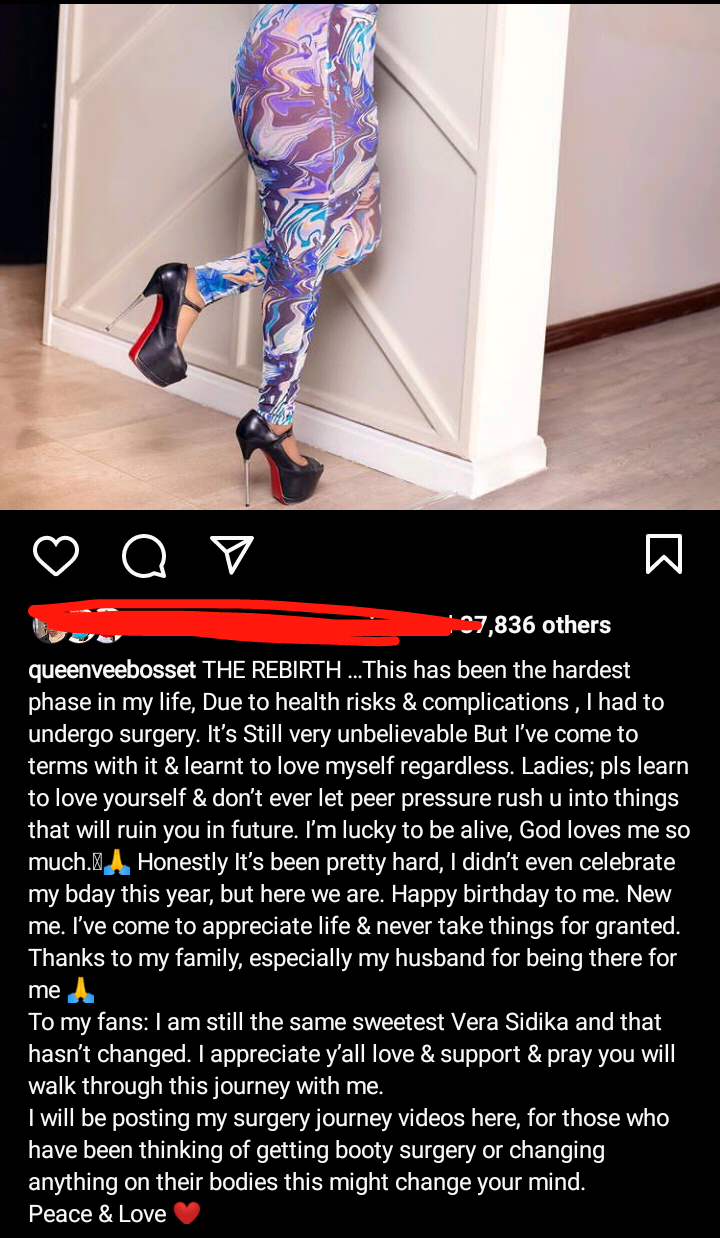 Her announcement welcomed several reactions from netizens. While some called it clout chasing, others sympathized with her in the comment section. This is what most fans had to say;
"Thanks for sharing this with us. You are beautiful and brave" wrote Wintessvlogs.
"Glad you are good" wrote Shaq the yungin.

"I'm so proud of you, your health comes first mama Asia" wrote Lexi.

"Daa Vee….Your health comes first and if this makes you healthy then why not…I still love you, hun..nothing changes"

What do you think about Vera Sidika's new transformation? Please share your thoughts in the comment section below.