Diamond and Zuchu's Kiss in Their New Music Video. Fans React.
Tanzanian singer Nasib Abdul, commonly known as Diamond Platnumz and his female signee Zuhuru, known as Zuchu, have given netizens something new to chatter about.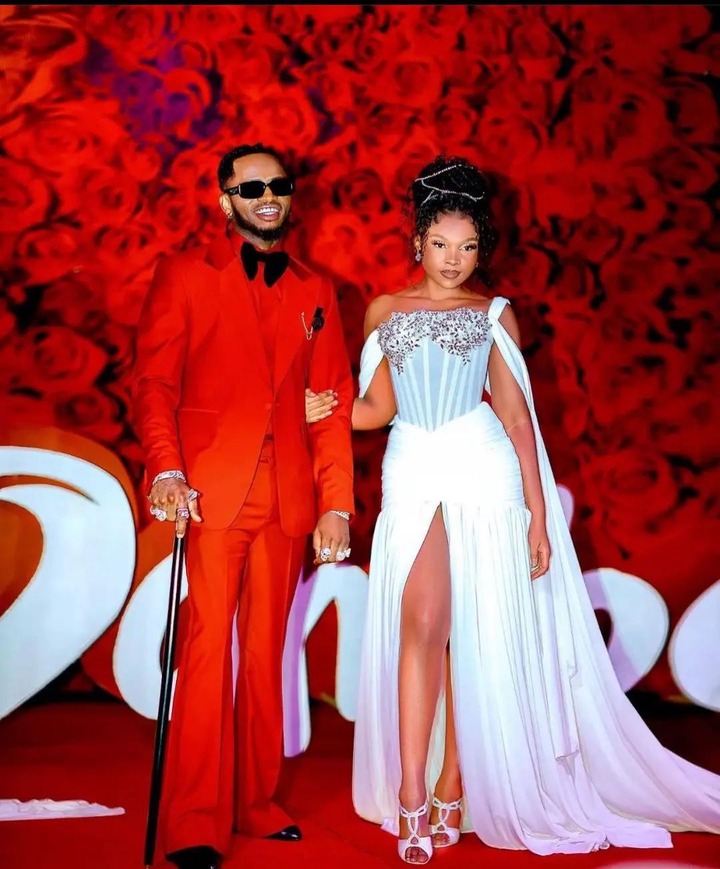 Last night Diamond released the official music video of his collaboration with Zuchu called Mtasubiri. In the music video, the singers acted as lovers and they executed the role well.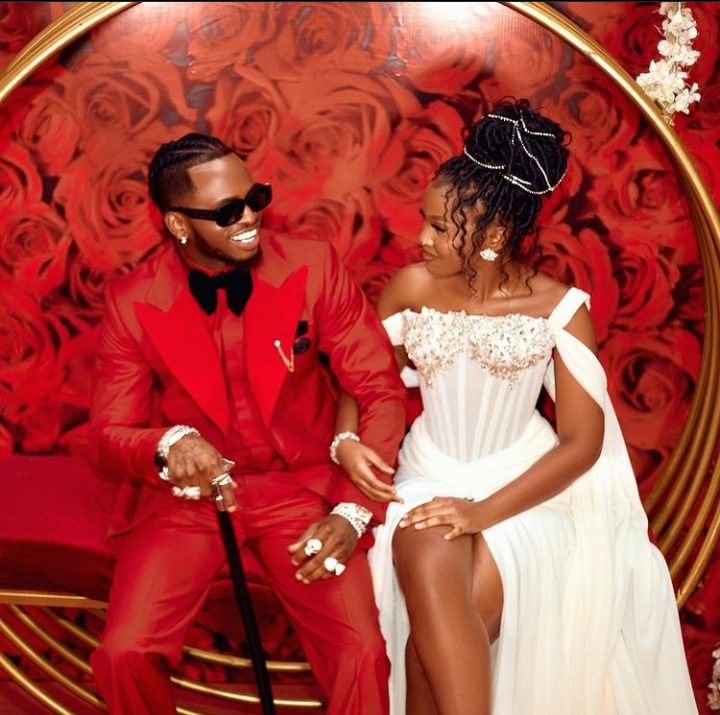 In one of the scenes, Diamond and Zuchu shared a kiss, an act that we've not seen in their past music videos. Their kiss created mixed reactions in the comment section on Youtube.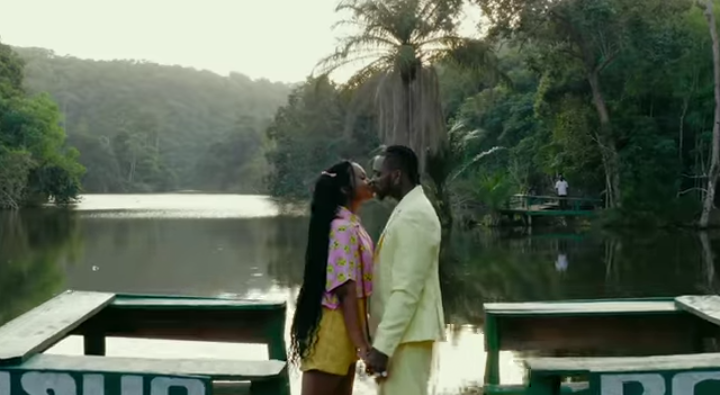 While some fans interpreted it as a sign of affection and intimacy, others simply dismissed it as part of the act for the video storyline, and a marketing strategy for the song.
A fan commented, "Even if they deny it, we declare them officially a couple"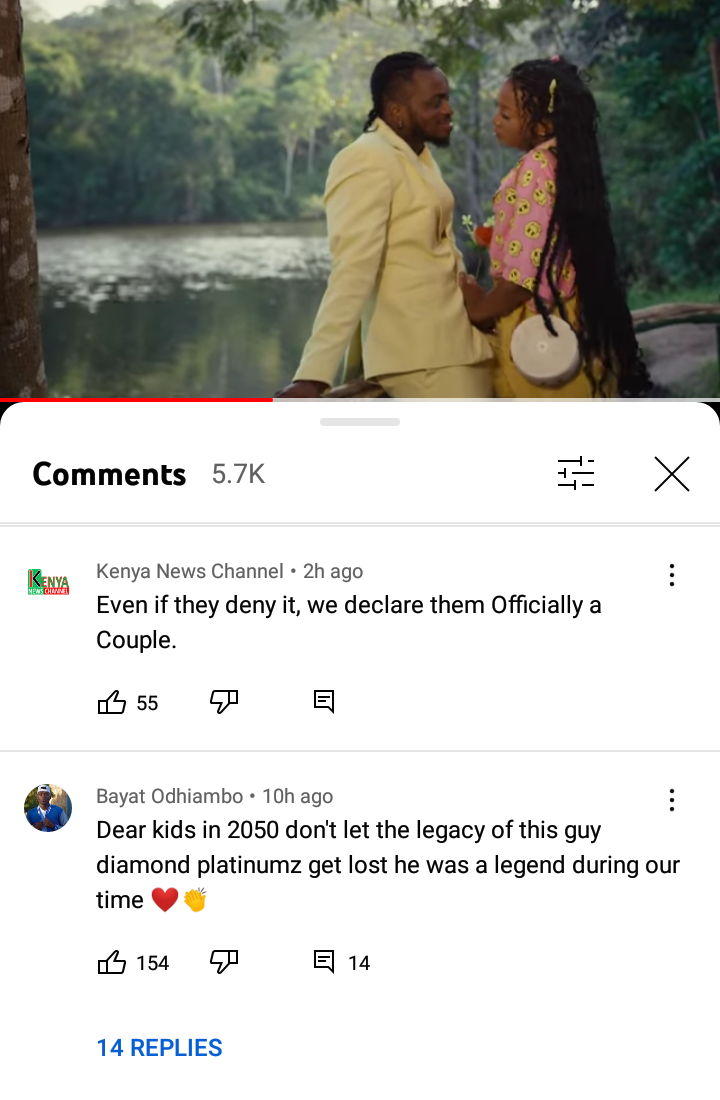 Another stated, "Also i will not pretend i didn't see that kiss. These guys can really bring lyrics to life. This is just beautiful"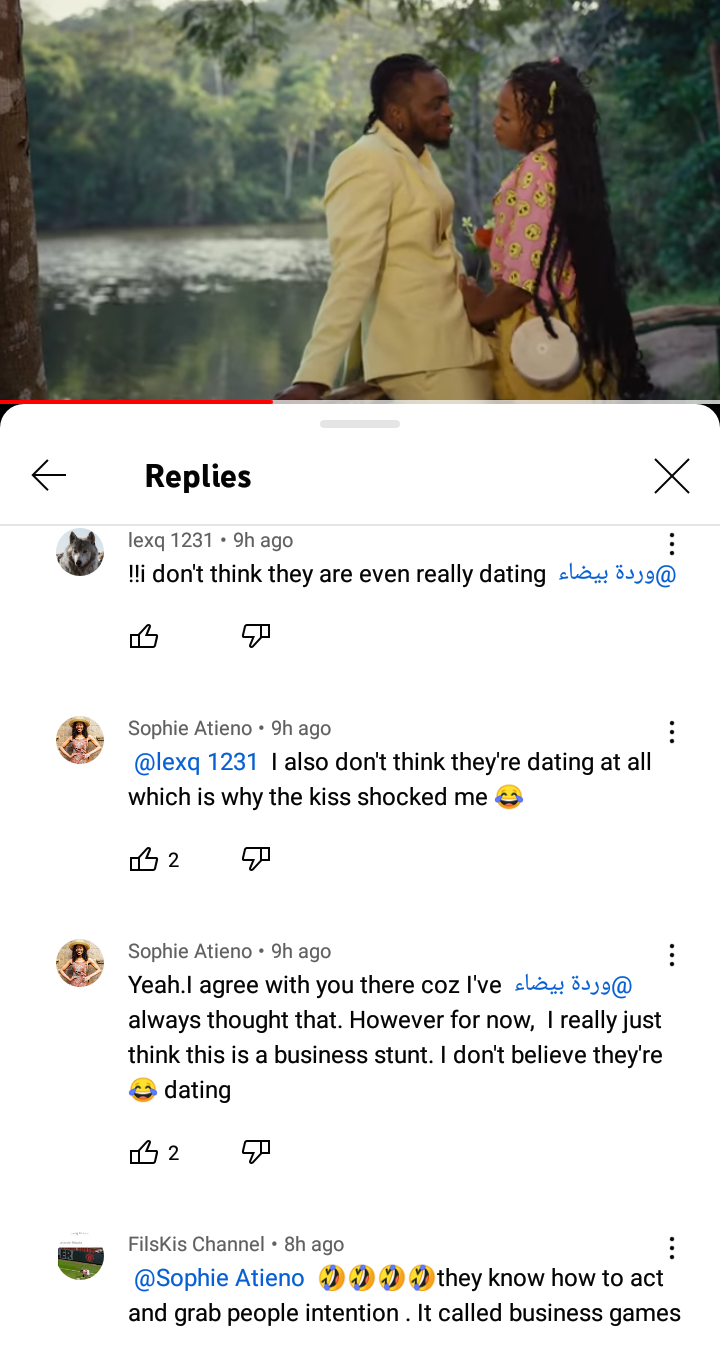 A fan that disagreed with the relationship rumours stated, "I see they gave their fans what they wanted to keep this 'thing' between Zuchu and Diamond going! Great strategic move to bring this love story into reality though i'm still not convinced they're lovers"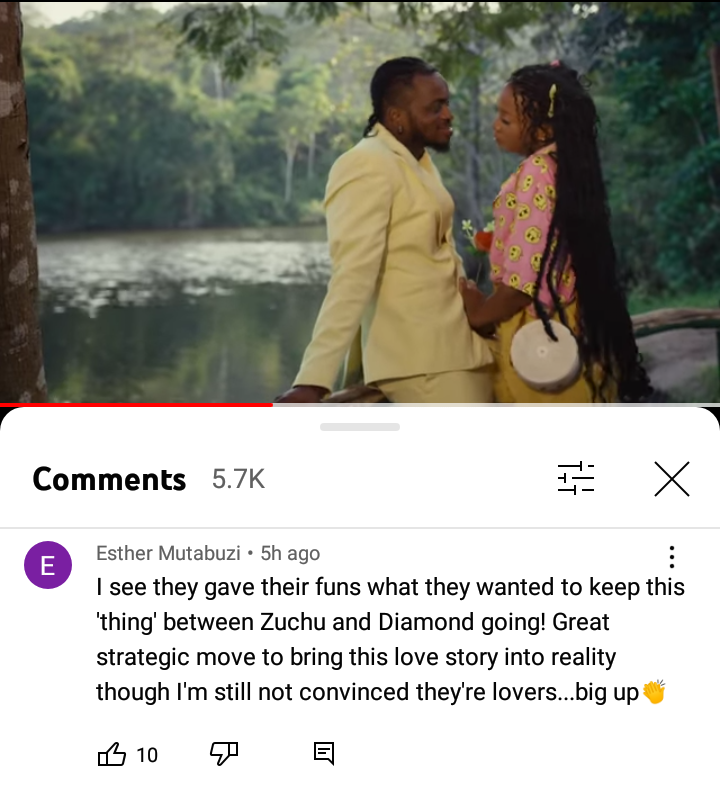 Let us know what you think about Diamond and Zuchu's Kiss. Do you think it was real or just an act for the music video? Share your thoughts in the comment section below.