Socialite Amber Ray Responds to People Who Constantly Try to Drag Her Down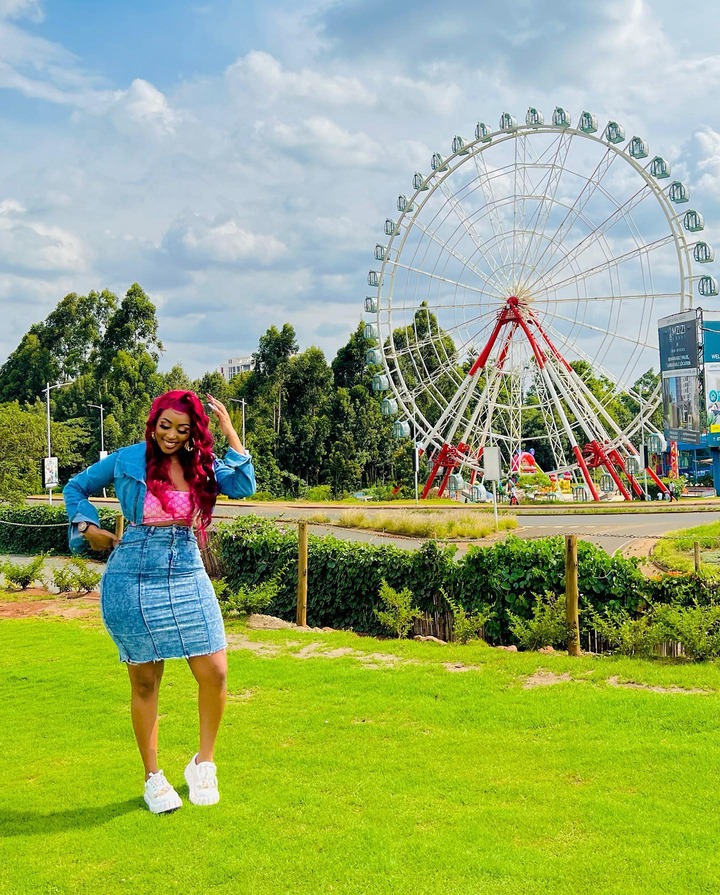 Socialite Faith Makau, alias Amber Ray recently shared a message for those constantly trying to drag her down.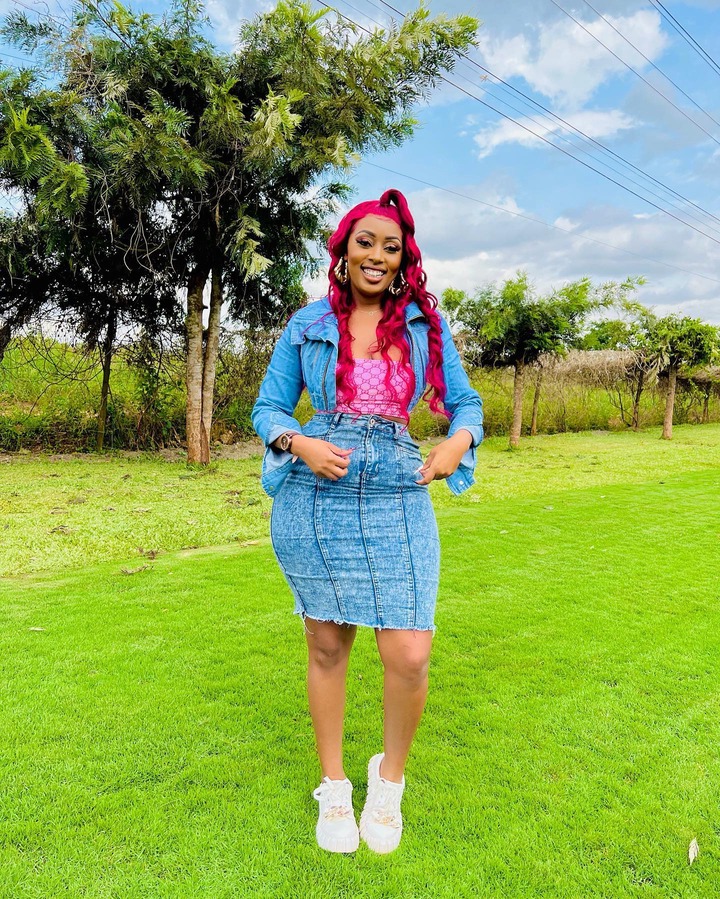 The gorgeous influencer said some individuals are obsessed with humiliating her even when she bothers nobody. Amber stated that their actions do not upset her because she understands that; they are intimidated by her self-assurance.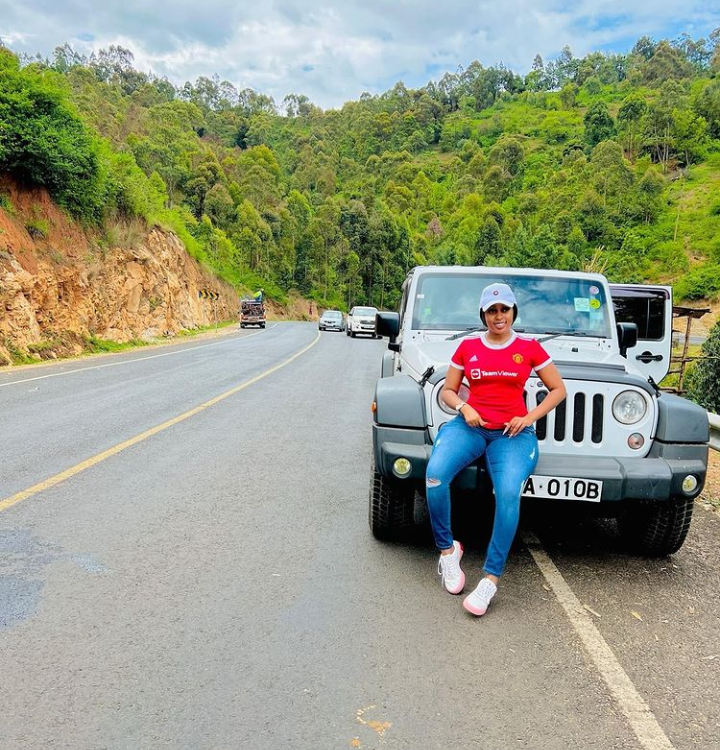 "In life you will come across people who seem obsessed with 'humbling you, despite you minding your business. You can get upset about it, or you can consider the fact people seek to humble others when they see confidence in them. They see you. They're threatened. That's that" said Amber.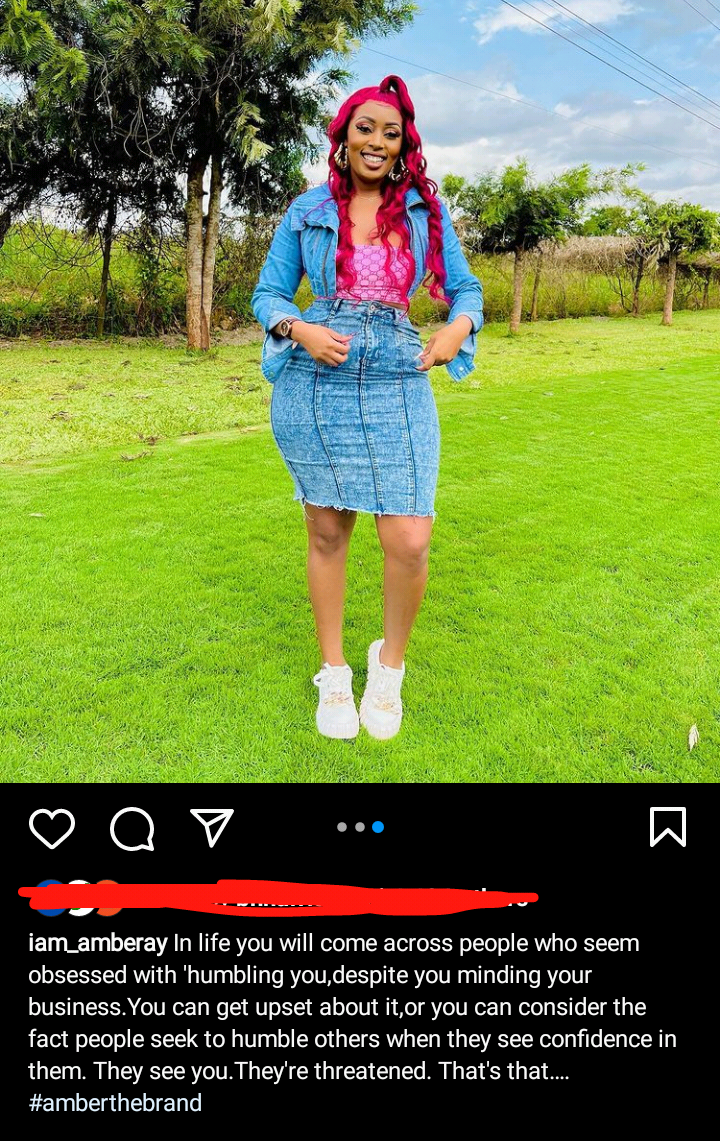 Her post comes a few hours after receiving backlash from netizens following a post she shared about the type of man she desires.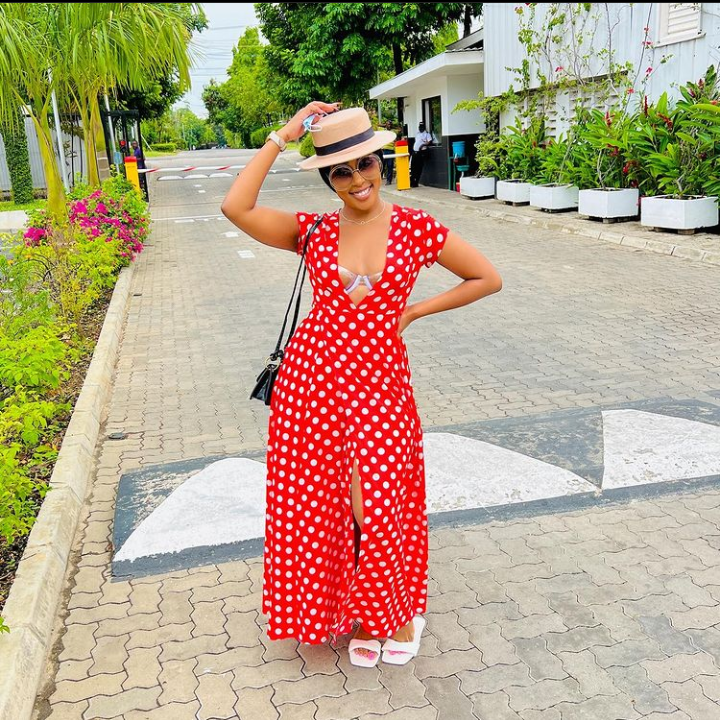 Amber Ray revealed in the post that she currently wants to settle with a financially stable and an emotionally available man. She added that she was tired of elevating men.