Diamond's Friend Deactivates His Account After Insulting Diamond's Ex-Girlfriend Wema Sepetu
Aristote, One of Singer Diamond's Close Friends Was Forced to Deactivate His Instagram Account After Insulting Actress Wema Sepetu.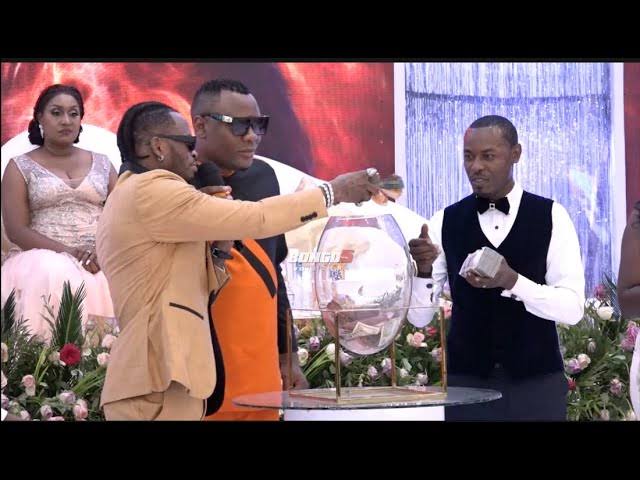 Source: Google
Source: Google
He did this after receiving massive backlash from netizens and celebrities following his insensitive remarks about Wema during an interview.
In the interview, Aristote called Wema broke as he compared her to fellow actress Irene Uwoya. He said Wema does not own a vehicle and often uses Uber and Bolt.
Wema Responds to Aristote
His statements displeased Wema, and she immediately responded to him through her social media.
Source: Wema Sepetu
Wema shared a photo of Aristote and Irene Uwoya accompanied with a message in which she said she was not in competition with anyone.
Wema wrote, "Wacha nikuweke kabisa kwa page yangu upate kufurahi. Maana nimekaa sana mdomoni mwako. Kutwa huishi kunitaja. (Let me put you completely on my page for you to enjoy. For I am very much in your mouth. All-day long you live to mention me)
"I'm not in a competition na mtu yoyote in my life. Always stood on my own" she added.
Source: Wema Sepetu
Wema Cries on Instagram Live
Wema also went on Instagram live and begged the businessman to leave her alone while crying.
Wema asked Aristotle why her financial situation bothered him. She also asked him whether she had ever approached him to borrow money.
Wema further explained that she sold her vehicles for two years, and; it has not affected her. In her statement, she also stated that she is a peaceful person who hardly provokes people.
Source: Wema Sepetu
The video went viral, and; it amassed sympathy from her fans and several celebrities in the entertainment scene.
Diamond's Ex Jokate Calls Out Aristotle
District Commissioner Jokate Mwegelo, the ex-girlfriend of Diamond Platnumz, was among the celebrities who called out Aristotle.
Source: Jokate Mwegelo
Jokate termed his comments as cyberbullying. She added that the government should implement laws that condemn such behavior.
She wrote, "Ifike muda sharia ifuate mkondo wake kukomesha tabia na hulka za aina hii kwenye jamii zetu. Iwe funzo kwa wote" (The time has come for the law to follow its course to end such behavior and traits in our society. Let it be a lesson for all)
Source: Jokate Mwegelo
Irene Uwoya Releases a Statement
Irene Uwoya also put out a statement distancing herself from Aristotle. She said she was not aware of his comments until they surfaced online.
Irene also stated that she did not send him to brag about her wealth and insult Wema.
Source: Irene Uwoya
Aristotle Apologizes to Wema
Due to public pressure and backlash, Aristotle apologized to Wema through a video on his Instagram.
Aristotle asked Wema to forgive him for his comments about her. He added that he was joking, and he never expected his remarks to hurt her.
Many were unconvinced by the video Aristotle shared. They continued trolling him till he deactivated his Instagram.
Source: Google