Photos from Singer Nandy and Rapper Billnass' Traditional Wedding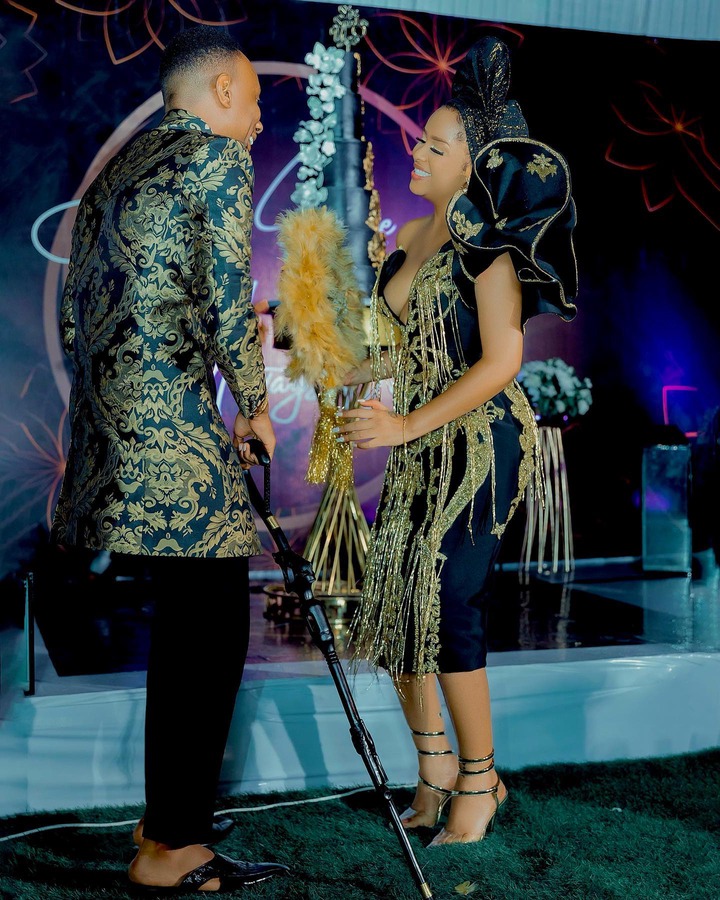 Tanzanian singer Faustina Charles Mfinanga, alias Nandy and her longtime boyfriend William Nicholaus Lyimo alias Billnass recently held a colorful dowry ceremony.
Nandy shared beautiful photos from the event accompanied by a message appreciating the attendees and service providers. In the photos, Nandy and Billnass were wearing colour coordinating outfits.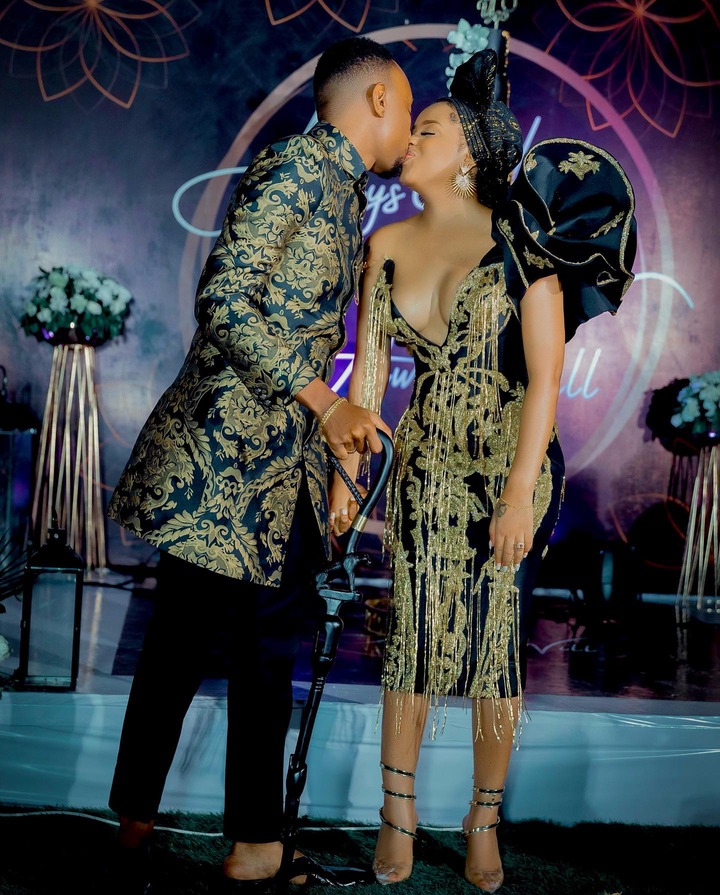 Nany wore a dazzling one-shoulder dress with golden hanging strings. On the other hand, Billnass wore black trousers matched with a black and gold decorated long-sleeved overcoat.
"Mrs. William Nicholaus Lyimo" Nandy captioned one of the photos showing the engagement ring on her finger.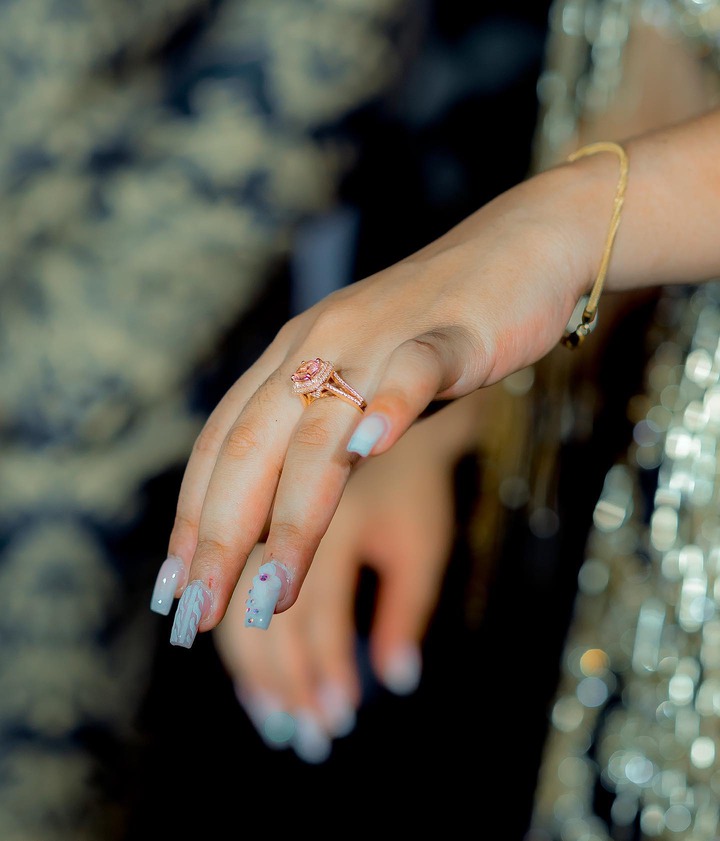 In Nandy's appreciation message, she expressed her gratitude to those who supported them and attended the event.
In the same post, Nandy also apologized to those who did not make it to the list due to circumstances on their end.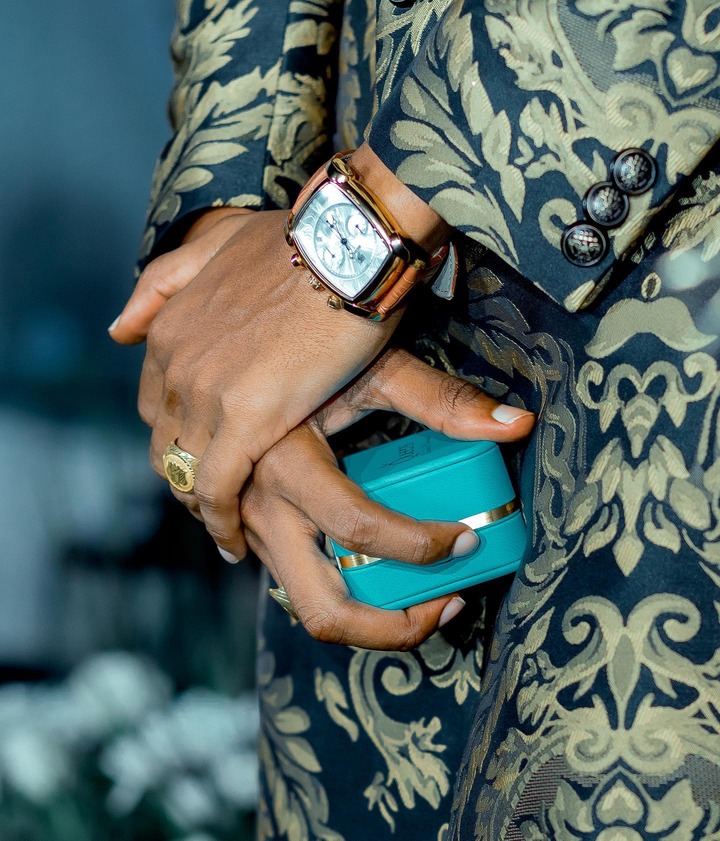 "Tunapenda kutoa shukrani za dhati kwa wale wote walio kuwa na sisi siku yetu ya mahari jana neno ASANTE ndilo tunaweza kusema! Media zote zilizo support ndani na nje ya nchi hatuna cha kulipa kwa suport yenu" said Nandy.
Translation: "We would like to express our sincere gratitude to all those who were with us on our dowry day yesterday the word THANK YOU is what we can say! All media supported at home and abroad we have nothing to pay for your support"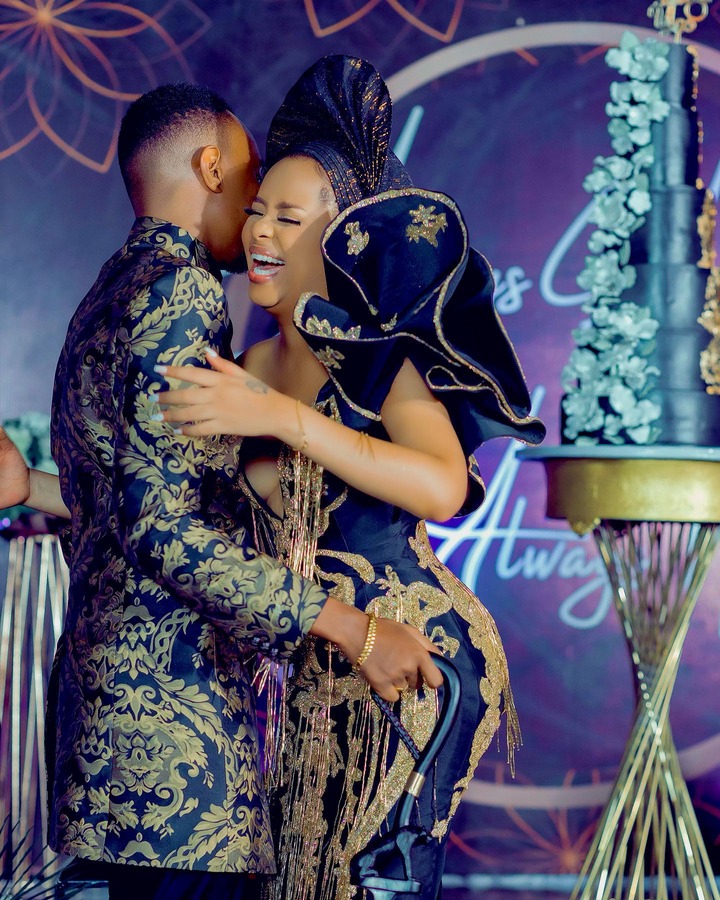 "Pia tuna Omba radhi kwa wale ambao walitamani kuwa nasi pamoja Jana na haikuwezekana kwa Sababu zilizo nje ya uwezo wetu na wao nyinyi nyote mna umuhimu kwetu siku special na kubwa inafika tuta jumuika wote" she added.
Translation: "We also apologize to those who wished to be with us yesterday and it was not possible for reasons beyond our control and you all are important to us a special and great day comes when we will all be together"