"Don't Forget Me" Singer Ali Kiba Tells His Son
Tanzanian Singer Ali Saleh Kiba, Alias Ali Kiba Recently Urged His Son Not to Forget Him Amid Circulating Divorce Rumors.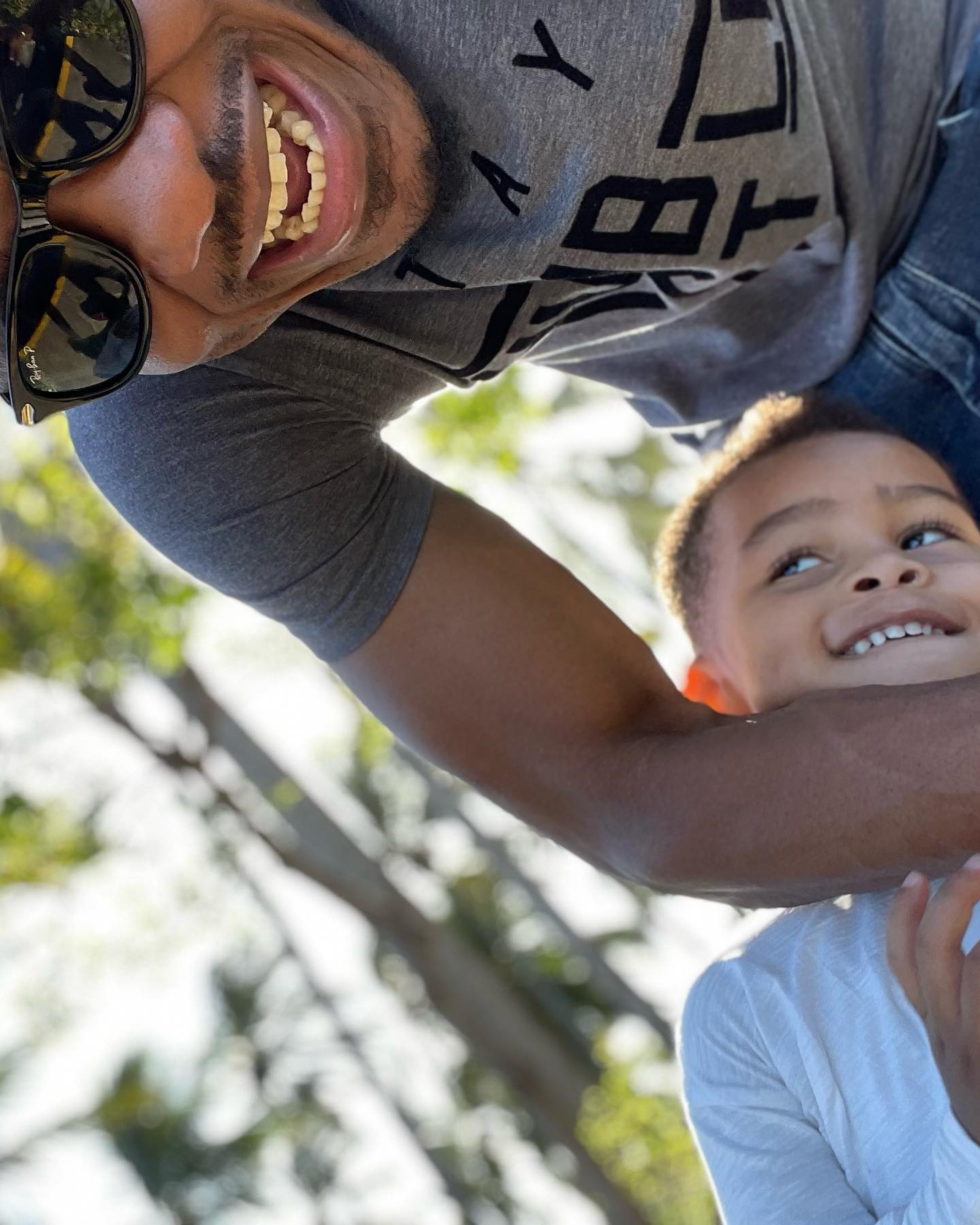 Source: Ali Kiba
Ali Kiba sent his son the message through a birthday post that he shared on his Instagram. He accompanied the post with photos of them hanging out.
In the post, Ali Kiba said that God allows everything to happen for a reason.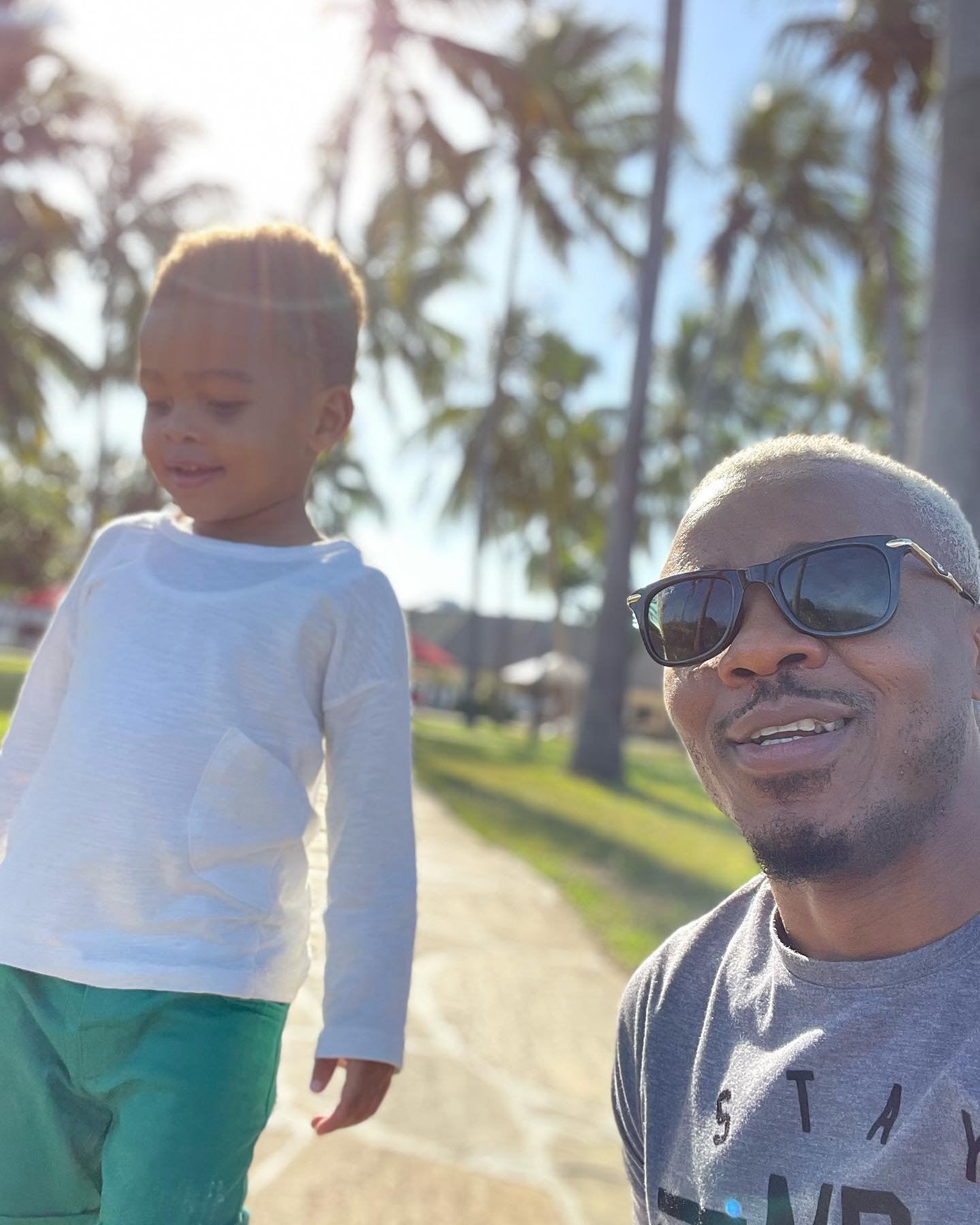 Source: Ali Kiba
In the same post, Ali Kiba stated that he loves his son and asked him not to erase him from his mind.
"Halizuki jambo bila Mwenyezi Mungu kutaka yote Kheri. Happy birthday son nakupenda sana Usinisahau (Nothing happens without Allah wanting all the best. Happy birthday son i love you so much Don't forget me)" said Ali Kiba.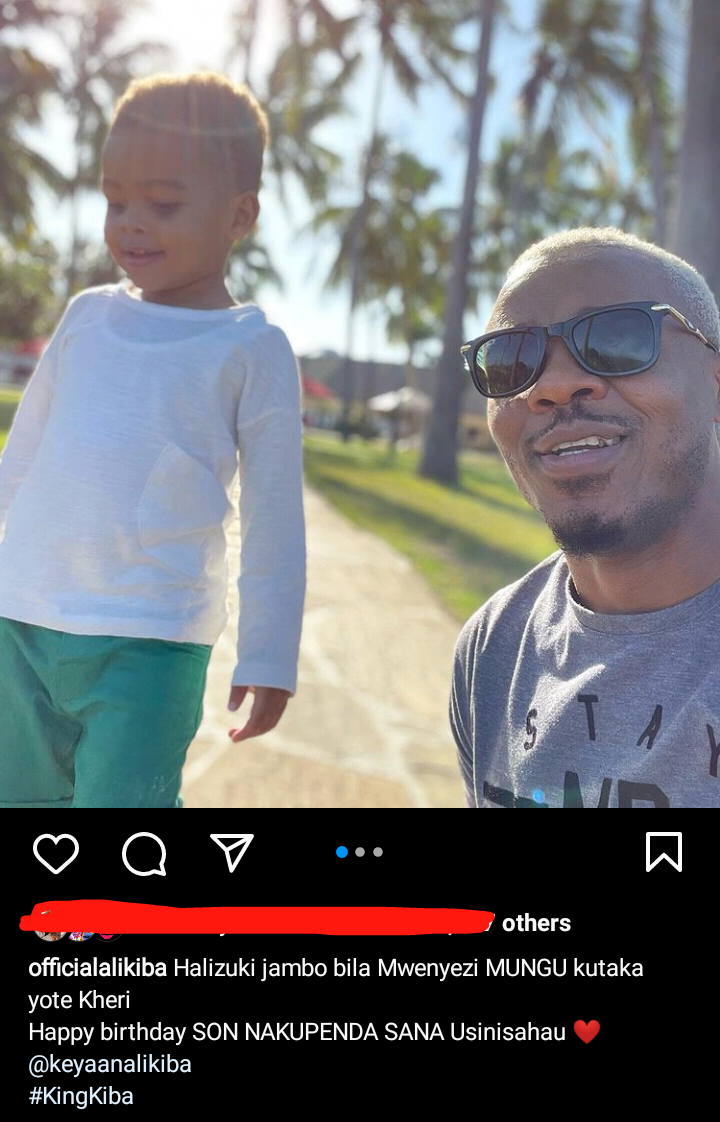 Source: Ali Kiba
Ali Kiba's Wife Files for Divorce
Ali Kiba wrote his message two days after news spread that his wife, Amina Khalef, had filed for divorce at the Khadi's court in Mombasa.
According to the court documents, Amina cited stress, neglect and abuse as reasons for her divorce request.
Amina stated that their marriage had caused her distress because her husband neglected her.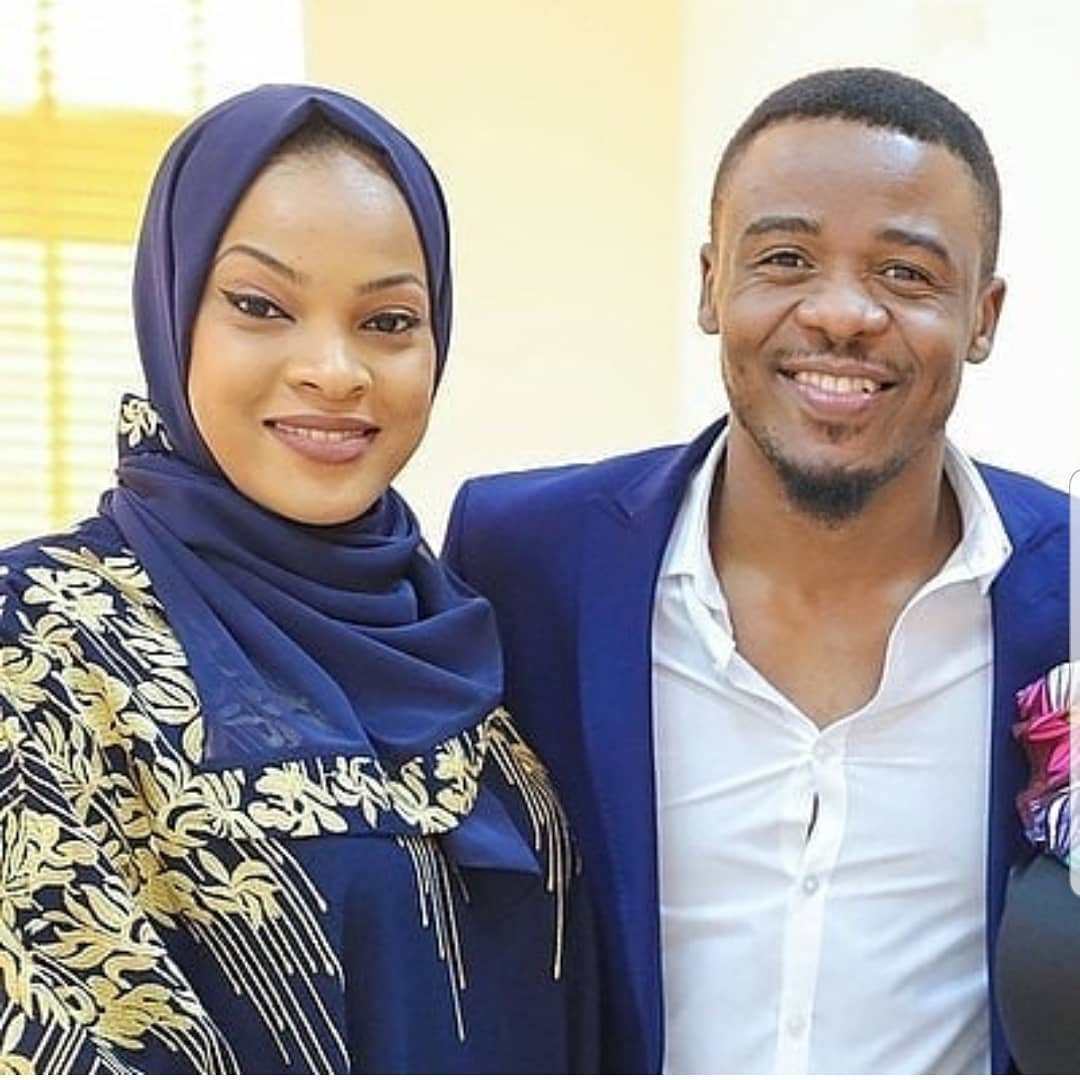 Source: Google
Upon the divorce request, Amina demanded Tsh 4 million (Ush 6 million) as monthly child support payments.
Amina Speaks Out After Divorce News
Hours after blogs and media houses reported news of their divorce, Amina, who goes by Aileen Alora on Instagram, shared a message about self-worth.
Amina said that sometimes one has to set high standards in their relationships to avoid manipulation.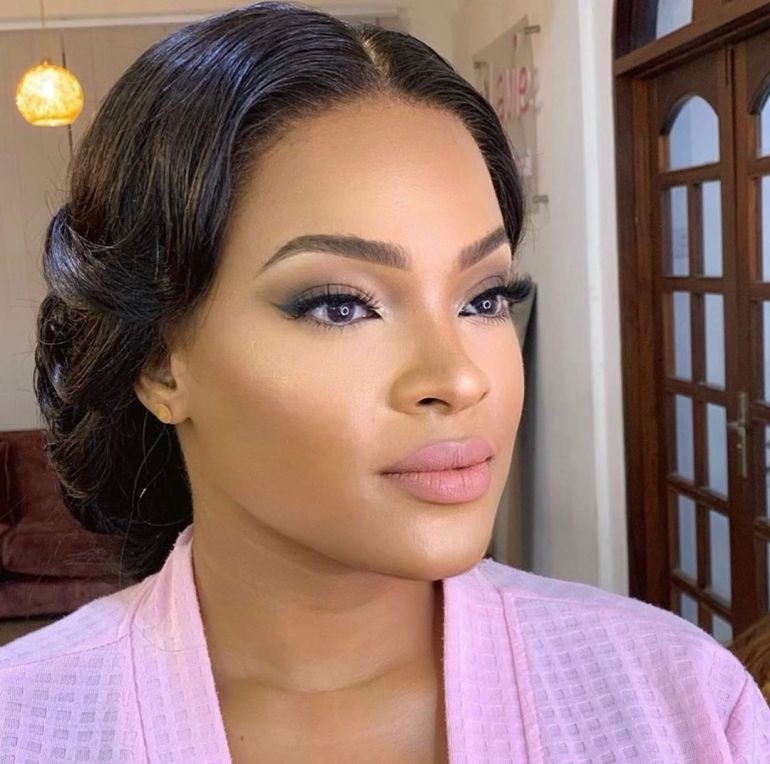 Source: Amina Khalef
"You must respect yourself enough to set high standards for your relationships. And to decide that when people force you to choose between your wellbeing and them, they will lose every time" wrote Amina.
Amina said that a person's sense of worth should be stronger than emotions. She explained that loving someone does not give them the right to treat you unkindly.
She added that people should not tolerate partners who disrespect them.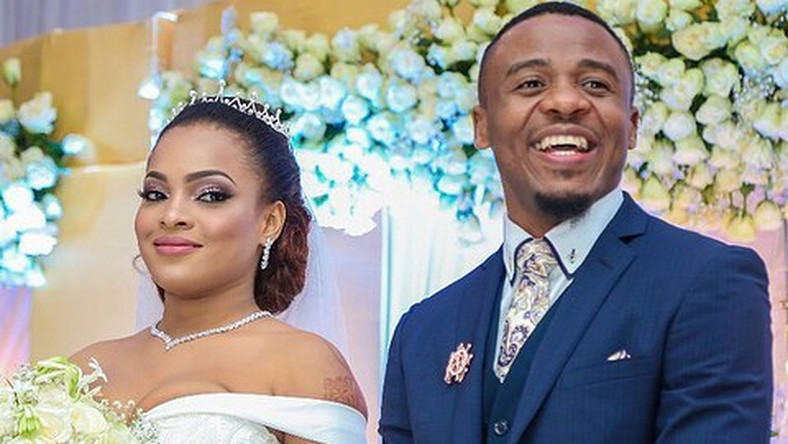 Source: Google
"Your self-respect has to be stronger than feelings or else you'll find yourself putting up with people who insult your dignity just because you like them. You have to decide that the way people treat you will inform your decisions more than how much you like them" she added.
Amina added that it is better to walk away from disrespectful relationships than lower your values to tolerate cruel behavior.
"You'd rather adjust your life to their absence than lower your standards to accommodate their disrespect" she concluded.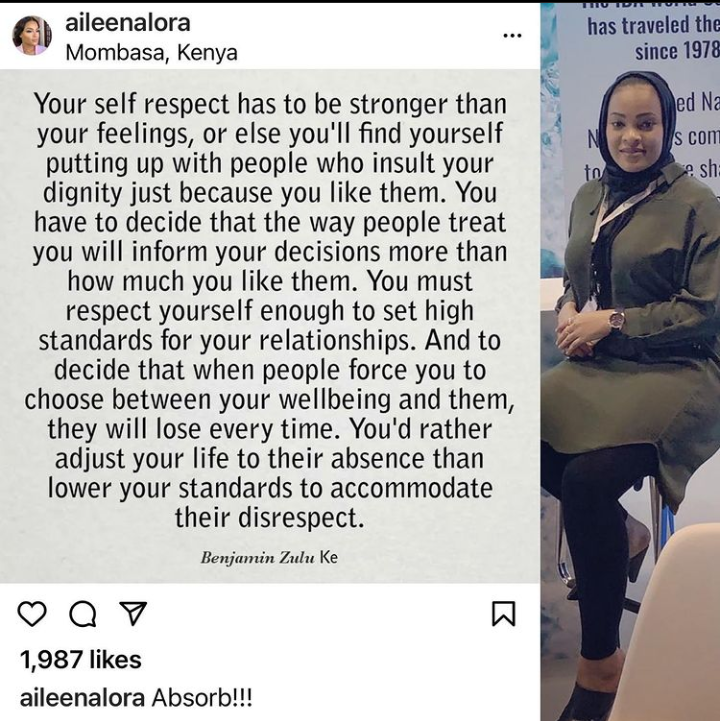 Source: Amina Khalef
Ali Kiba Cheats on Amina
The news of their divorce comes a month after Ali Kiba was accused of cheating on Amina with an unidentified woman.
The allegations began after the woman shared a video of herself in Ali Kiba's Range Rover while Amina was in Mombasa.
Amina Warns Ali Kiba
Amina caught wind of the rumours because she shared a warning message online hours after the video went viral.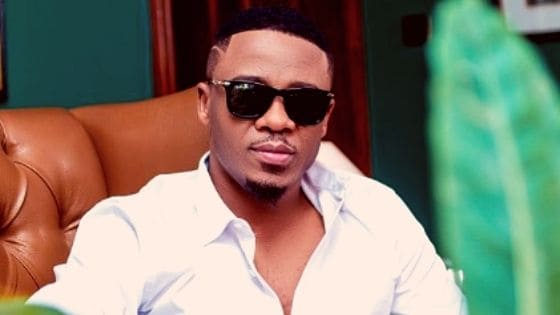 Source: Ali Kiba
Amina warned Ali Kiba not to consider her silence as a weakness. She added that if he wanted respect, he should respect her as well.
"Don't mistake my silence for weakness, respect is a two-way street, if you want to get it, you've got to give it" wrote Amina.
Amina further disclosed that Ali Kiba's actions are intentional, and; he knows that he is hurting her. She added that she could only find peace by stepping away from him.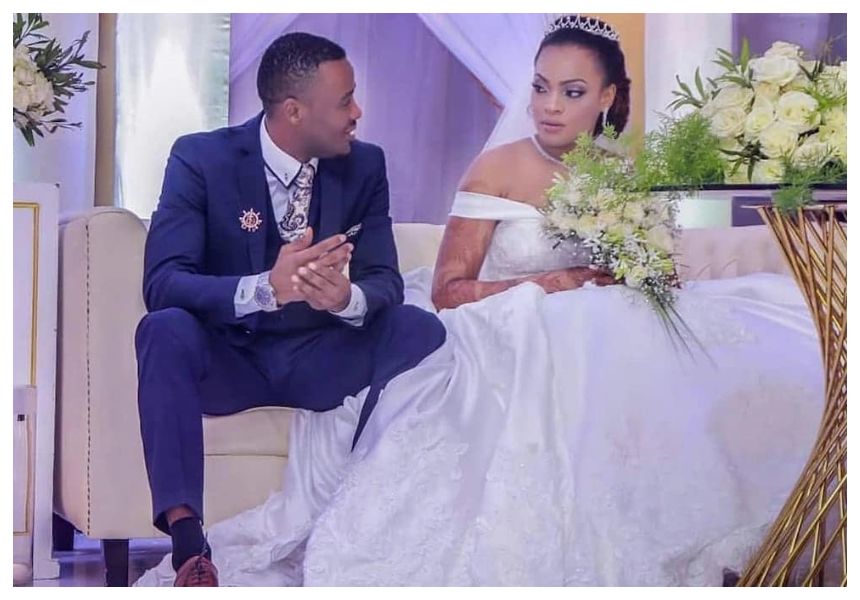 Source: Google
She also called him a self-centered person who dislikes people who tell him the truth and expose his flaws.
"Abuse is intentional, one knows what they are doing and one doesn't give a sh*t. You can only find heaven by backing slowly away from Hell. A narcissist hates anyone who reveals the truth about them. Exposure is their biggest fear!" she added.
Well, it seems like Amina finally gathered the courage to walk away, judging by the latest divorce news.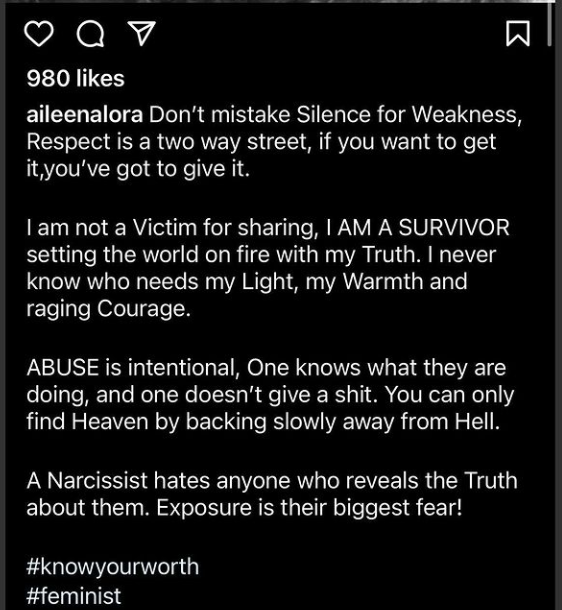 Source: Amina Khalef