Socialite Zari Hassan Shares a Message for Unemployed Men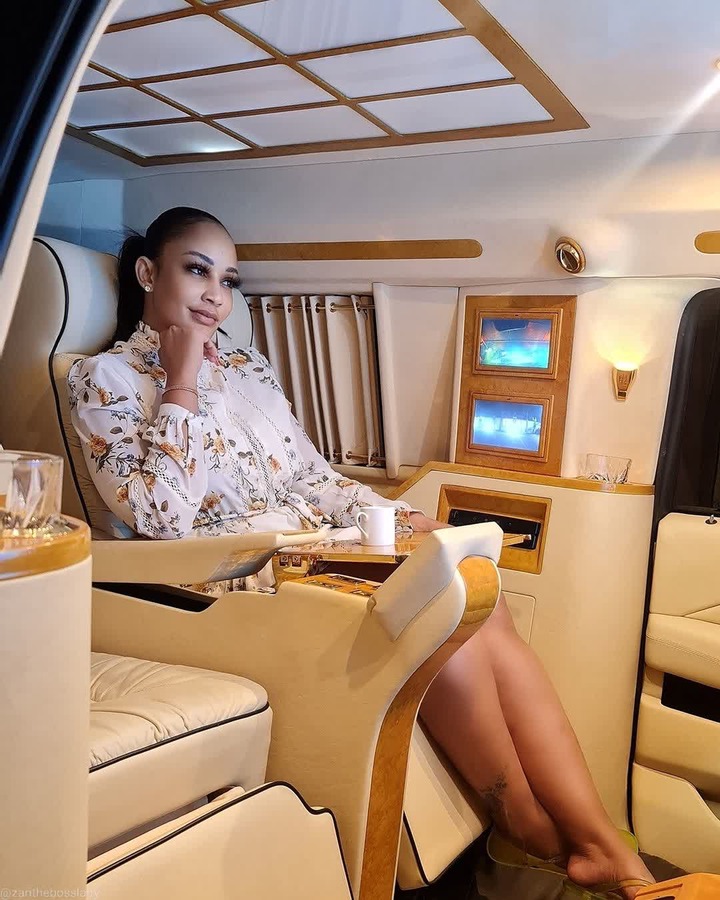 Ugandan Socialite Zari Hassan recently shared an amusing message for unemployed men on her social media. Zari Hassan Speaks Out After Ignoring Diamond Platnumz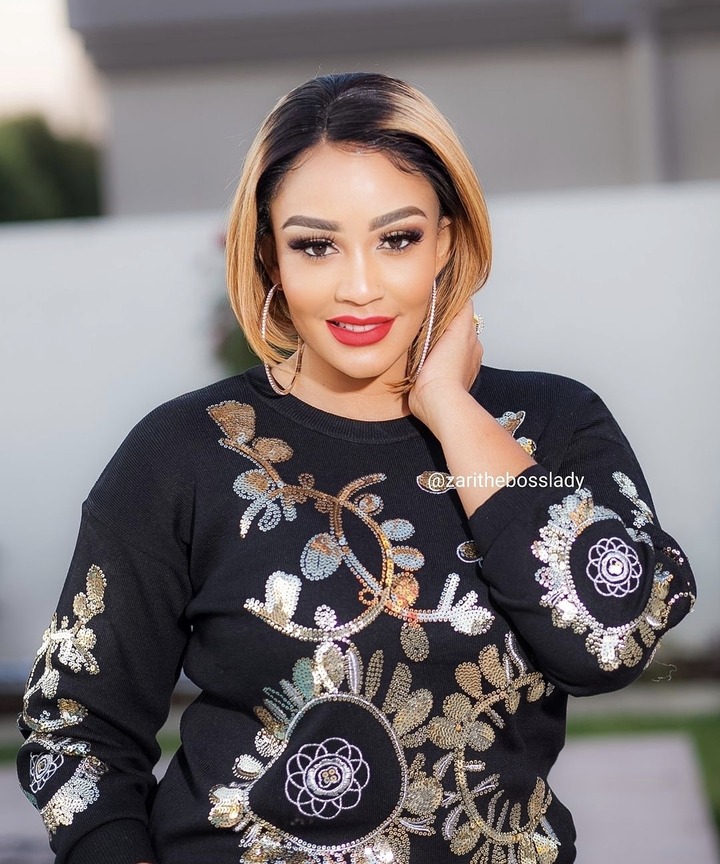 The gorgeous mother of five advised jobless men not to sit back and relax when they enter their girlfriend's vehicle. She jokingly said that they should sit upright to see the job opportunities around.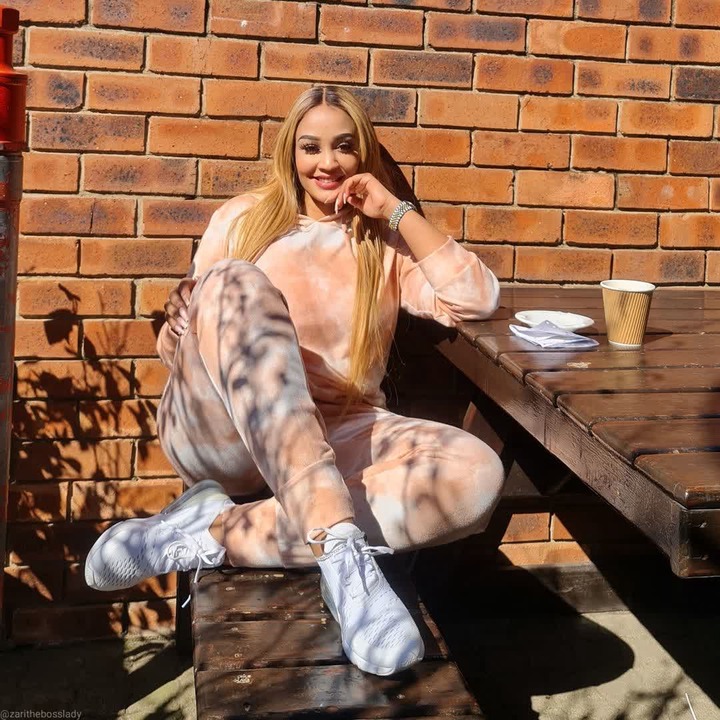 She shared her message through a quote on her Insta-stories that read, 'Dudes with no job shouldn't be able to get in their girl's car and recline the seat. Bro sit up so you can see who's hiring'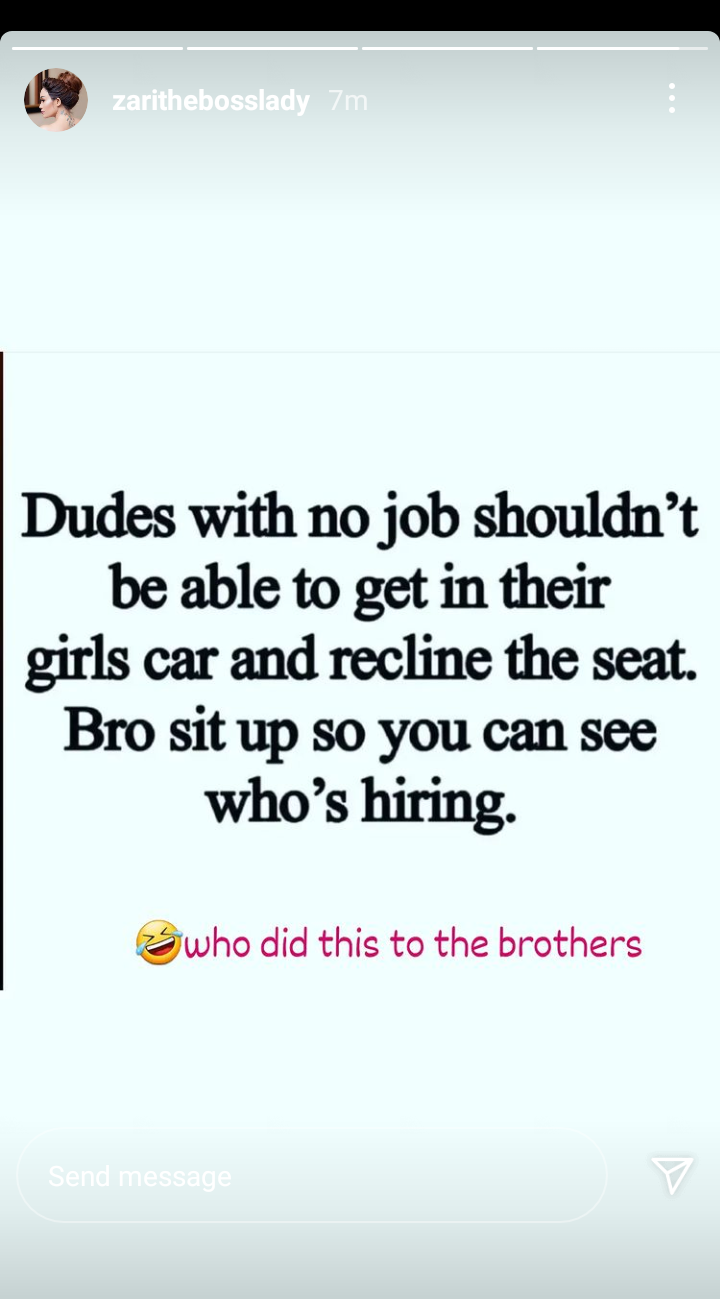 Her new post comes a few days after urging women not to waste their time and energy dating emotionally damaged men thinking they can fix them.
Through a post she shared on her Instagram, the boss lady advised women that some situations need to be left alone.
She further explained to her female fans that one might exercise patience trying to fix a broken man, only to realize that many other women are doing the same.
Source: Zari Hassan
Zari added that women should do everything possible not to be part of the construction crew; because women end up hurting themselves while trying to heal another man of his pain and past issues.
"He is just broken; I think I can fix him'. Sister, he's got eight other women trying to fix him. Don't be part of the construction crew. Some situations don't require faith, hope or patience but common sense," Zari explained
Source: Google
After Zari shared this warning, many thought she was indirectly talking about her second baby daddy, Tanzanian singer Diamond Platnumz.
Zari and Diamond dated for four years before they parted ways. During their relationship they were blessed with two beautiful child Princess Tiffah and Prince Nillan.
Source: Google
However, their happy family split after Zari walked out on their relationship in 2018 after the singer sired a child with Tanzanian actress Hamisa Mobetto.
Their break-up played out in public as Zari dumped him via her Instagram on Valentine's Day.
Source: Google
Zari and Diamond became estranged for a while, but they put their differences aside in 2020, and they reconciled. Since then, their relationship has been platonic, and they are peacefully co-parenting.
Zari dated two other men after she and Diamond separated. The first was a mysterious man identified as King Bae. Unfortunately, we never got to see his face as Zari only posted pictures showing his other body parts but his face.
A few months into their relationship, Zari revealed that they had separated. While speaking in an interview with Wasafi TV, Zari said things did not work out, and they had to go separate ways.
Source: Zari Hassan
"Nobody goes into a relationship thinking that I just wanna be in this relationship short term. You go there hoping it gonna work and grow together. Yes, King Bae was there he was such a chilled Guy but shit happens and it didn't last na kila mtu akaenda zake but we still talk once in a while because he was attached to our lives," said Zari Hassan.
After King Bae, Zari introduced another man called Dark Stallion to her fans on Valentine's Day this year.
Though she claims that she is single, Zari and Dark Stallion often hang out on social media. Therefore the status of their relationship is unknown.
Source: Zari Hassan
It is evident that both Diamond and Zari have moved on. Therefore, it is unlikely that Zari was referring to Diamond in her post.
Source: Princess Tiffah