'Explore Men From Other Races' Socialite Huddah Monroe Advises Women.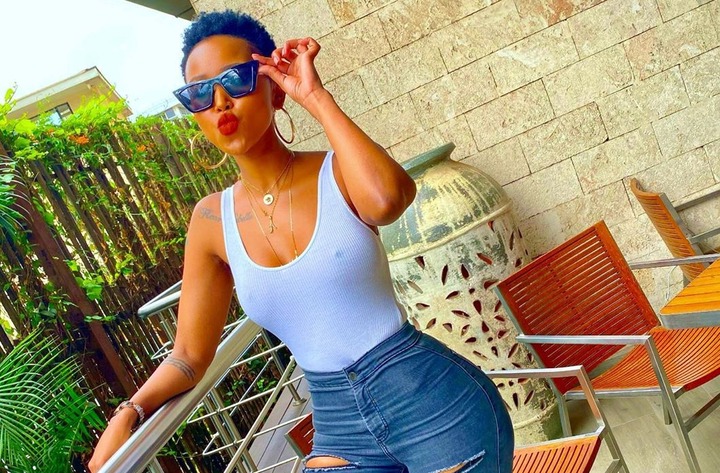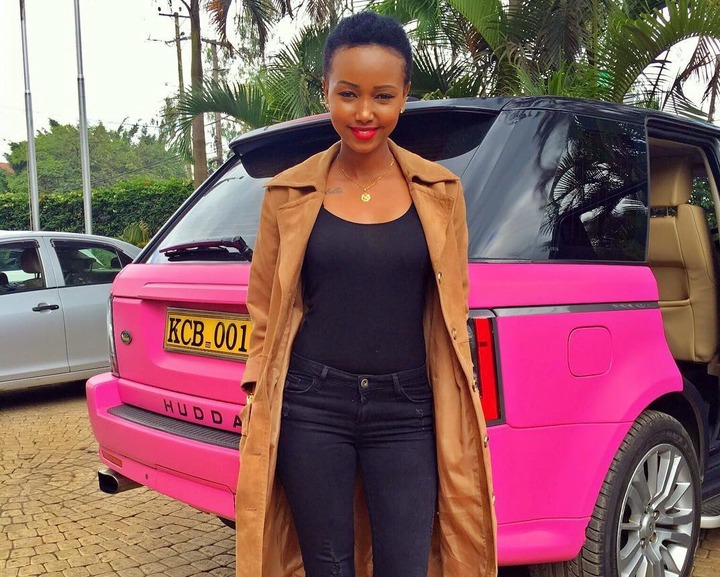 Socialite Huddah Monroe recently took to her Instagram to express her displeasure in teachings that guide women to save their relationships.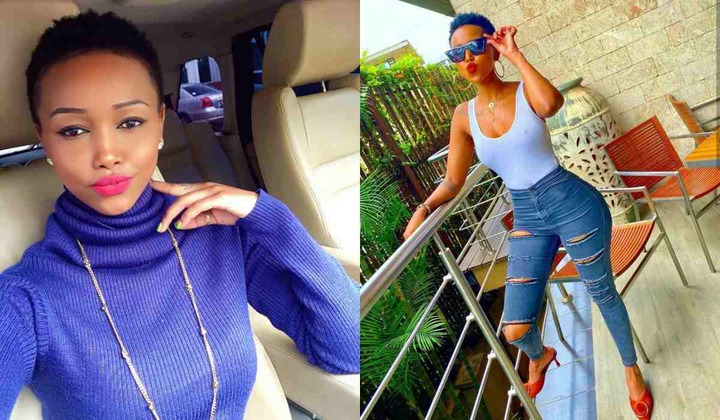 She argued that both partners need to invest in a relationship for it to work. She said that there should be teachings on how men should treat their women.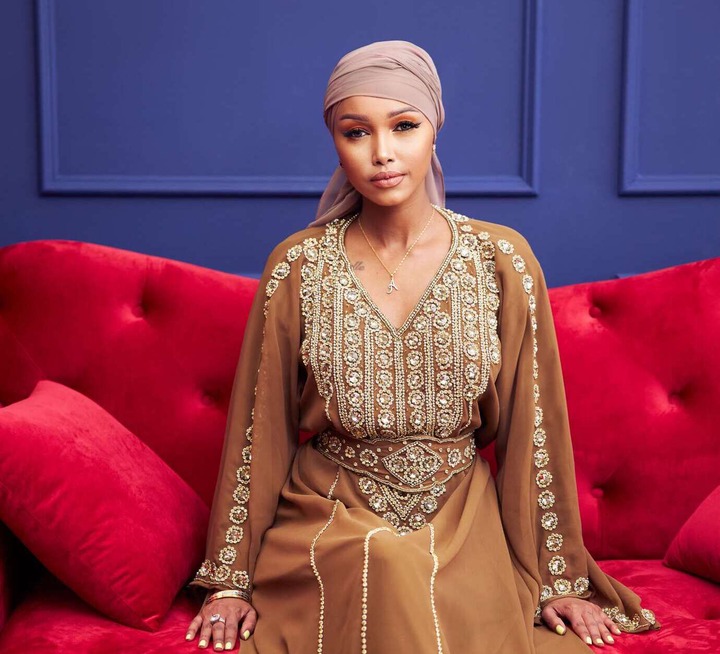 Huddah then advised her female followers not to feel pressured into staying with disrespectful partners for the sake of social media appearances.
Huddah also said that there are plenty of good men out there, so women should explore with people from other races.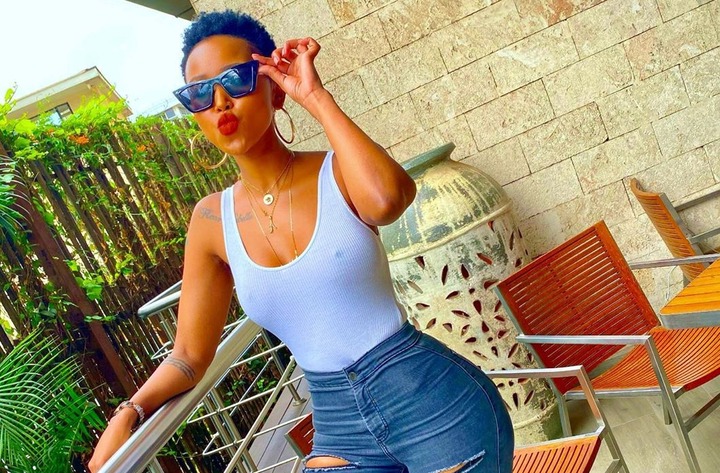 'Be a woman who knows what she wants and anything that's not, cast it out. Don't be following trends because you see social media couple goals now you are with a man that's treating you like shit to show us you are taken'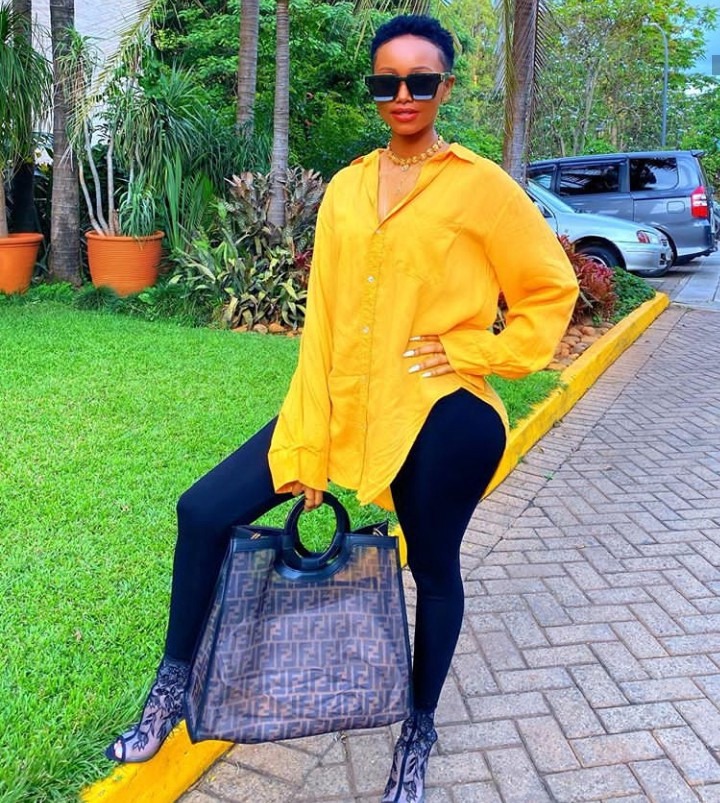 'Girls respect yourselves that king will come. There are good men on this earth. If not black, there's white, Asian, etc. go and explore. Stop letting men think they are the prize that we need to win and keep. Who even came up with that nonsense. We are in 2021 not 1821'
'Treat a man how he treats you from day one. Life is too short to take nonsense from anyone, not even your husband or boyfriend just because you are desperate to keep a man' She wrote.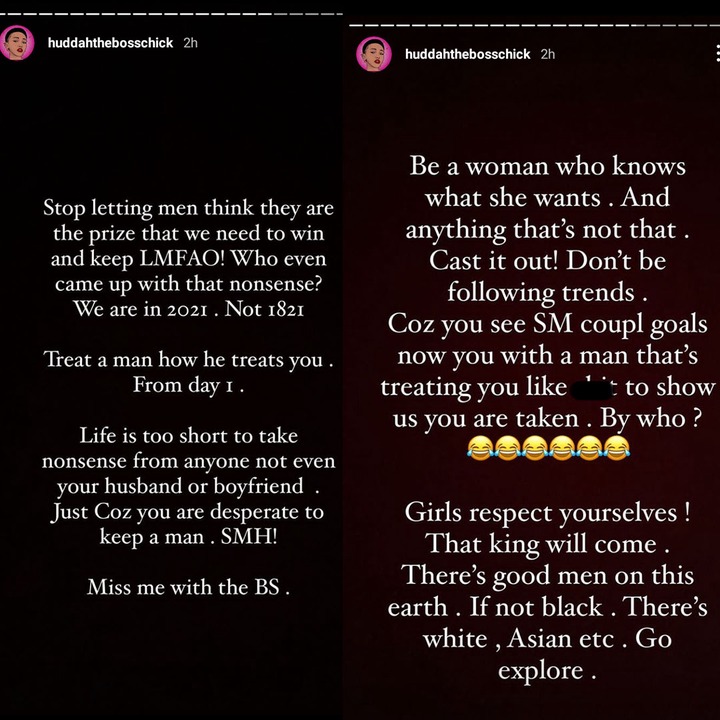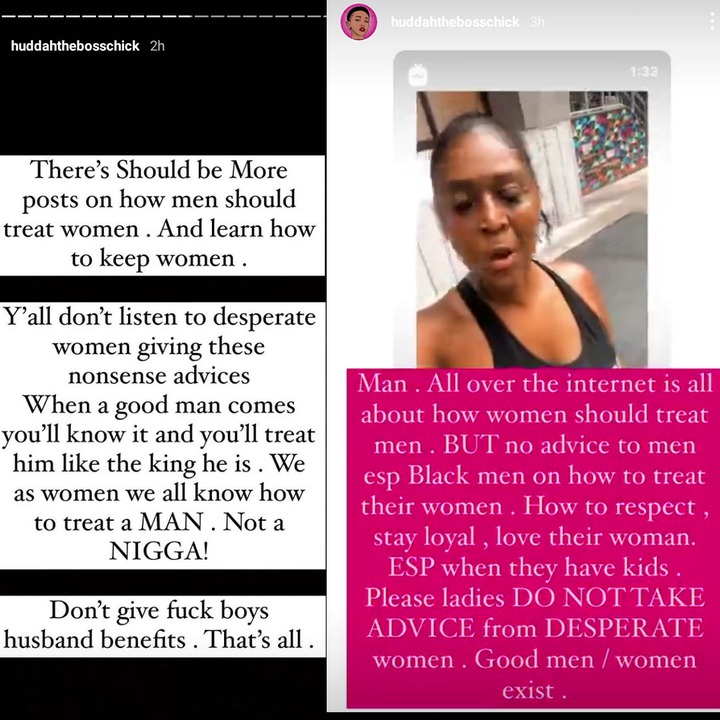 Follow this blog for daily updates on the most recent entertainment and celebrity news in the region.