'Stop Projecting Your Insecurities on Me' Socialite Shakilla Fires Back at a Fan.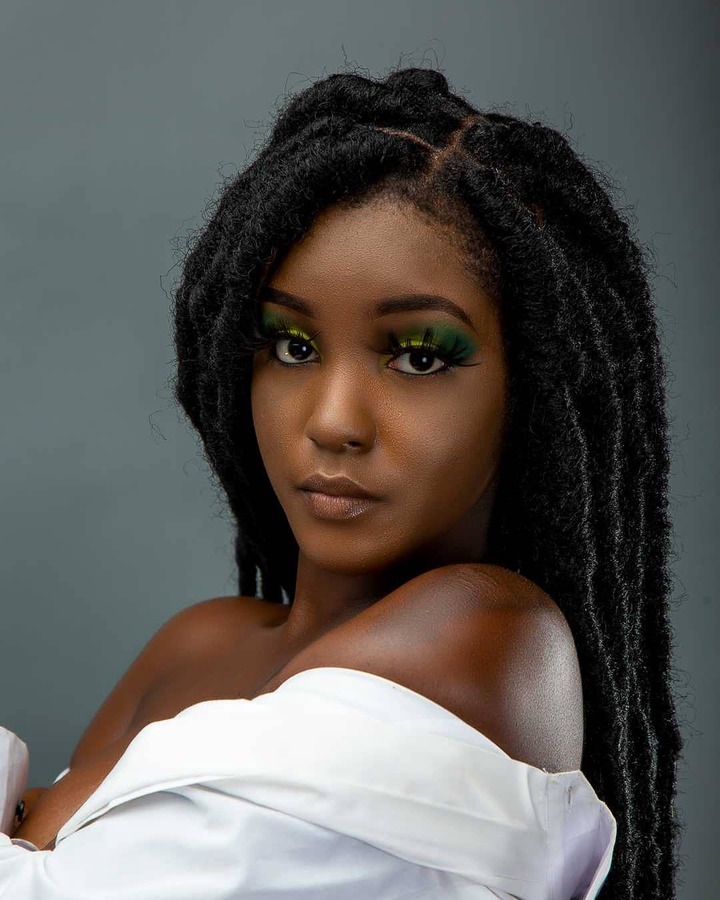 Kenyan Socialite Shakilla is not afraid to express herself and respond to those who criticize her lifestyle.
Shakilla recently fired back at a follower during a Question and, Answer session on Instagram after inquiring why she likes revealing her body online.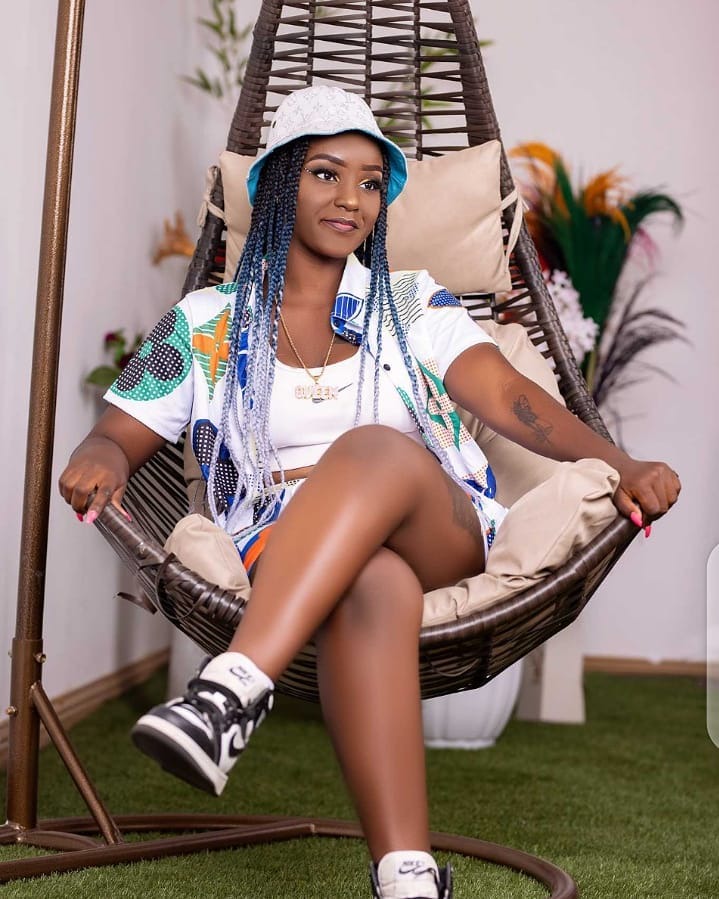 The fan asked, 'Why do you like exposing your body much'
Shakilla responded, 'My body is a work of art a whole masterpiece. If you don't like your body I am sorry stop projecting your insecurities on me and at the end of the day, it's my Instagram. Since you don't like to see me I'll do you a favor'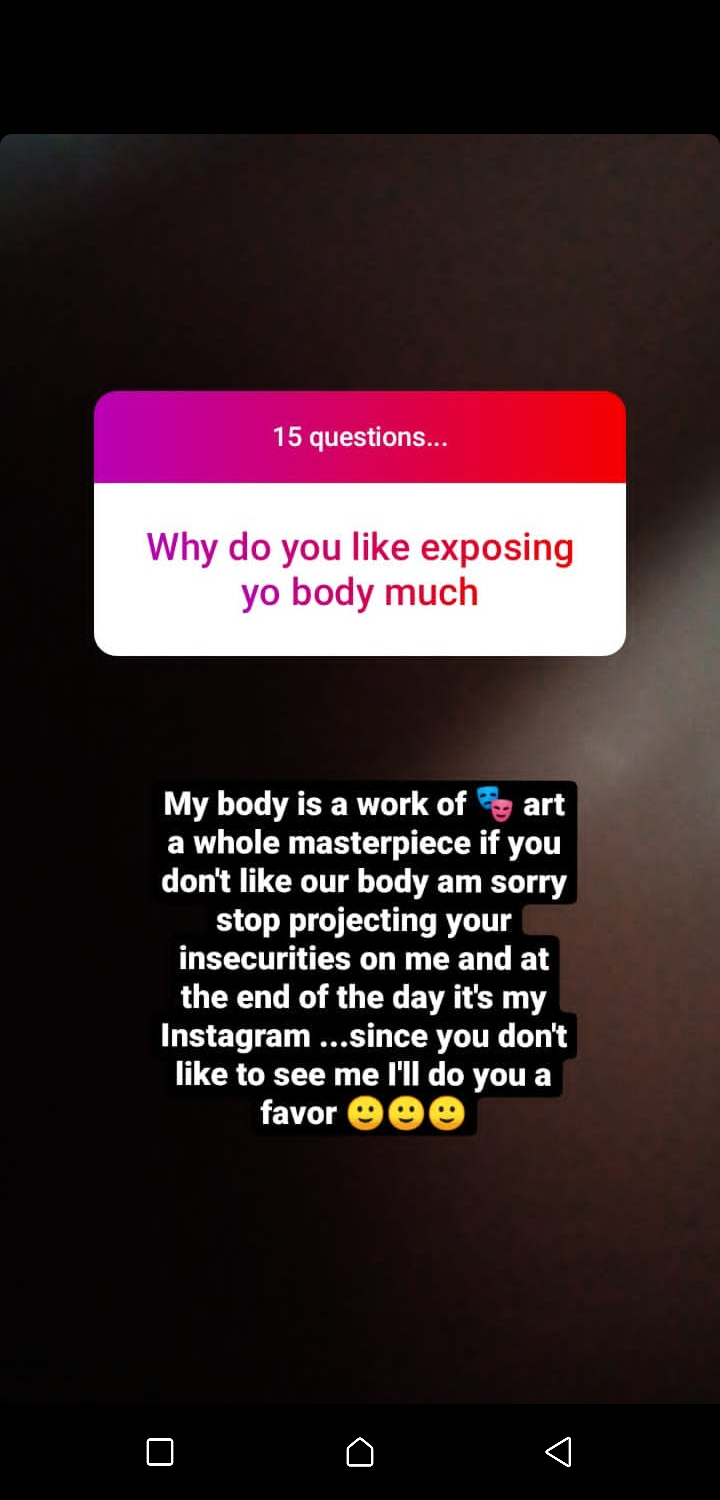 Shakilla came to the limelight through her debut in the first season of Eric Omondi's YouTube Reality show called Wife Material. Since then, they have continued working on several media projects together.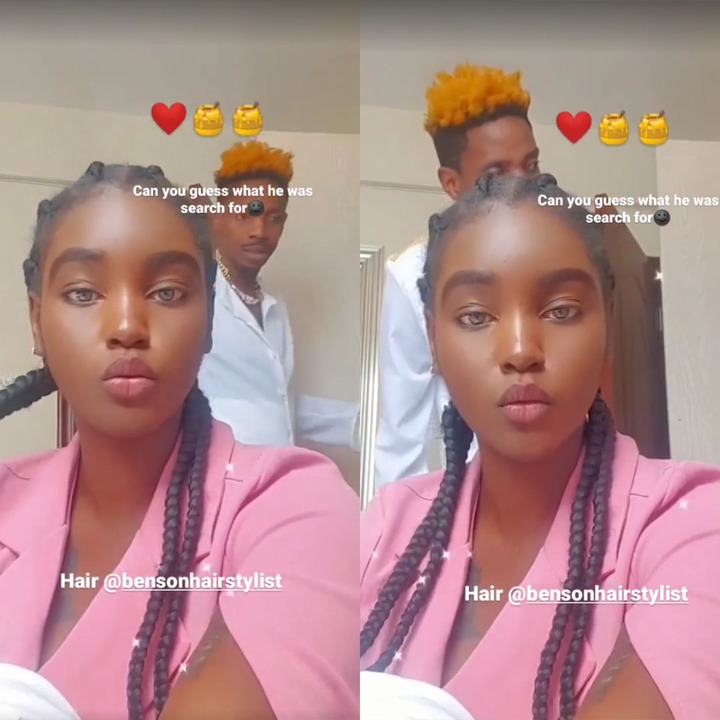 Follow the East African Buzz for frequent updates on the most recent entertainment and celebrity news in the region.