Simon and Sarah Kabu Share a Photo With their Mentor, Billionaire Richard Branson.
Bonfire Adventures Founder Simon and his wife, Sarah Kabu, recently shared an old photo from their meeting with English businessman Richard Branson.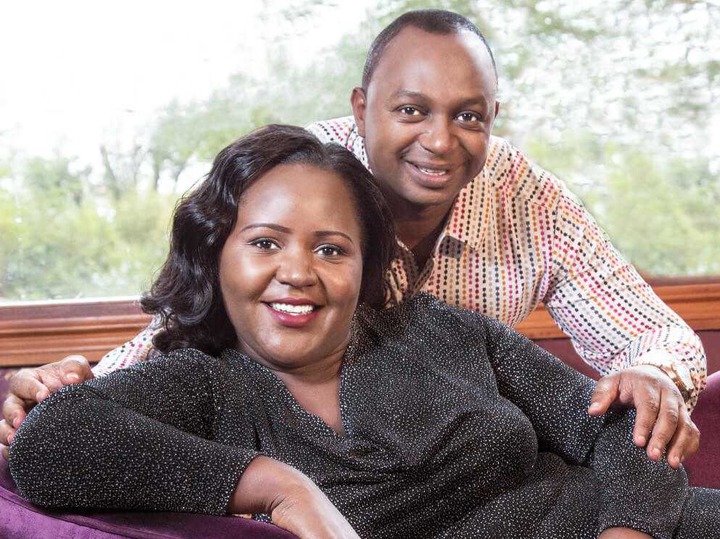 Simon also shared a picture of himself, Sarah, and their son posing next to Richard Branson during his trip to Kenya. In the same post, Simon said that he respects and admires the businessman. He also said that he would like to be like him someday.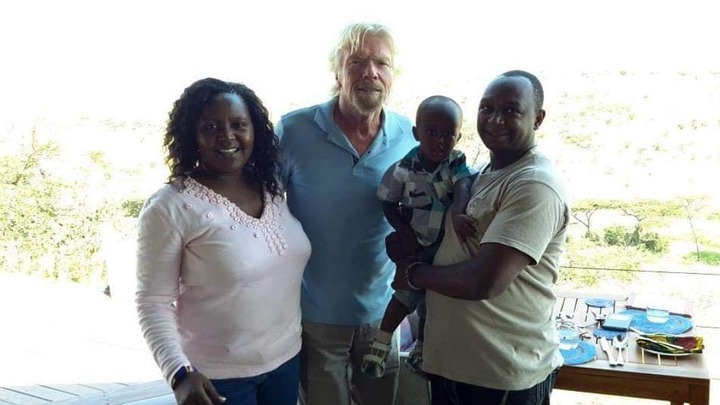 'Join me in wishing my mentor Richard Branson good luck and Godspeed as he heads to space in his Virgin Galactic spacecraft. Richard Branson I'm following your footsteps and some years to come it should launch from Africa' He wrote.
Sarah Kabu also posted the same image and caption on her page. This was a few hours before he safely returned from his trip.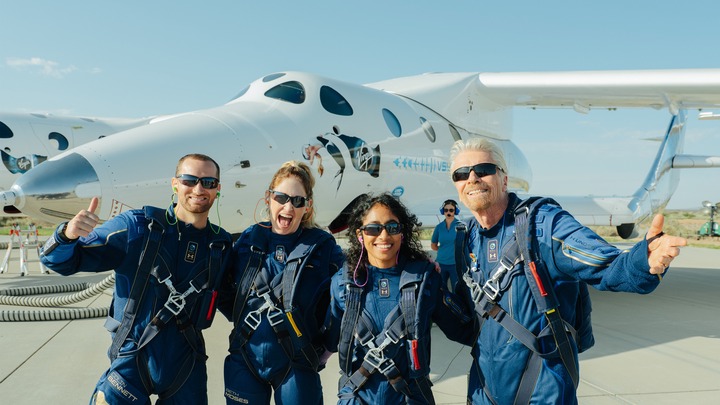 Richard Branson is officially the first billionaire to travel to space aboard a spacecraft that he partially financed.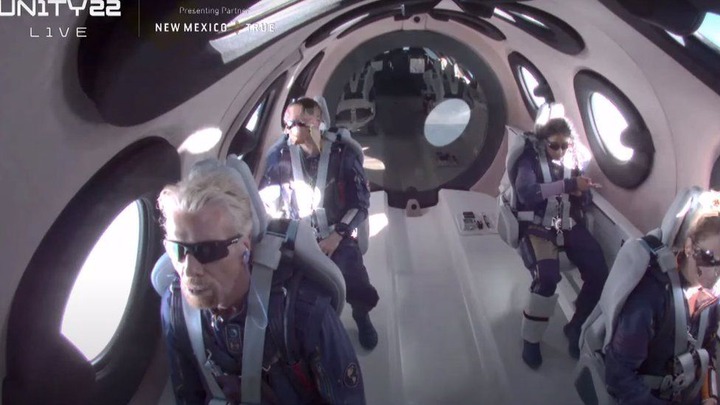 Follow East Africa Buzz to get instant notifications on the latest celebrity and entertainment news in the region.