'Stop the Lies, I Work Hard for Everything' Tanasha Donna Defends Herself Following Edgar Obare's Story On Fraud.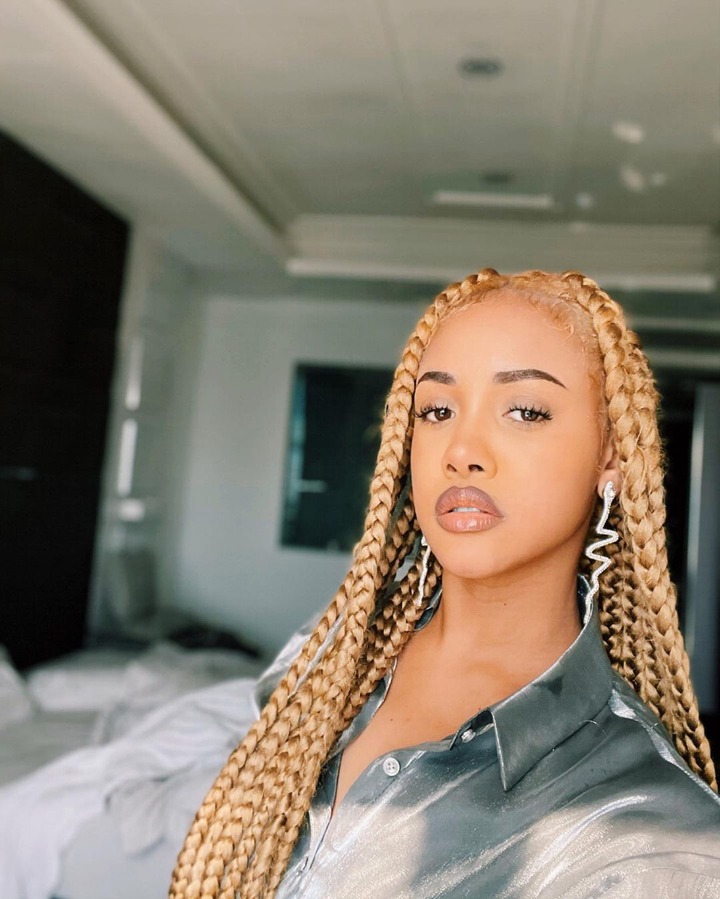 Tanasha Donna, the mother of the youngest son of singer Diamond Platnumz, has defended herself following a story that Edgar Obare shared about the money laundering ring in Kenya.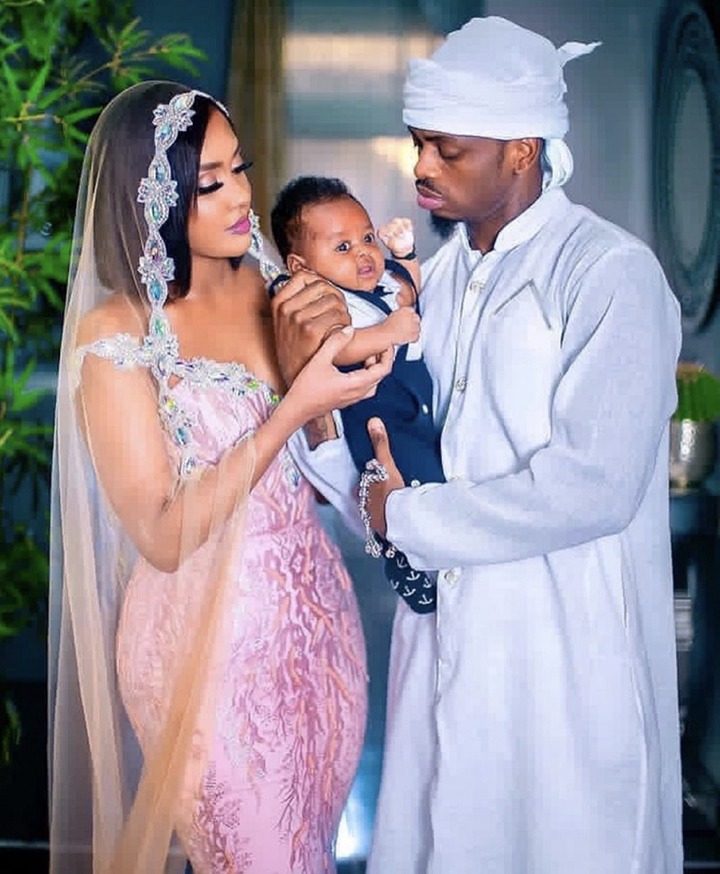 One of the contributors on Edgar Obare's platform mentioned her as one of the beneficiaries. The contributor who claims to have dated one of the launderers, the late businessman Kevin Omwenga alleged he was the one who bought for Tanasha her blue BMW.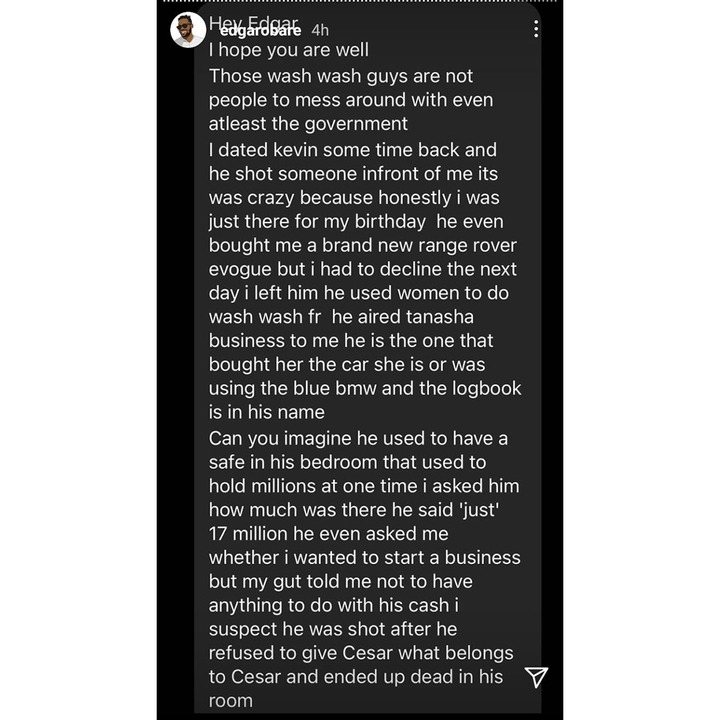 However, Tanasha dismissed the claims of her involvement in fraudulent activities through a statement that she released on her Insta-stories.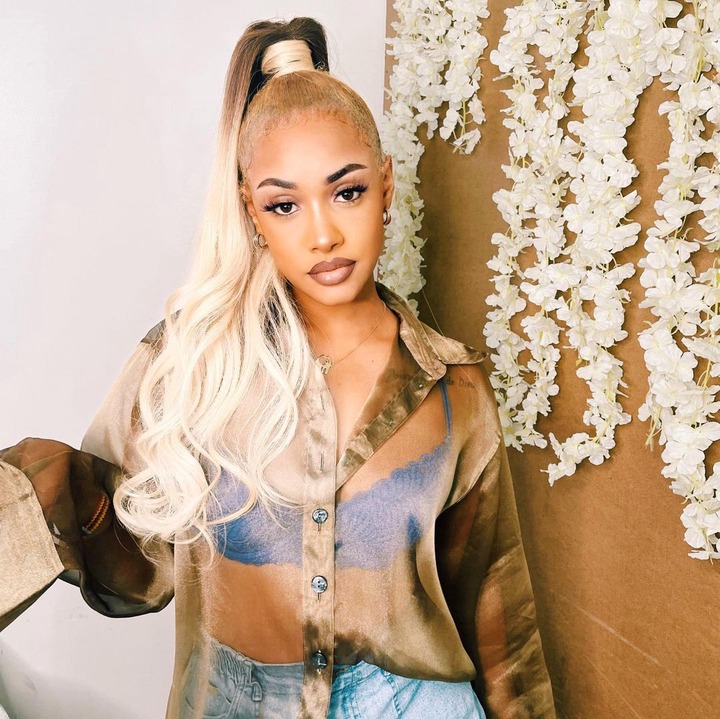 The songbird expressed her displeasure and stated that she acquired all her possessions through effort and hard work. She added that those spreading the fake rumors are doing it for attention.
'I'm not one to address things but yo! All these false rumors be getting out of control. How does someone wake up one day and decide to fabricate a fake story just for attention? I work hard and very hard for my things. Everything I own today I bought with my own hard earned money and sweat! Don't involve my name in y'all BS! Some of y'all are sickening' Tanasha wrote.