'Don't Share Relationship Problems with Friends' Vera Sidika Advices Fans about Fake Friends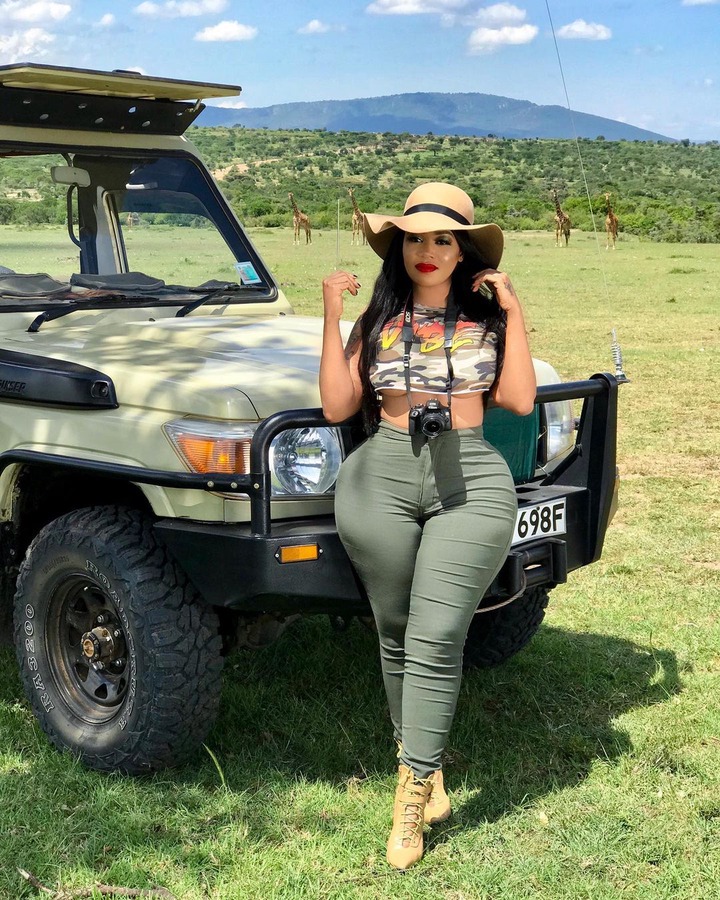 Voluptuous Kenyan Socialite Vera Sidika Seems to Have a Lot of Free Time at hand. Lately, She Has Been Very Active On Social Media, Acting as a Relationship Counsellor to her Fans.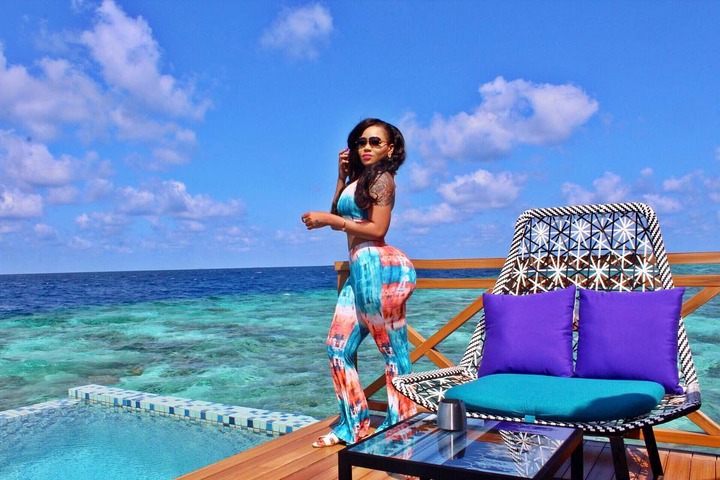 Yesterday, she took to her Instagram to dish out relationship advice to her female followers. Vera told them to avoid sharing their relationship troubles with friends. "Don't be that woman who can't think for yourself" Vera warned. Vera advised her fans to solve their relationship problems with their partners in private because some friends offer guidance with malicious intent. She warned that some friends are spiteful, envious, and untrustworthy. She added that paying attention to ill advice from such friends is the fastest way to destroy a relationship.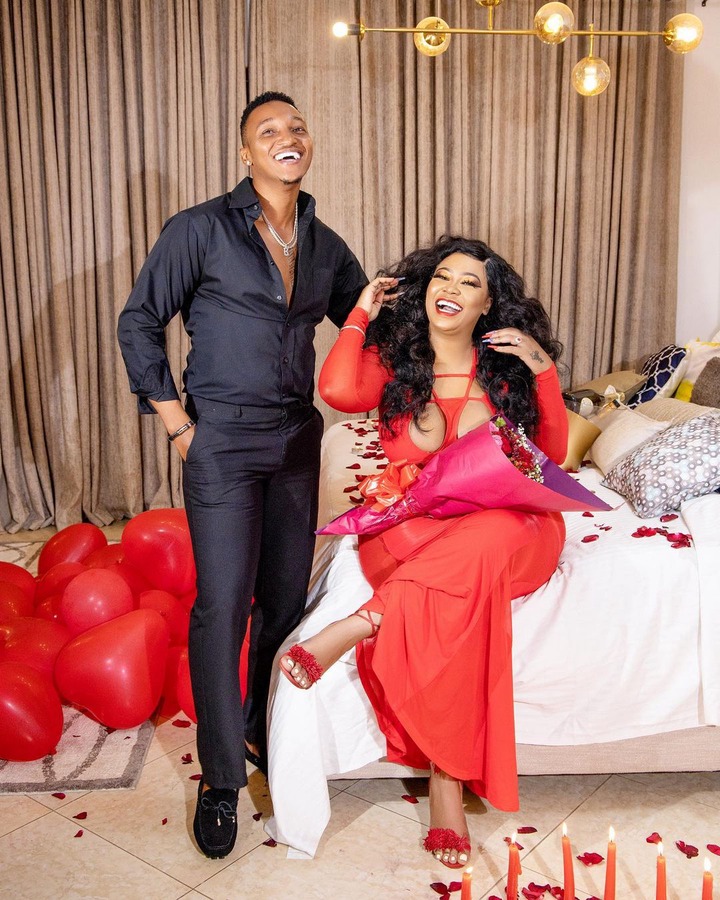 "Don't tell your girls your relationship problems. If you fighting with your man. Deal with him alone! Don't ask your girls for advice or what you should do. That's the easiest way to lose a good man who just made an honest mistake or something" Vera wrote. "They all want him. They just won't tell you. They advise you to leave him. Some even hope to date him after y'all break up" She added. She also said that not all friends are malicious and; added that some are good at other things, not keeping secrets. "Not all friends are bad. But a very big percentage can't be trusted in that sector" She wrote.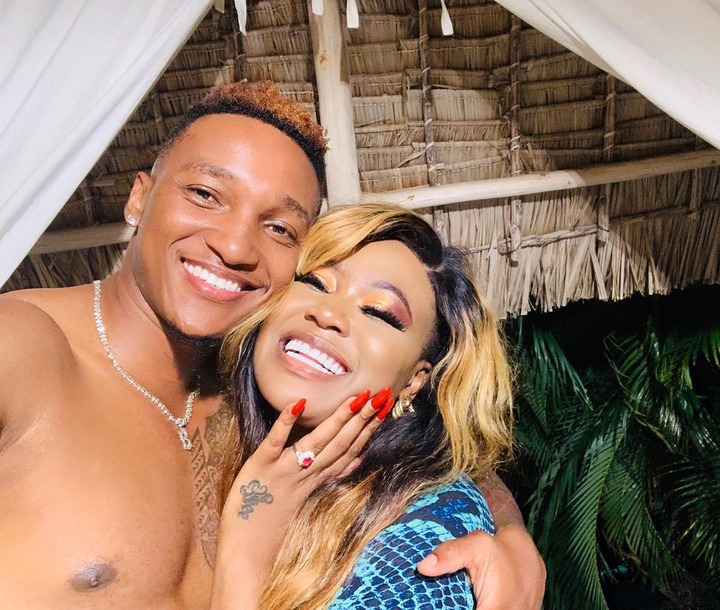 Vera disclosed that she would instead seek guidance from a stranger than a friend. She also advised her fans to test close associates by making up a situation or problem to see who would respond genuinely. "No matter how bad your fight is. Don't ask your girls for advice on your relationships. You would rather ask a very random stranger, go ask strangers who don't even know who the hell you are. They will give you genuine advice" "You'll thank me later or rather, one day just pretend or test your friend. Act like y'all broke up and having an issue. Ask for some advice and tell me" Vera wrote.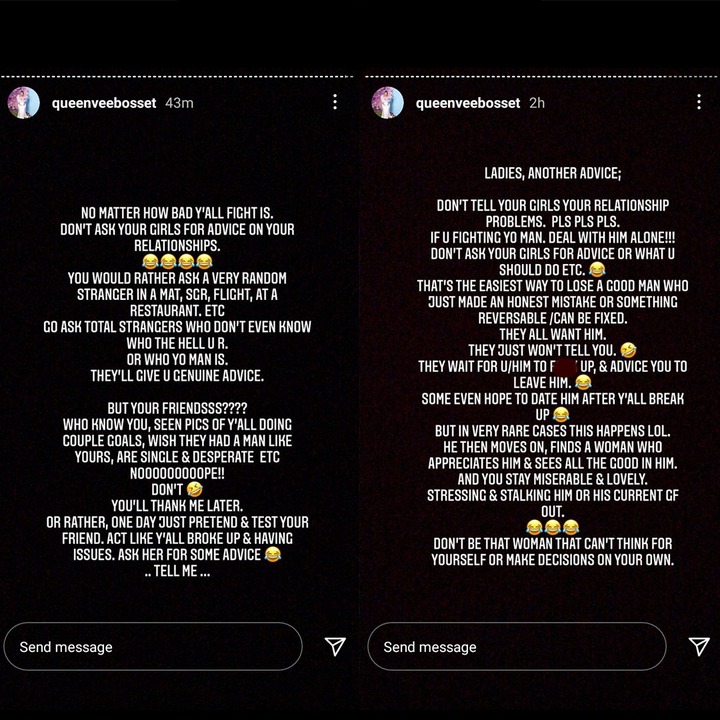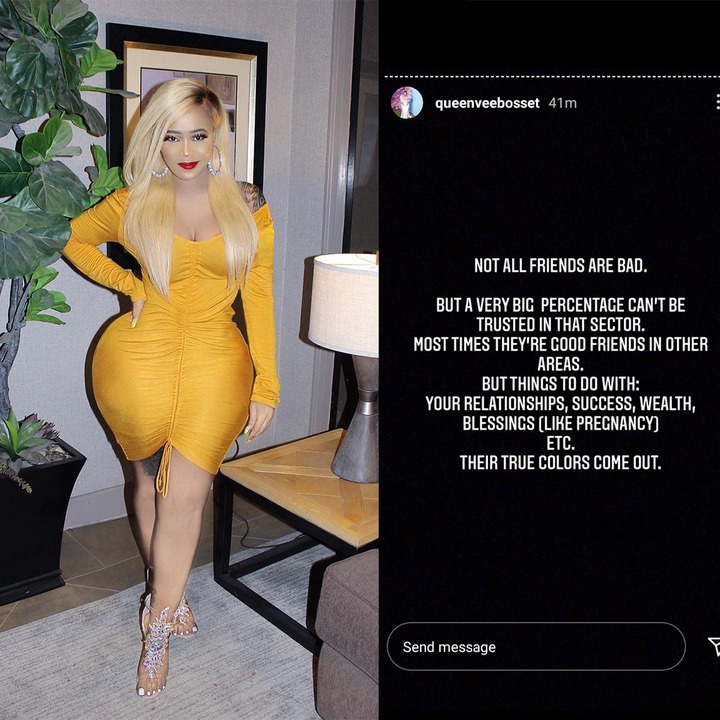 It is not the first time Vera is giving her fans relationship and marriage advice.
Two weeks ago, Vera also used her platform to deliver a message to women who intentionally get pregnant with the hopes of salvaging a relationship.
She told them that it takes more than a baby for a relationship to succeed. Vera also advised them to get pregnant when ready and not to keep a man.
Her fans seem to be enjoying her guidance because they often interact with her after she posts them.