'I Appreciate You My Love' Harmonize's Ex-Girlfriend Frida Kajala Appreciates Her New Man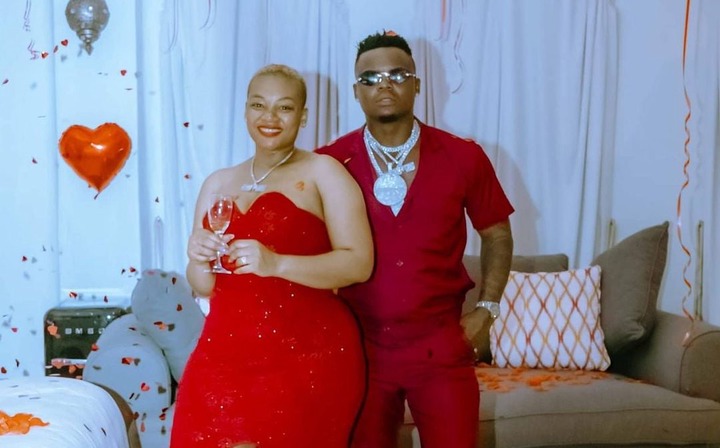 Frida Kajala, the ex-girlfriend of Tanzanian Singer Harmonize, has hinted to her fans that she might be in a new relationship.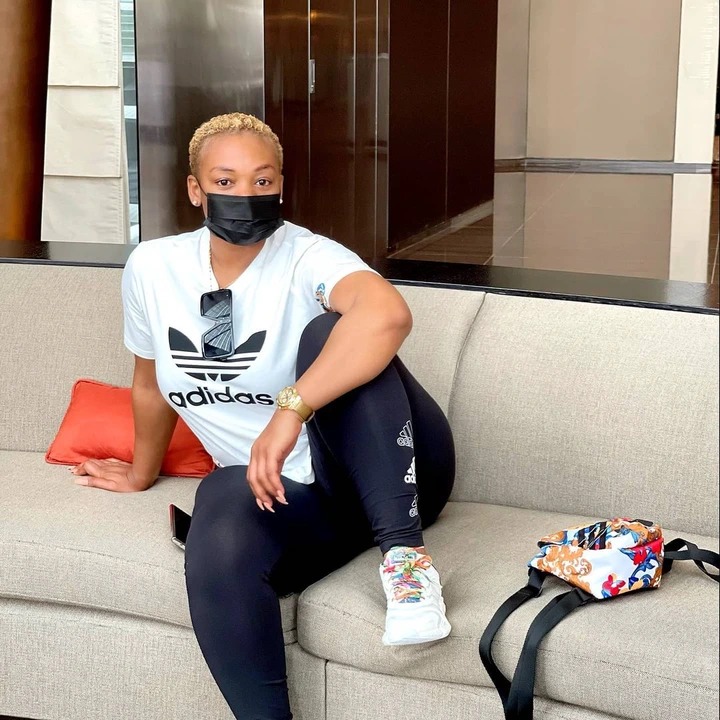 Last evening, the gorgeous actress took to her social media to advise women to recognize the value of a supportive man. She told them to appreciate such men because of the effort they put in bettering their partners. Unlike others who will let their women suffer and do nothing at all.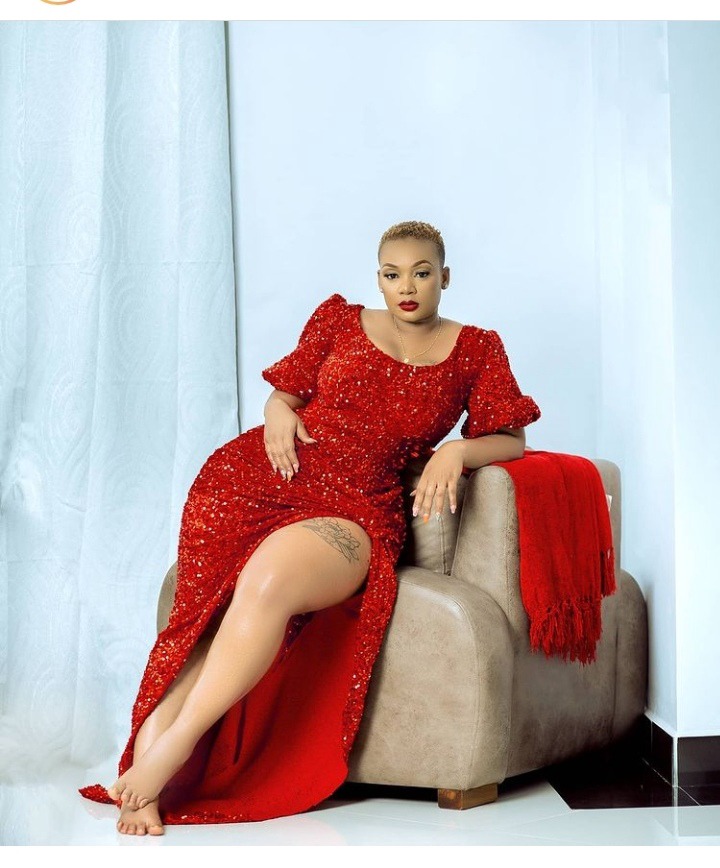 She shared her message via her Insta-stories through a quote that read, 'If a man helps you or puts you in a better position, appreciate him because a lot of these niggas will watch you struggle'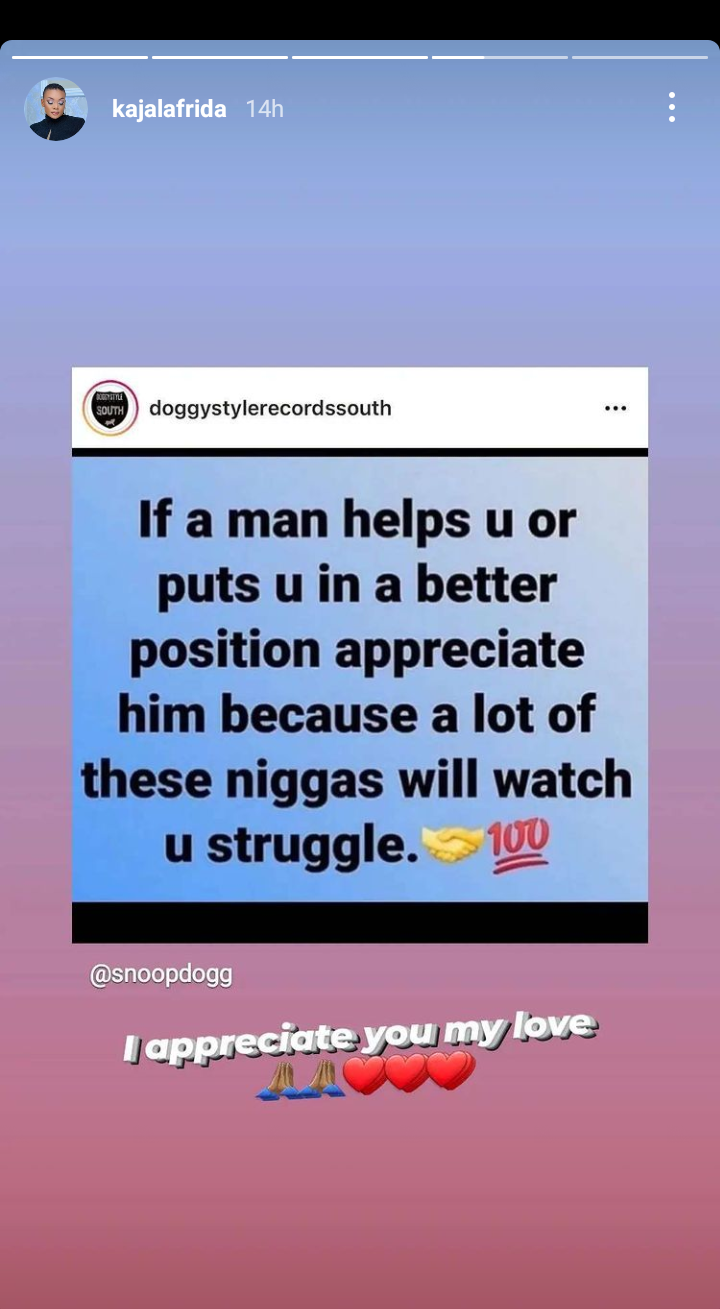 In the same post, Kajala wrote a brief message of gratitude for the new man in her life.
It is the first time Kajala is hinting at being in a relationship. Ever since she parted ways with singer Harmonize, she has kept her private life away from social media.