Socialite Vera Sidika Talks About Sharing a Birthday With Her Child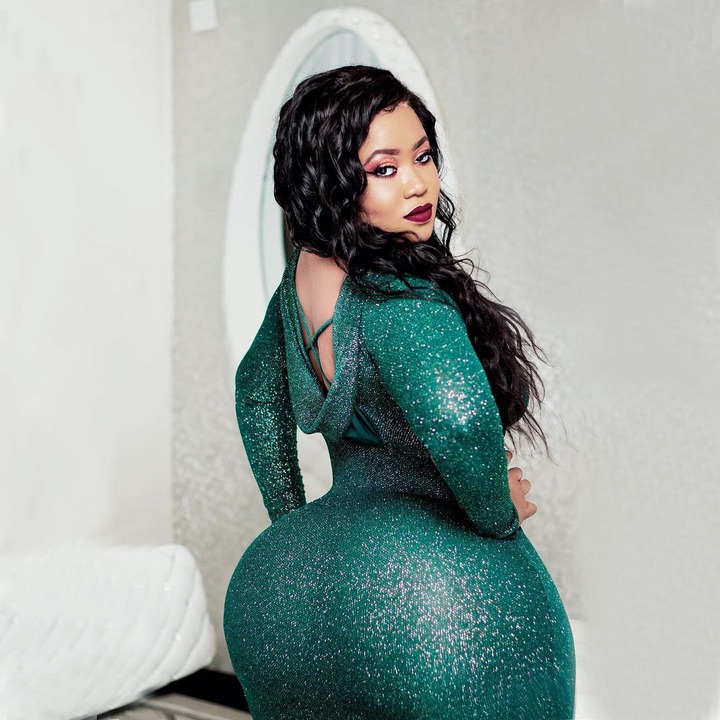 Curvy Kenyan Vera Sidika is eager about the birth of her daughter, and she cannot hide her excitement. The gorgeous mom-to-be has been busy on social media sharing updates about her pregnancy with her fans and followers for the past couple of days.
Vera, who wants to give birth through C-Section, recently revealed that she and her husband, singer Mauzo Brown had chosen a date for their child's delivery. Upon this revelation, rumours spread that she had chosen her birthday on 30th September as the delivery date.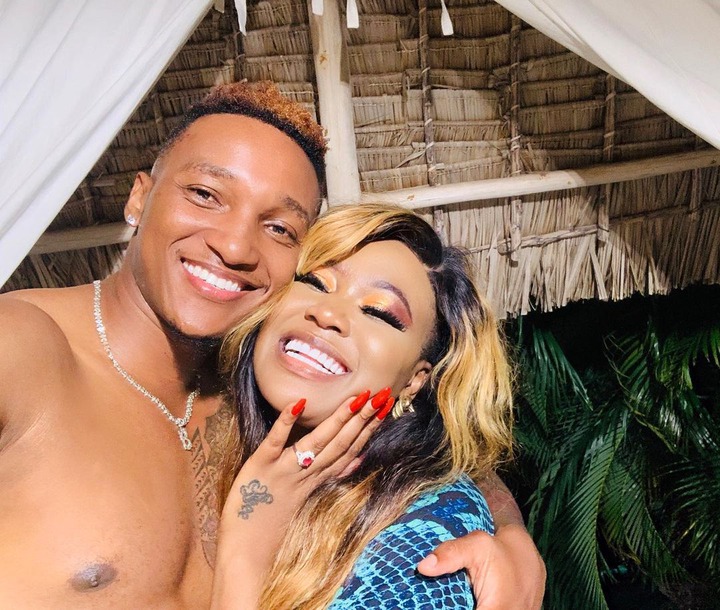 However, last evening, Vera Sidika dismissed the claims and said she still; has six weeks to go. She further explained that she conceived in February, and her due date cannot be in September because she would be 35 weeks pregnant by that time.
Vera Sidika also said that she would like to share the same birthday with her child. However, she cannot compromise the safety of her daughter. She then urged those spreading false rumours to recalculate so that their claims; can be more realistic.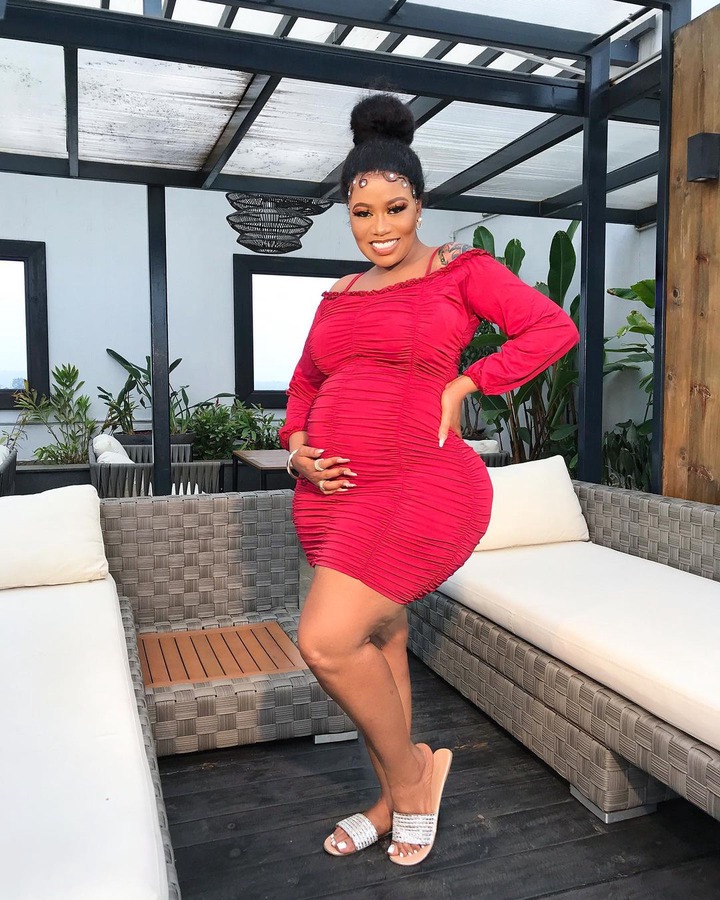 'I know y'all really wish and want it to be so, so do I. But you can't have a baby that's not full developed all in the name of 'I wanna share a birthday with her' Baby's health comes first before anything else. So y'all can keep guessing but at least make your guesses realistic enough' Vera wrote.
Vera also shared a screenshot of the mobile app she uses to track her pregnancy to corroborate her argument. According to the app, she will be 35 weeks pregnant from 30th September to 6th October.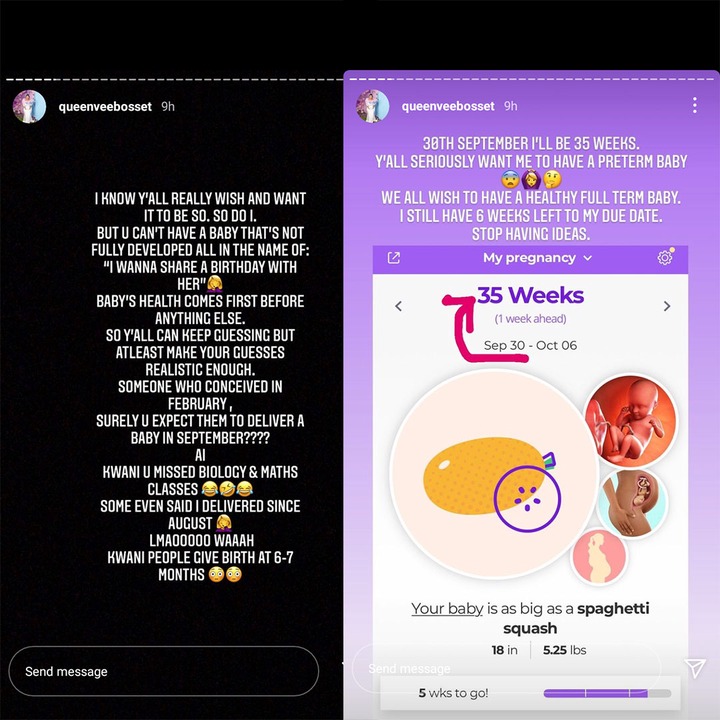 Over the years, Vera's pregnancy has been highly anticipated, with several of her fans questioning when she would settle down and have her own family. Well, the long wait is finally over as Vera will soon welcome her first child next month. If her calculations are anything to go by, she is likely to give birth on 13th or 14th October.