MC Antonio Denies Being a Deadbeat , And Talks ABout His Relationship With Amber Ray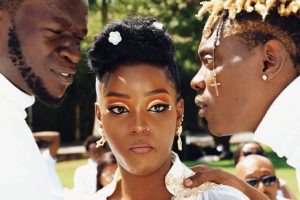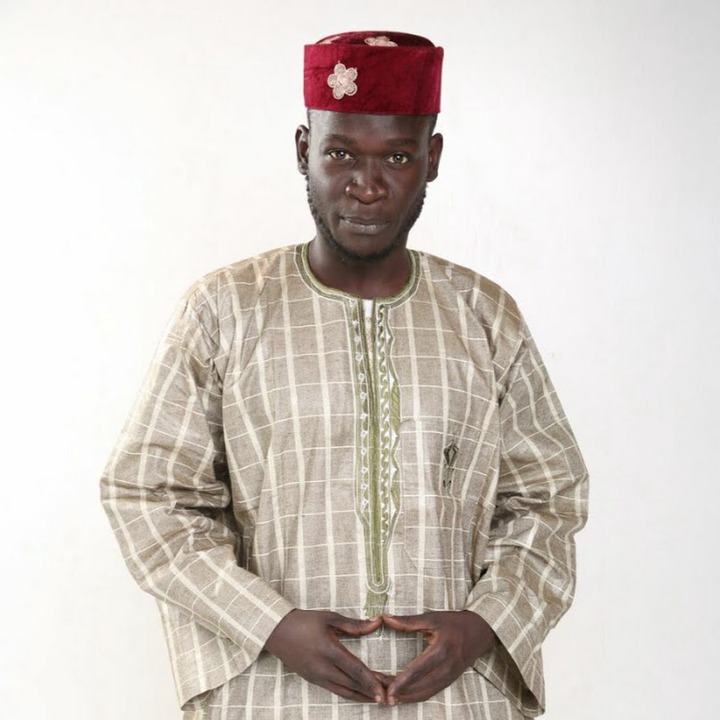 MC Antonio, the right hand of Comedian Eric Omondi, has denied the accusations of being an absent father.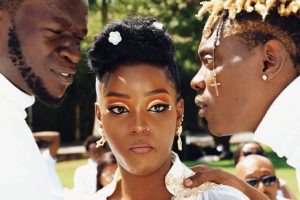 The drama began after a friend to his baby mother exposed him to Blogger Edgar Obare yesterday. The unidentified friend said that Antonio is allegedly taking care of his daughter, and the mother is raising the child on her own. When Edgar Obare reached out to MC Antonio, the comedian admitted to having a daughter. However, he dismissed the deadbeat claims saying he provides for her and she lacks nothing.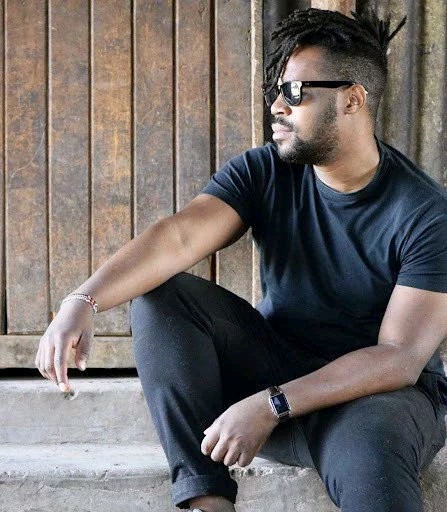 Antonio further explained that there was a time he was not earning much, but things got better. He added that he and the mother are currently sharing responsibilities and jointly contributing to their child's welfare. Edgar wrote, 'Hi, my name is Edgar a blogger. A source claims you have not been taking care of your daughter. Is it true? And do you wish to comment on it' Antonio replied, 'Yes I have a daughter but we agreed to keep her off this streets, she is well taken care of. Bro 3 and half years ago I was not doing quite well but now things are well'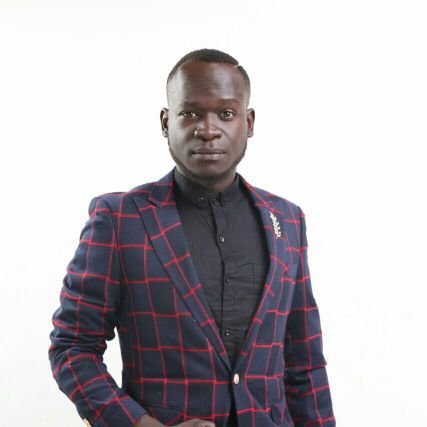 MC Antonio also addressed his viral video with Amber Ray, saying they are not romantically involved. He said that they have a professional relationship, and there is nothing more to it. 'About Amber there is nothing going on. I am handling her management mostly on the corporate side. Hakuna kitu. Its work' He concluded.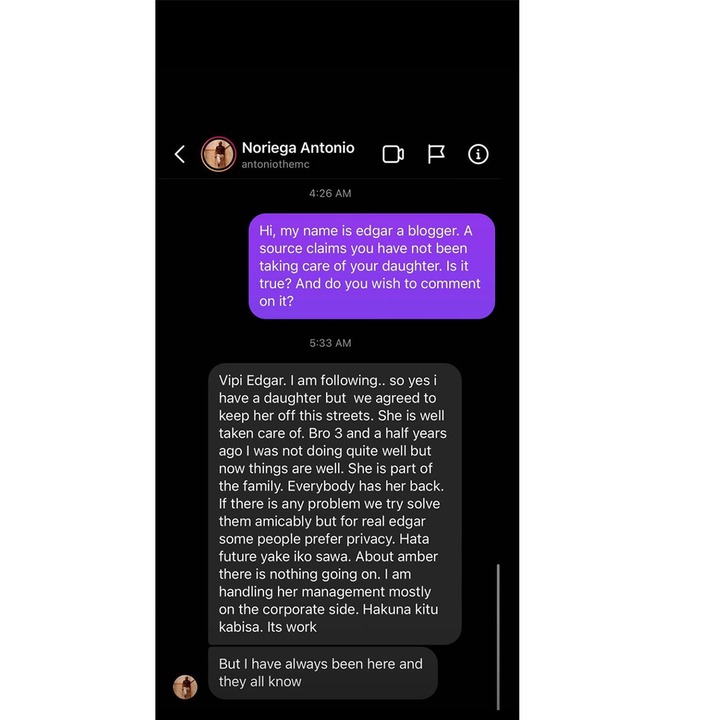 Edgar also asked the mother of the child about her side of the story. She was very respectful in her response. She contradicted the comedian's statement and told Edgar that she fends for her child on her own and has made peace with the arrangement.