'She Calls at My Salon to Insult Me' Vera Sidika Exposes Her Husband's Baby Mother.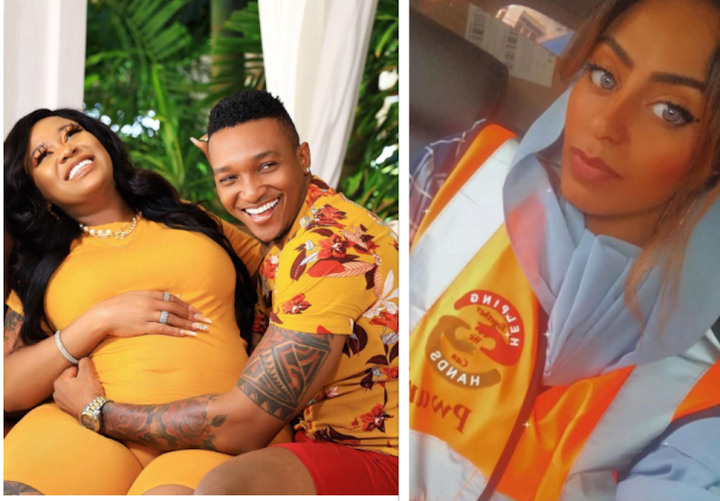 It seems like Kenyan Socialite Vera Sidika is tired of the disturbances from the ex-wife of her husband.
This afternoon, Vera called her out in a series of rants that she shared on her Insta-stories and exposed how she has been stressing her out.
Vera said that her husband and his ex-wife parted ways a year and five months ago, but she still calls and pleads with him to take her back.
Vera disclosed that she has been making rampant calls to insult her ever since she announced her pregnancy in June. She revealed that she even calls the phone at her Spa to insult her.
"You can't abuse a man's wife and think it's cool because y'all have a baby together. Then online they'll say; I have no problem with Vera. She seems nice and she needs peace during her pregnancy. Yet the same baby momma won't give me peace. Will call and abuse me as if I'm the one who got her pregnant, while begging and crying over my husband begging him to sleep with her and get back together yet they broke up 1 year and 5 months ago. She even calls the Spa business line raining abuses. It's been happening since last year but it got worse since we announced the pregnancy. Also, that's when she started lying online. A whole year where was she? She seeing the baby daddy's wife is expecting a new born and it bothers her to speak now, while I'm heavily pregnant" Vera ranted.
In another post, Vera disclosed that her husband's baby mother constantly disturbs him but not the other two older men who fathered her other children. She said that she often lies about him being a deadbeat father on social media, and yet there are Mpesa statements to prove that he supports his children.
"Where does someone get energy to lie from? Yet kuna Mpesa statements. Lying to make someone look bad and when the proof, evidence, etc. comes out you'll be the bad one" Vera wrote.
Vera also revealed that her husband's baby mother is not married, as she claims. She added that her family tried to marry her off, but she refused.
"Her brothers beg her to leave hubby alone, she refuses. She's supposed to be married to someone by her family because she is not married. She has refused. She's stuck on frustrating hubby. She has made it her career" a distraught Vera wrote.