Kenyan Singer Nadia Mukami's New Boyfriend Cooks For Her Amidst Break Up Rumors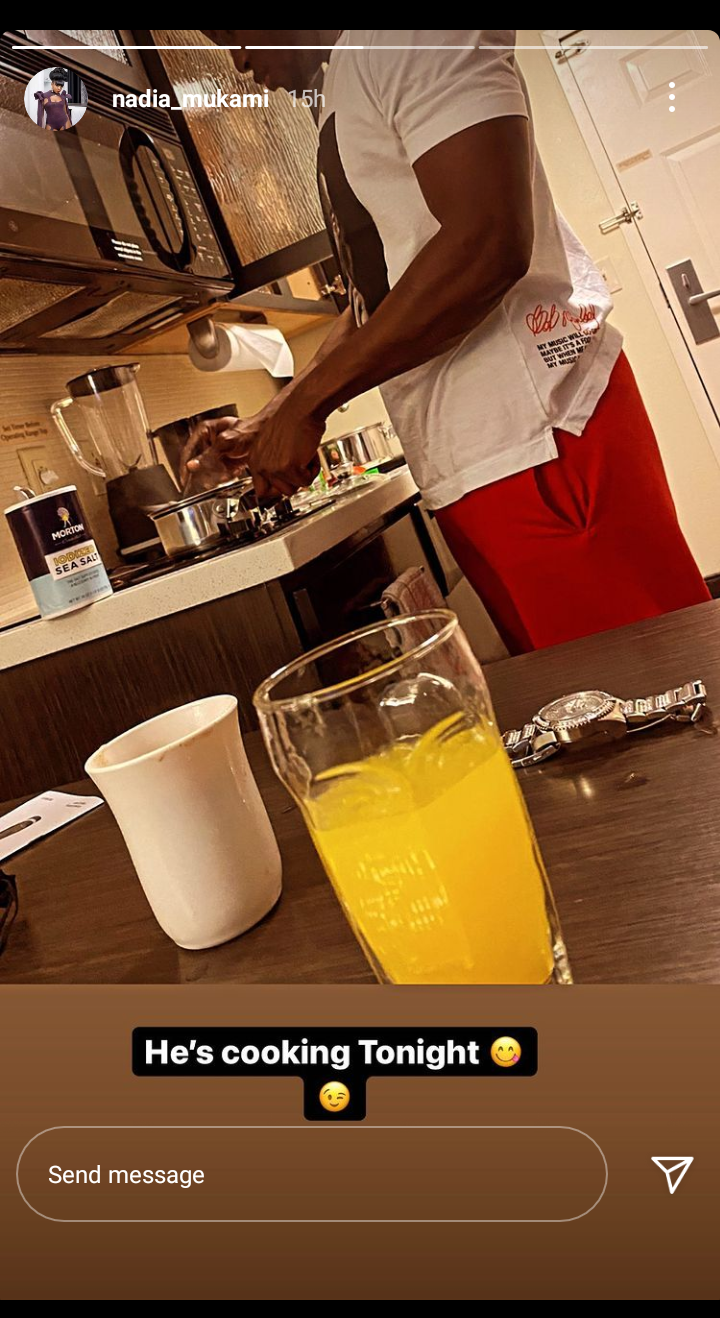 Kenyan songbird Nadia Mukami and her new boyfriend Yusuf Ali, alias Arrow Bwoy are still going strong despite the rumours of their separation.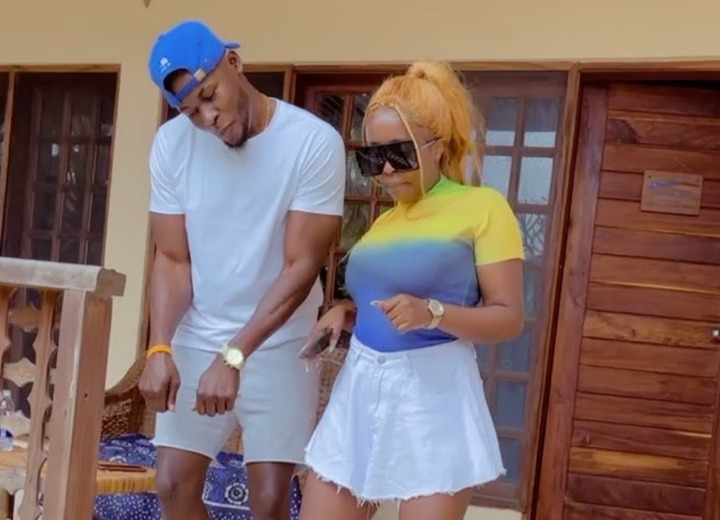 Last evening, Arrow Bwoy stepped into the kitchen and whipped up a meal for his lady. Nadia could not hide her excitement as she took to her Instagram to inform her fans. She shared a photo of him in the kitchen, standing by the counter cooking while she sat by smiling.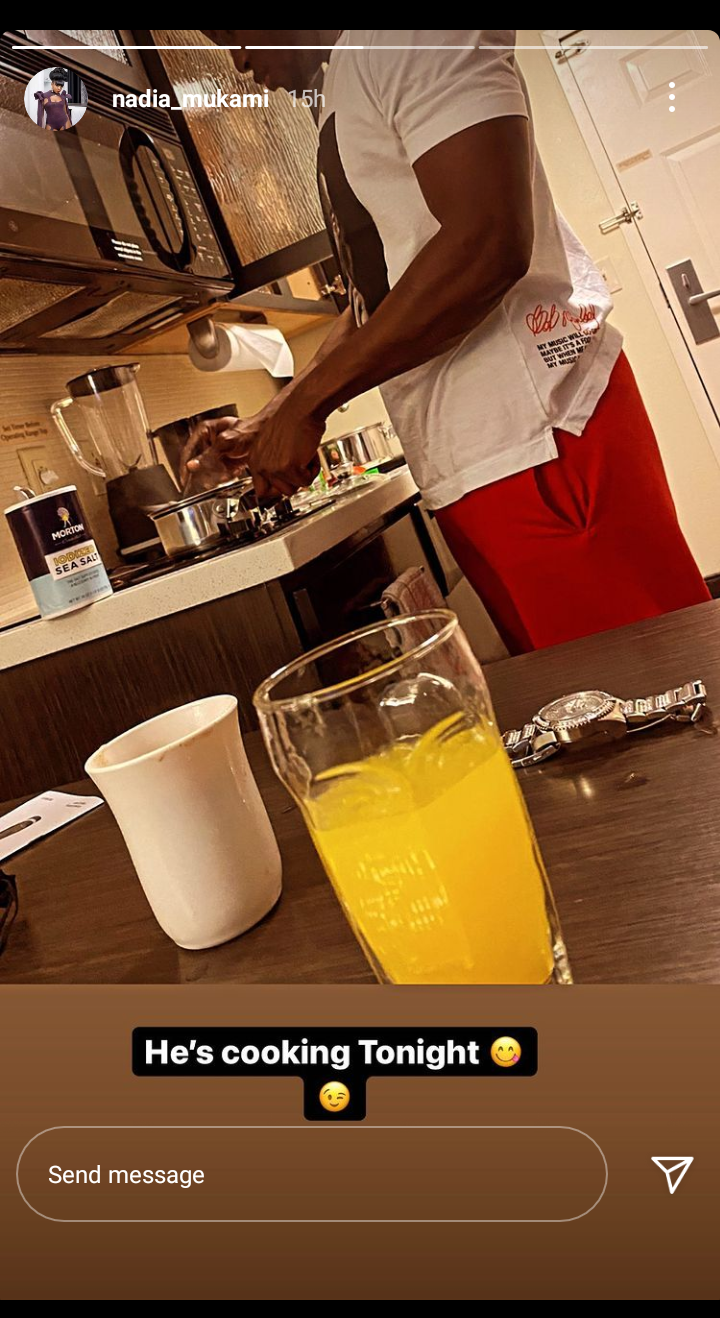 'He's cooking tonight' She captioned the photo.
This post comes a few weeks after rumours of their break up spread on social media. It all started after Nadia shared a cryptic post saying, ' A mistake is an accident. Cheating and lying are not mistakes; they are intentional choices. Stop hiding behind the word mistake when you get caught. '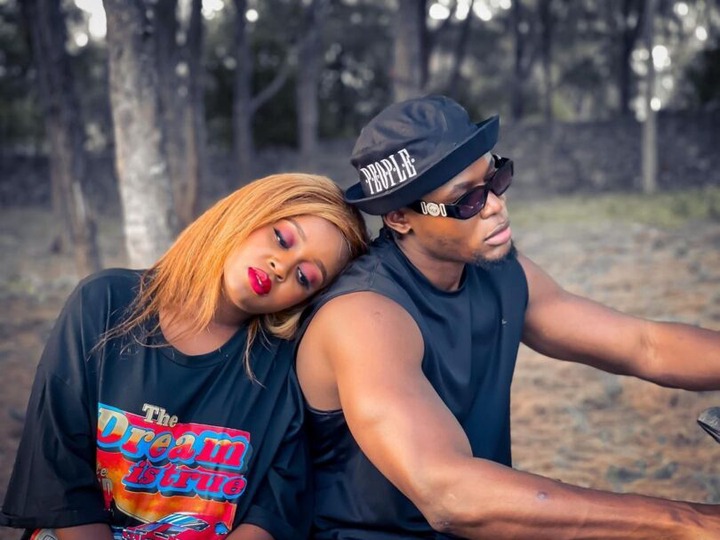 Nadia further stirred up the pot by unfollowing Arrow Bwoy and deleting all their photos and videos together on Instagram. Many interpreted her move as the end of their relationship. However, judging from the recent post, it seems like they are still very much together.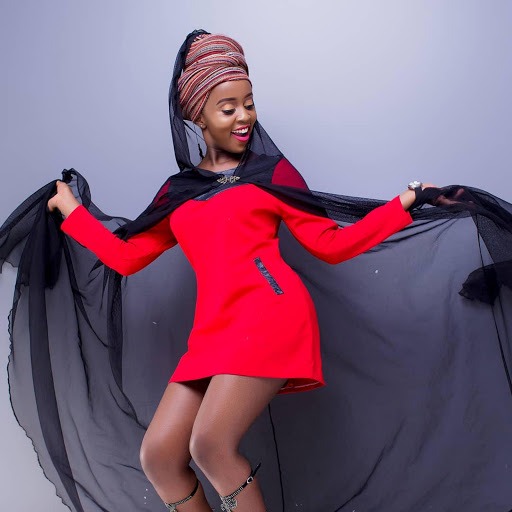 It is not the first time Nadia Mukami has used the relationship narrative to promote a music project.
In May, she got her fans riled up after sharing a photo of herself posing with an Indian man called Priyan.
In a post she shared on Instagram, Nadia introduced him as her boyfriend and poured out her heart to him a heartfelt message.
She praised him for loving and understanding her beyond the fame despite the gossip, ridicule, and insults.
Source: Nadia Mukami
Two days after sharing the post, Nadia released a song titled Nipe Yote featuring Priyan as a vixen. She later told her fans that they were not in a relationship and he was just a vixen.
The thing with celebrities is, you never get to know whether they are telling the truth. Nadia and Arrow Bwoy look good together, and they make a beautiful couple. We hope the relationship is real, unlike with the Indian man.