Millionaire Sarah Kabu Blasts Youth for Engaging in Immoral Activities to Become Successful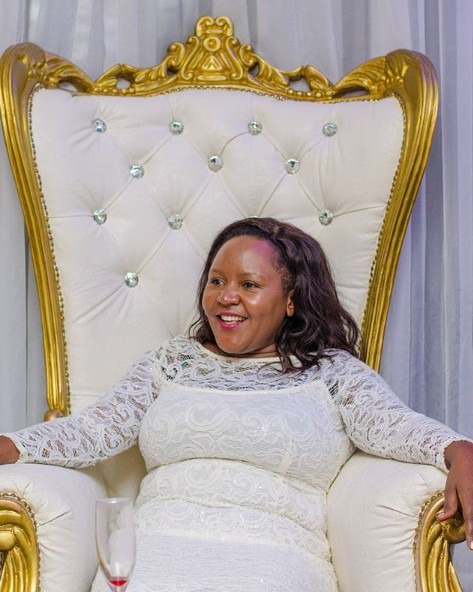 Bonfire Adventures founder Sarah Kabu recently took to her social media to blast people who use the scripture to hide their immoral activities.
Sarah said that she is upset at the youth who engage in dishonest behavior to achieve success then later attribute their success to God.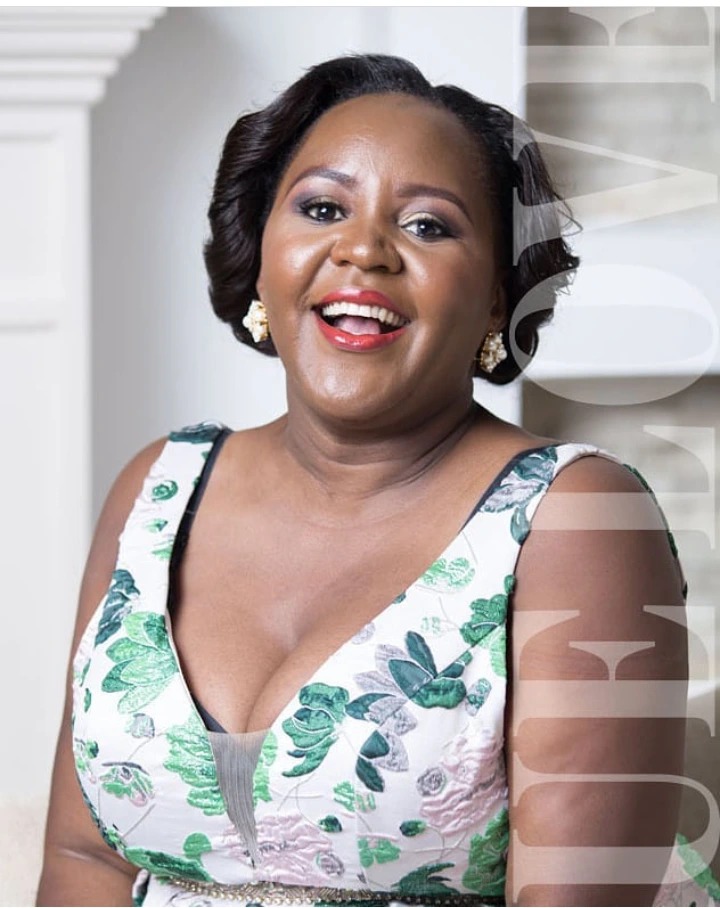 ' Did you know that pretenders are worse than murderers? Today my heart breaks because of the young people trying to make it in life by defrauding others and exchanging their gorgeous bodies for money, validation, promotion or business connection at the same time leading testimonies, praise and worship in church and fellowships while posting prayers, bible verses and motivation quotes online to cover themselves' Sarah wrote.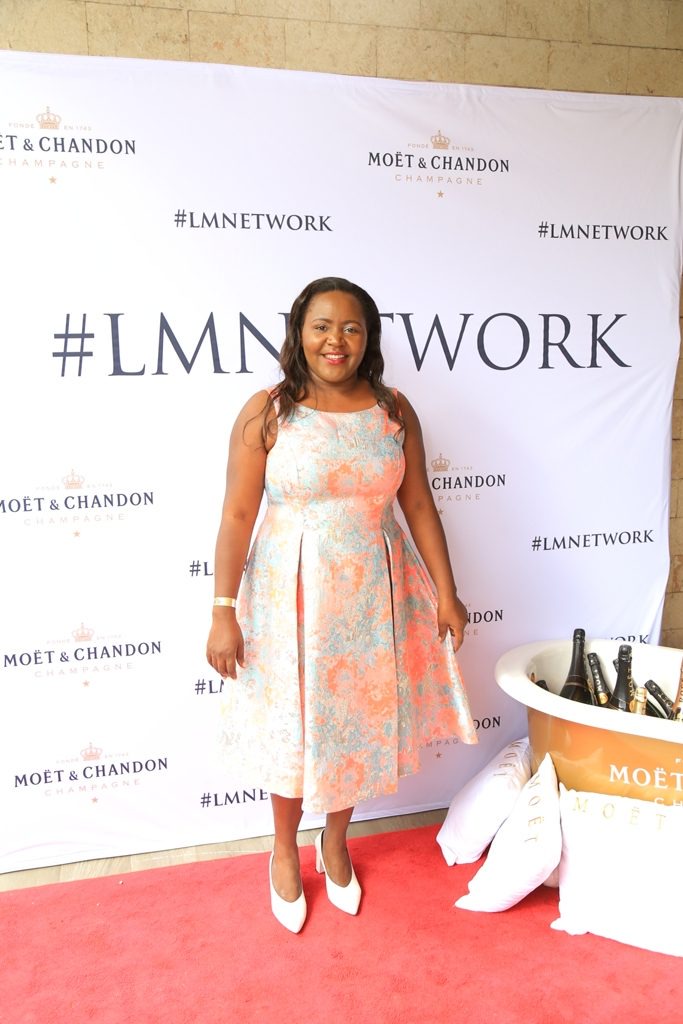 Sarah warned them not to mock God because they would not like the outcome on the day of judgement. She encouraged them to come clean and seek forgiveness.
She added that they should use their testimonies to inspire others and teach them not to take the same path.
'Just know you can lie to people but you cannot lie to God. You are just using God's name in vain. Do not mock God. Just stop it, confess the truth to set you free, repent and ask for God's forgiveness and total redemption' She added.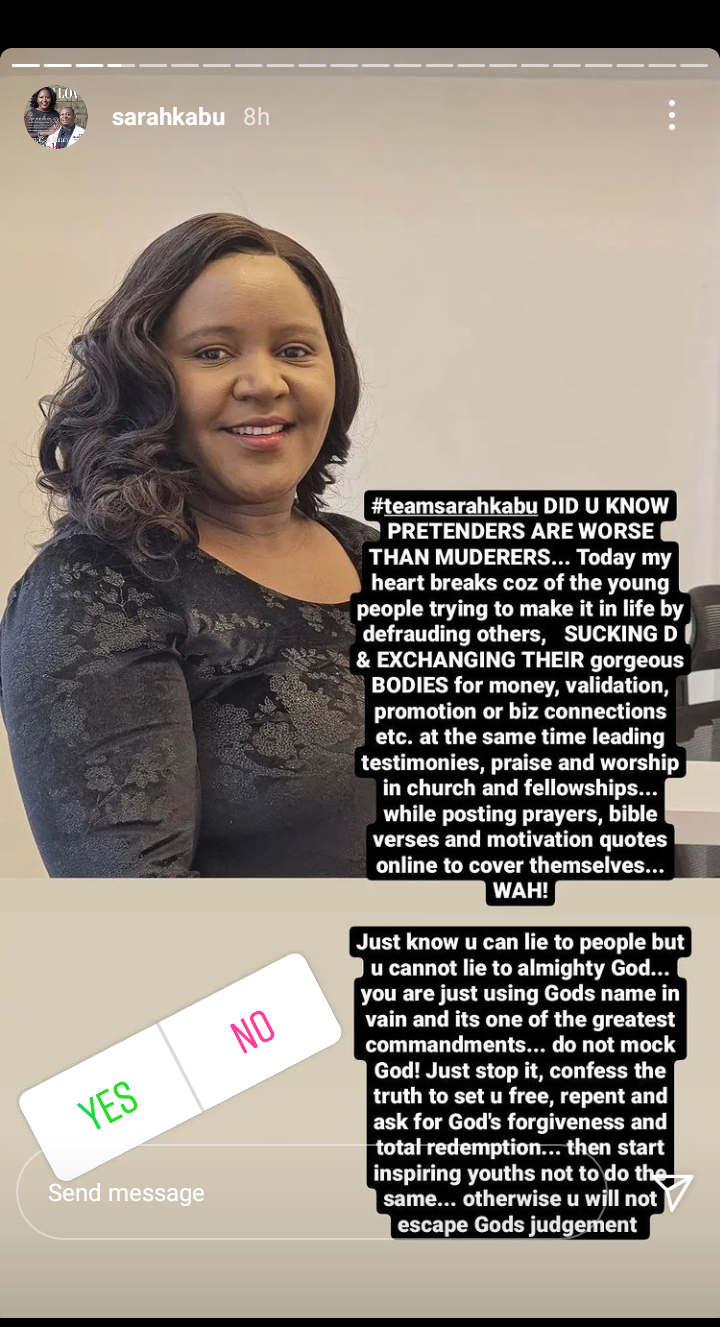 What do you think about Sarah Kabu's advice? Please share your thoughts in the comment section below.