'I Will Expose You' Zari Hassan Warns The Ex-wife of South African Politician, Norma Mngoma. Their beef Explained.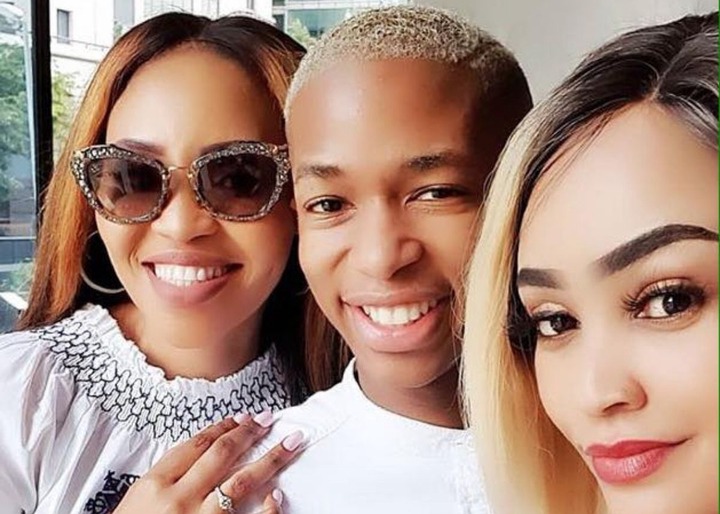 Ugandan Socialite Zari Hassan Is One Celebrity Who Does Not Entertain Online Slander.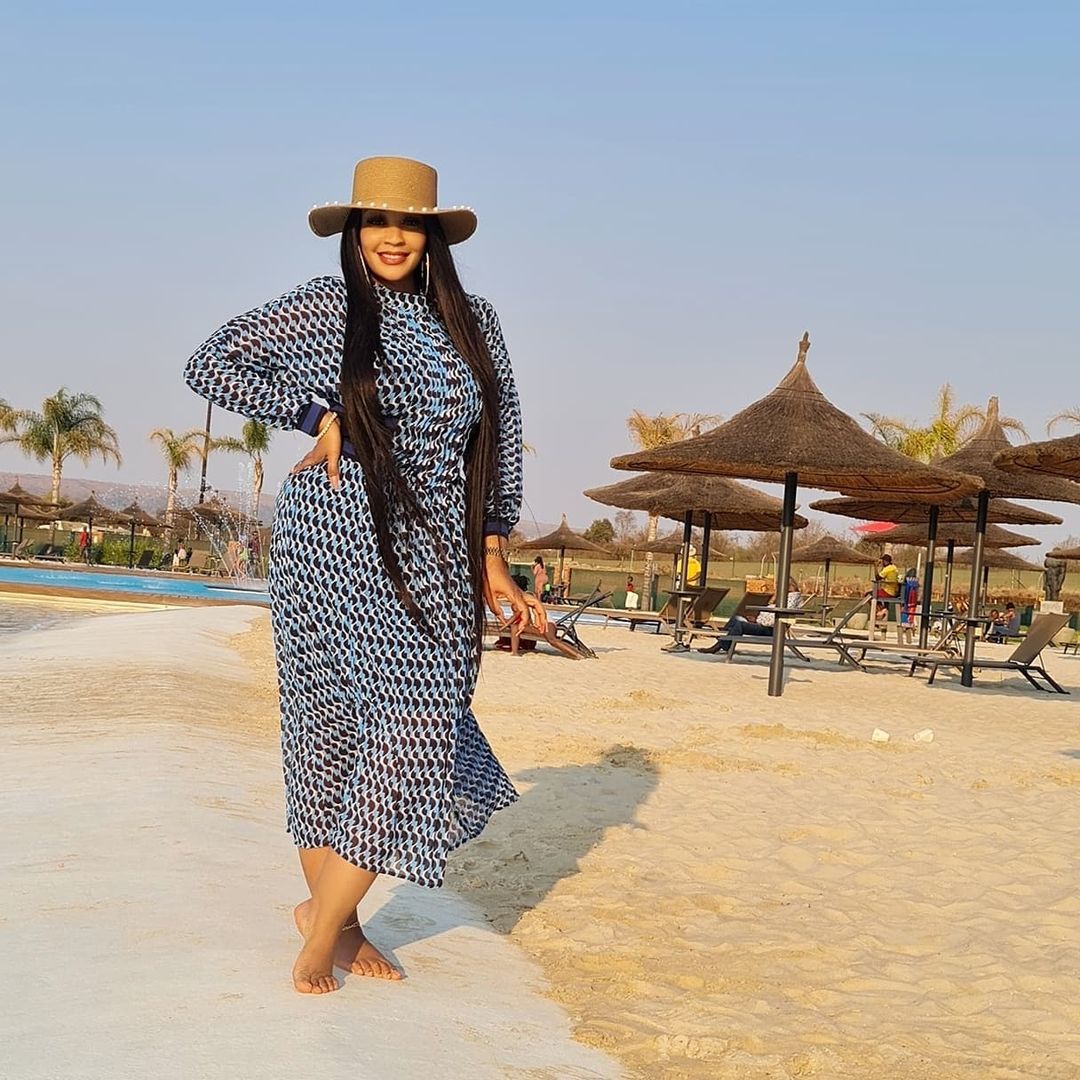 This afternoon, she took to her Instagram to blast her former friend Norma Mngoma, the ex-wife of South African politician Malusi Gigaba.
In a post that Zari shared on her Insta-stories, she warned Norma not to provoke her into exposing the actual reason why their friendship ended. She said that there is more to what Norma told Lasizwe during their YouTube game.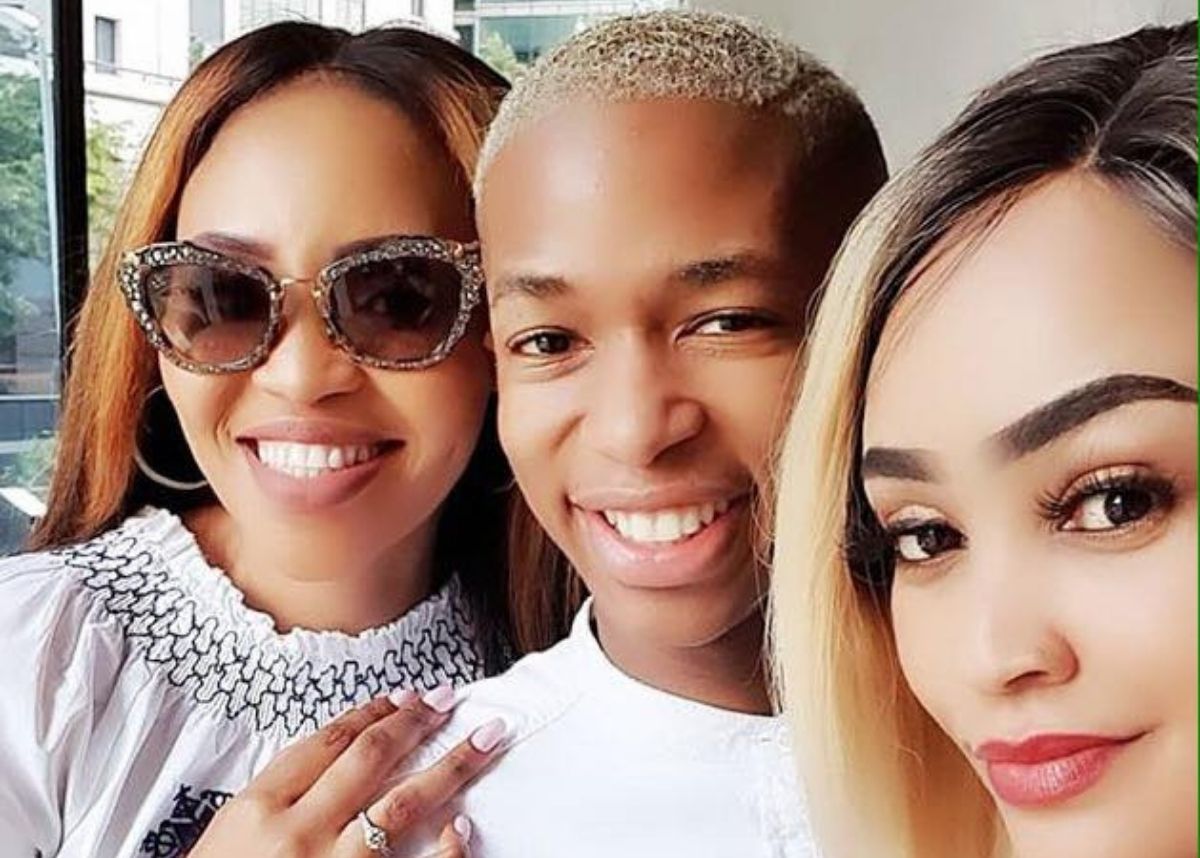 Zari added that her life has been drama-free ever since they parted ways, and she wants to keep it that way.
"I'm living a drama-free life because I no longer hang with fake people like you. You were here for the likes and followers. Every time I tagged you, you got excited when you got followers like a kid in a candy store. The real reason behind my break up with you was more than what you are gossiping for TV clout"
"I'm the last person you want to provoke. Norma I will expose you. I'll strip you naked. Don't come for me unless if I have called for you. Your ex-husband will be shocked if he was married to a mahosha or a wife. Come slow sis, I don't do drama, I burnt that all building, I no longer live there" Zari wrote.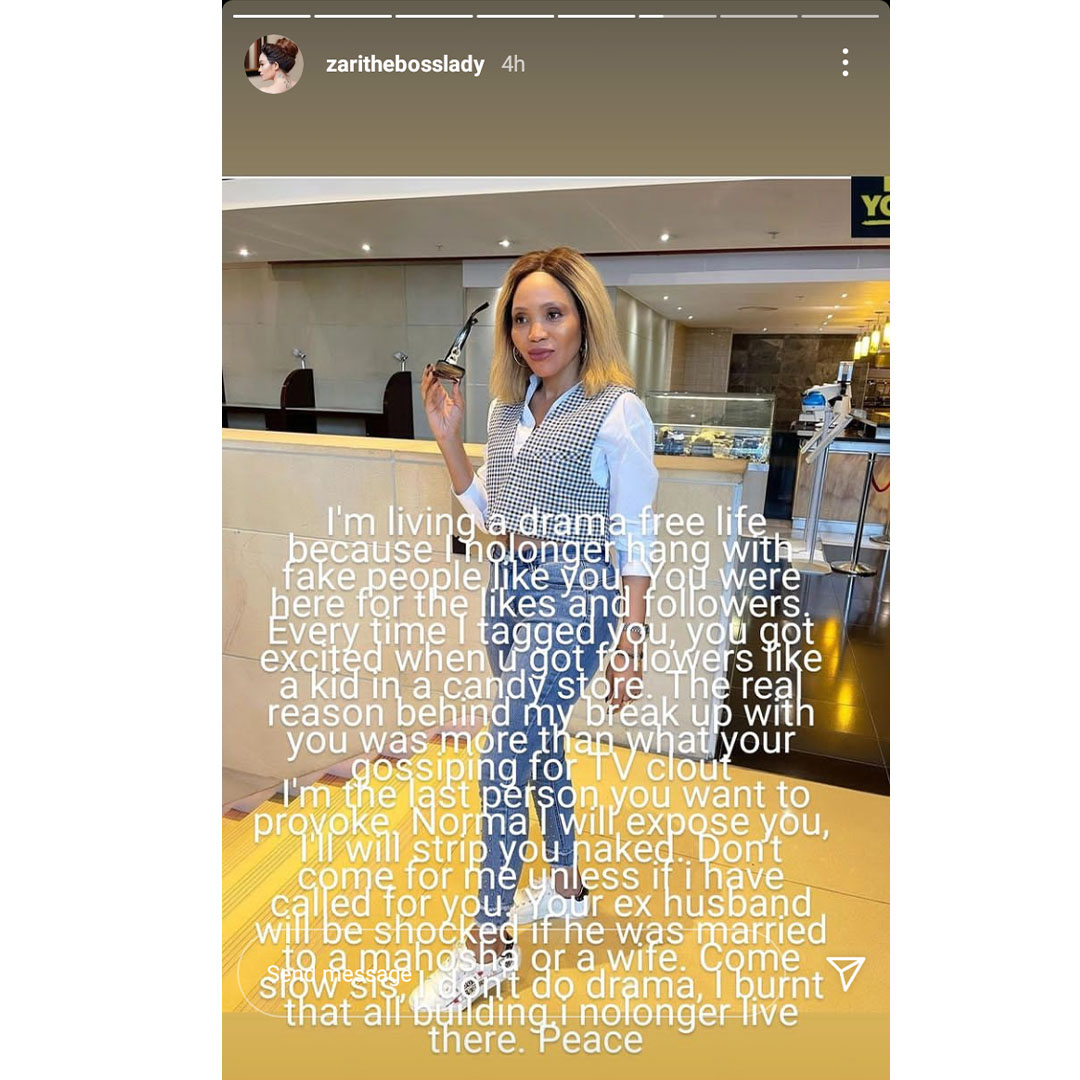 Zari's warning comes four days after Norma gave her version of how their friendship ended during a drink or tell game with YouTuber Lasizwe Dambuza.
According to Norma, she cut ties with Zari because she said some mean things about her. She told Lasizwe that she was hurt by what Zari did, and she did not feel the need to confront her. Instead, she deleted her photos from her social media and kept her distance.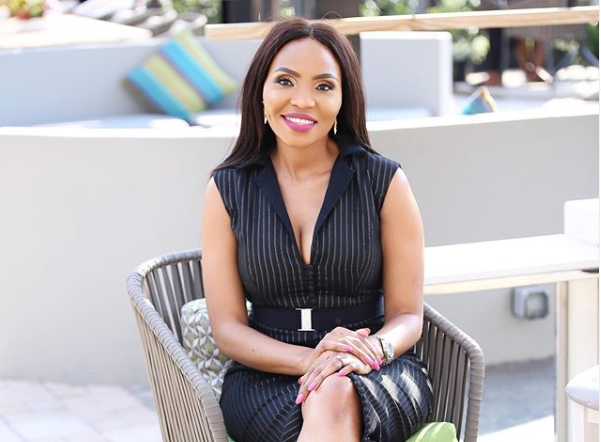 Lasizwe asked, "You were once friends with Zari Hassan on Instagram. What happened? Why are you guys no longer friends?"
Norma replied, "I stopped talking to her then she started texting me asking me. Then I unfollowed her and deleted her pictures. and I have never said anything to her until today. Our friend that we booked Zari with told me what Zari said about me when they were in Zimbabwe. I decided to ignore what Zari said, I didn't like what she said and I didn't feel the need to ask her because I don't want a friend that is honest only in my presence but in my absence you are not. I didn't feel the need of explaining myself so i just distanced myself"
Judging from Zari's recent post and outburst, it is evident that she did not like Norma's recollection of what happened between them.