Socialite Corazon Defends Her Boyfriend After He calls her a Sidekick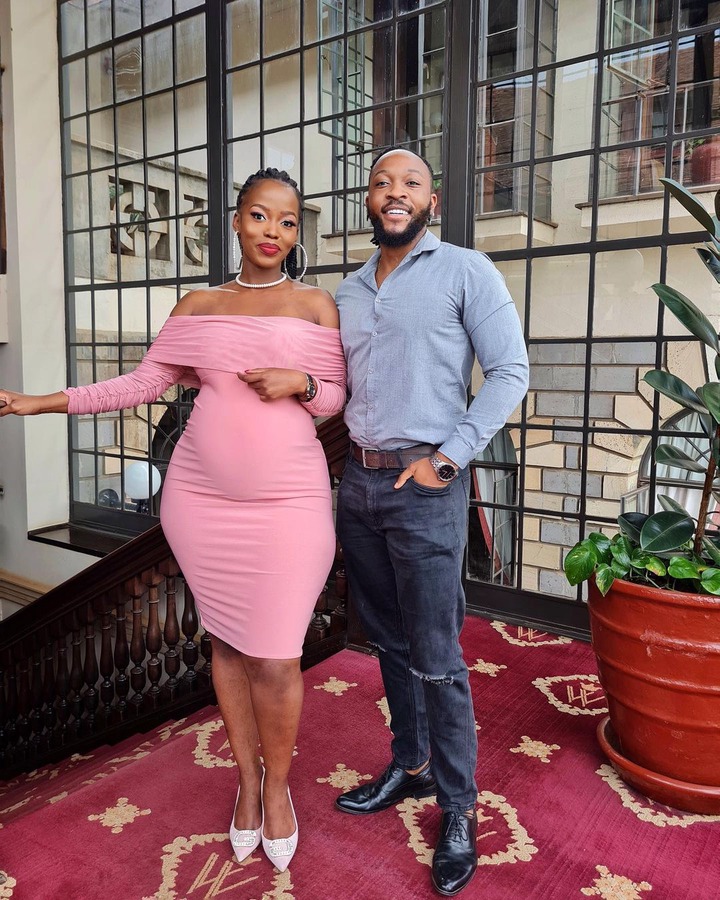 Curvy Kenyan Socialite Corazon Kwamboka Is No Stranger to Defending Her Boyfriend, Fitness Coach Frankie Kiarie, On Social Media, And She Has Done It Again. Yesterday, Corazon blasted trolls who misquoted Frankie's Instagram caption and called them backwards.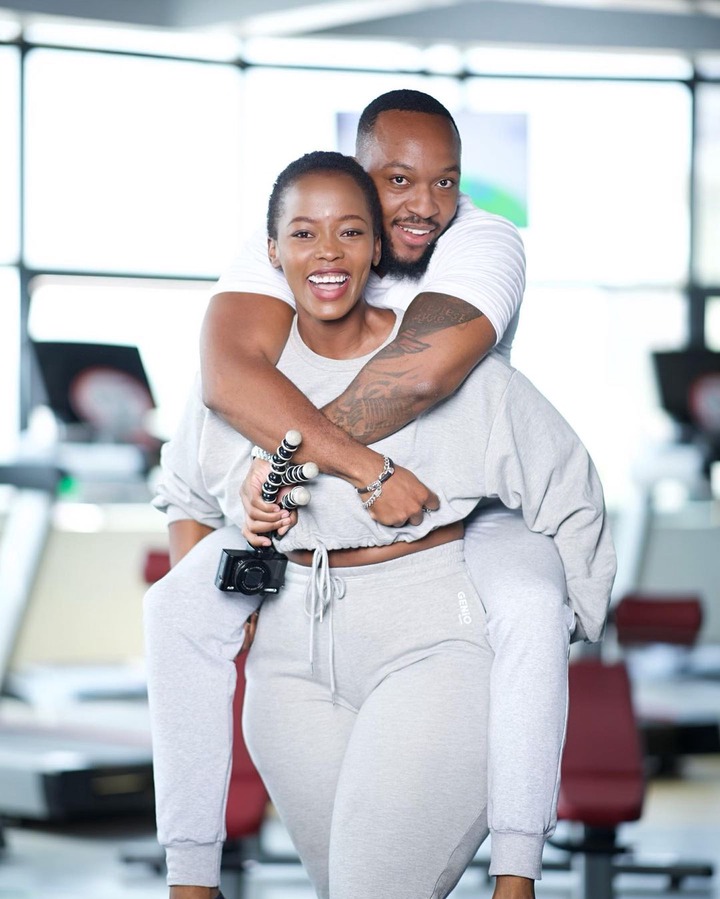 It all started after Frankie shared a photo of himself and Corazon at Windsor Golf Hotel.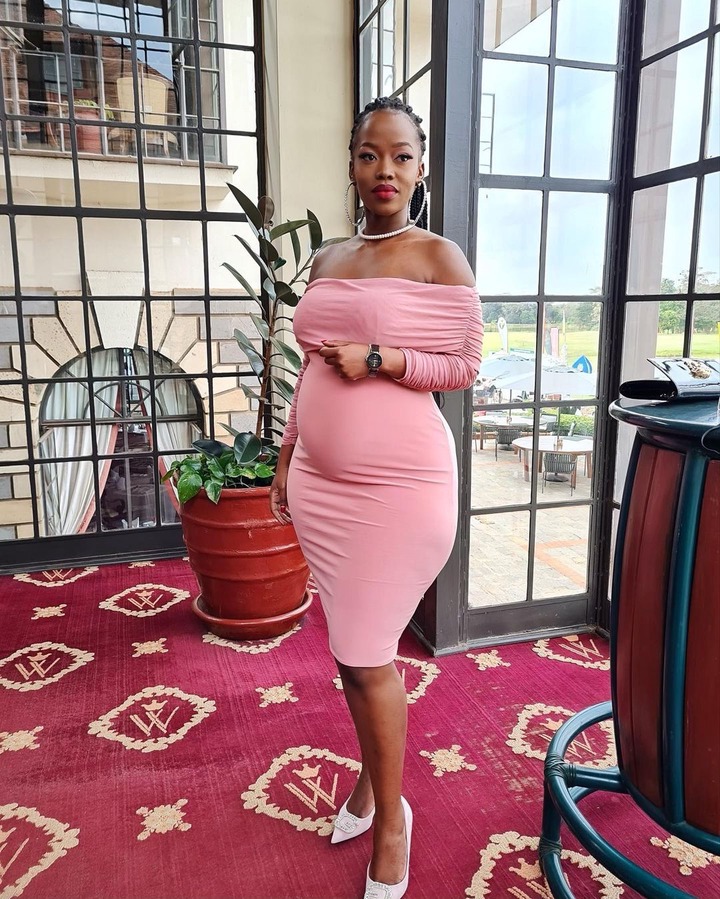 In the photo, Corazon was wearing a pink body-con off-shoulder dress. On the other hand, Frankie was wearing a blue long-sleeved shirt with jeans.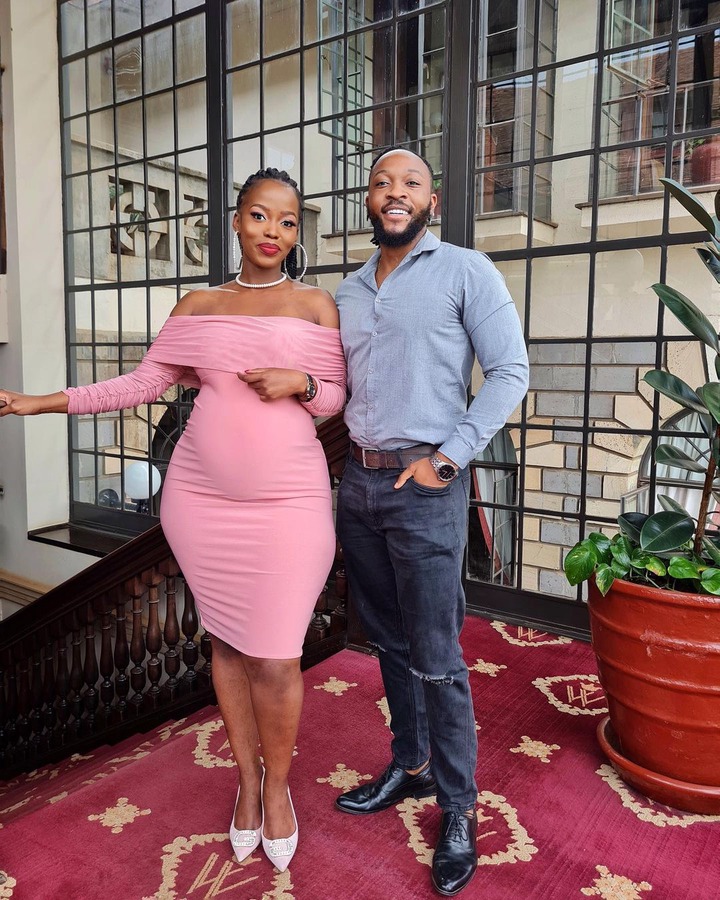 'Networking with my sidekick' Frankie captioned the photo.
His caption created a buzz online because some netizens did not know the difference between a sidekick and a side chic. Corazon Kwamboka then commented on his post, bashing those who do not know the meaning of both words. She added that their backward way of thinking would destroy them. "Most people here don't know the difference between sidekick and side chic. Ushamba itawakill. But Frankie for you, I'd be both with pleasure" Corazon wrote.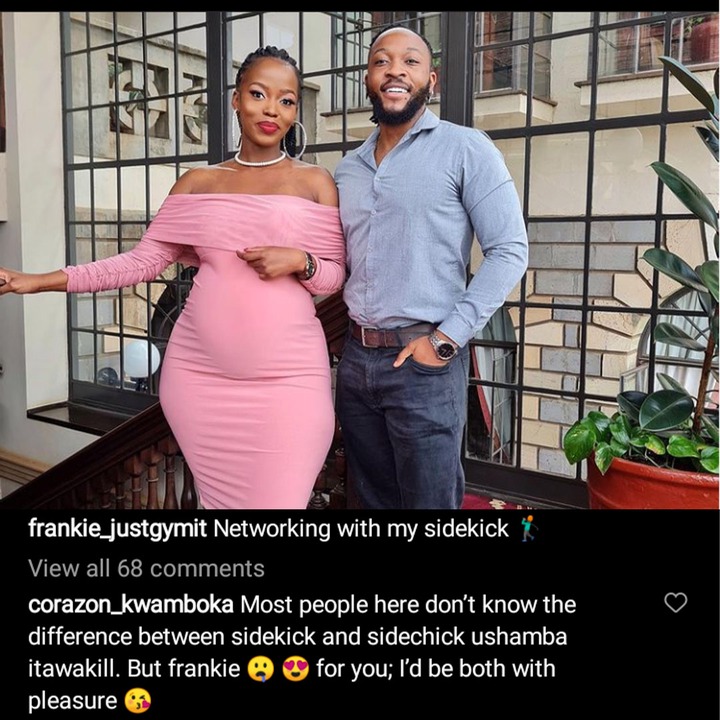 Corazon and Frankie frequently receive negative comments on their accounts from those who want to cyberbully them. However, it seems like they know how to deal with such people because they did not let the trolling spoil their mood at the event. They continued sharing videos of their activities throughout the day. It is not the first time Corazon is standing up for her man. In August 2020, Corazon defended Frankie after his ex-girlfriend Maureen Waititu openly accused him of neglecting their two sons. The online altercation between Maureen and Frankie started after Maureen posted a video on YouTube saying that Frankie has refused to support his children. According to Maureen, Frankie kicked her and the kids out of the house they were living in. She added that she had tried to reach an agreement through their lawyers, but Frankie was not obliging. However, Frankie dismissed the claims that he is an absent father and said he could not meet his kids because Maureen denied him access to them. Somehow, Corazon decided to weigh in on the feud. She went to her Instagram to defend Frankie from Maureen's side of the story, saying, "that man has done everything to make things work and you know it. I'm not here to sound arrogant or anything. Yes, I know it may end in premium tears but when someone has tried, he has." Corazon also advised Maureen to move on from Frankie, who is calmly living his life. She told Maureen that "Even me i was left. Someone I loved and thought was my life. I was hurt. My life had no meaning, but you don't ruin someone just because they went the other way"