'Mnapoteza muda mingi sana' Diamond Platnumz Tells Off Critics.
Tanzanian recording artist Naseeb Abdul alias Diamond Platnumz has called out his critics for pitting him against fellow singer Ali Kiba.
In a recent post Diamond shared on his Insta-stories, Diamond asked his critics to stop causing unnecessary bad blood in the industry.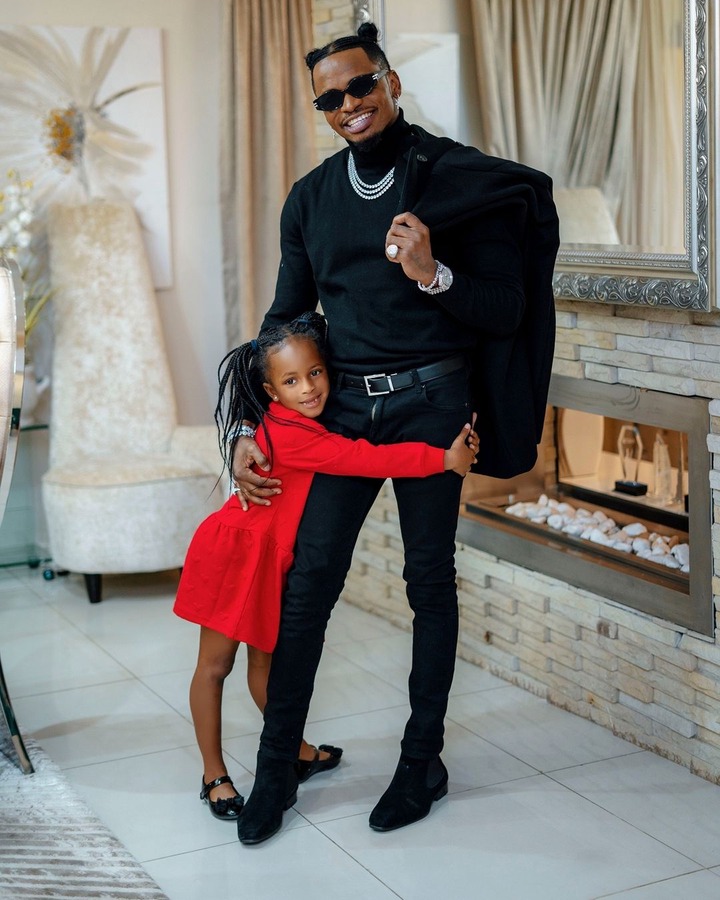 He said that they are wasting time in mobilizing Tanzanian artist to compete against themselves. He advised his critics to focus their energy on supporting and promoting Bongo music so as to bring respect to the country.
'Mnapoteza muda mingi sana, kwenye kuchonganisha wasanii wenu wa Tanzania ili wagombane, badala ya kutumia muda huo kuwapromote ili tukashindane na wenzetu wa mataifa wengine na kuleta heshima katika taifa letu, aibu' He wrote.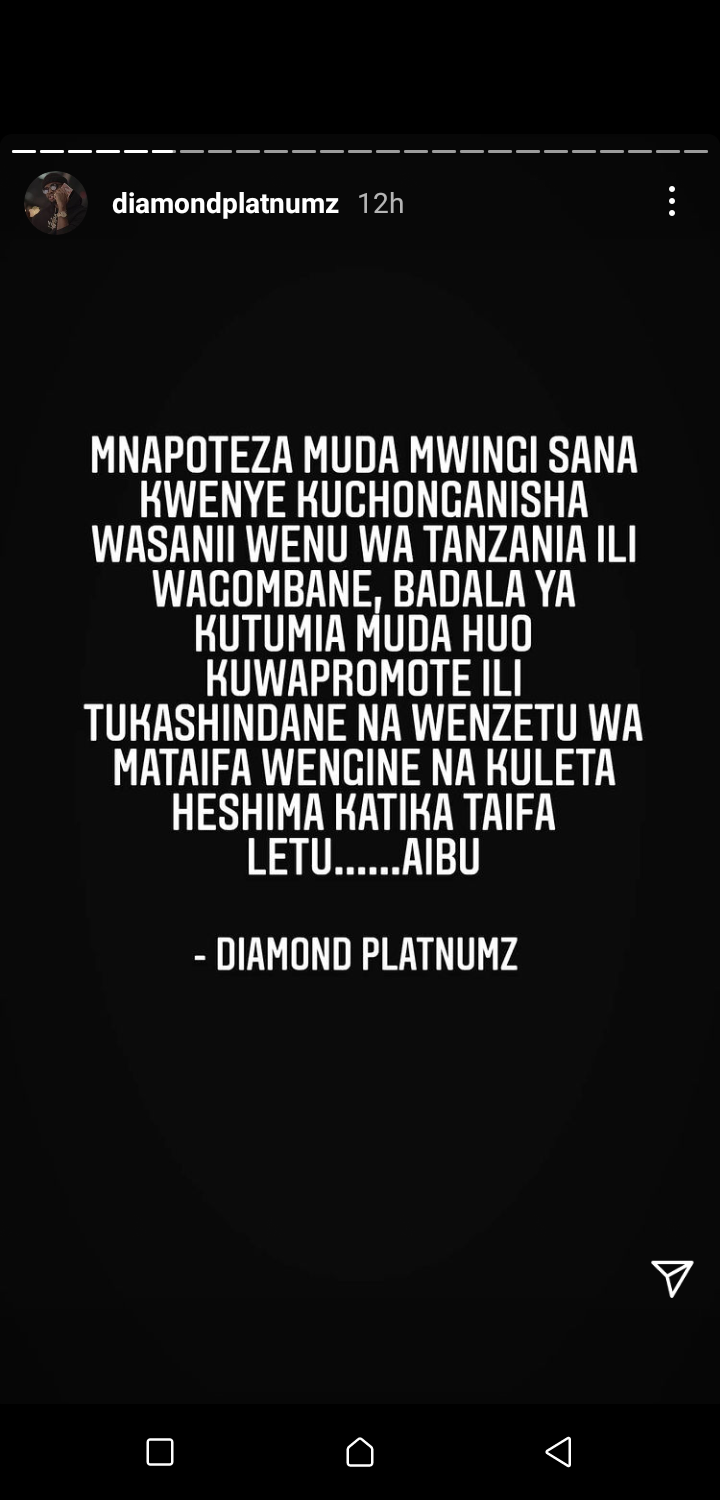 This post comes days after Diamond got accused for buying his second Cadillac Escalade to divert attention from Ali kiba's new music.
Follow the East Africa Buzz for daily and consistent updates on the latest entertainment and celebrity news in the region.